Taking pride in the achievements of fellow Indians
62nd National Summit on "Atmanirbhar Bharat- Vision of New India"
Recognizing Achievers from across the globe
Telling inspiring stories of Achievements since 2000
Promoting Achievements that inspire business & communities
1.5 Lakh Global participants
UPCOMING SUMMITS & AWARDS:
There are people in the society for whom circumstances, lack of resources and setbacks are no hurdles. These individuals are people of strong will and dedication. Despite all odds, these champions polish their lives so much in their field of interest that they stand apart in society. Having achieved great heights in their respective domains, these individuals need to be encouraged, hence Achievers' World Excellence Awards. Nominations can be submitted by anyone who has a track record of such trailblazing efforts in any field and the likes of Corporate, Sports, Science, Technology, Innovation, Entrepreneurship, Leadership, Social Service, Courageous Acts, Arts & Culture, Entertainment, Tourism, Healthcare, Education, CSR, Media, Community Development, Job Creation etc. – which makes the work exceptional – beyond the common league.
"I would like to congratulate all the shortlisted candidates for this great competition I would say because not many people organise things like this. My thanks to the team of IAF and congratulations to all the winners"
What a great day I spent today being with the Achievers. I am glad that this forum actively promotes bilateral trade between India and Russia. My best wishes to Awardees and this forum.
I congratulate all the Award winners who have made India proud with their extraordinary achievements. The Forum is definitely in line with our endeavour to make India a superlative country.
Overall employment in the country is rising in new areas in spite of marginal decline in the traditional trades. The leaders of MSMEs participating in this Summit could help generate many more new jobs.
It is important to acknowledge an extraordinary achievement that make India proud. These achievers have done great job and the Forum that is recognizing them is worth a million of applauds.
It is always a delight to be present amongst inspiring people. I am so happy that this forum has organised such an event in my country. Congratulations to all the winners.​
India is the seventh largest country in terms of area in the world whereas Argentina is eighth. Both countries have huge potential to grow on bilateral fronts such as on economy and trade.​
"This award should motivate all the winners to work towards making India, Atmanirbhar"
" I would like to thank all the participants present who are contributing to the development of the nation as a whole"
"As we celebrate Azadi ka Amrit Mahotsav to mark 75 years of our Nation's Independence, let us all rededicate ourselves and do our best to achieve a more prosperous new India."
"Indian Achiever's Award is a source of motivation for every Indian to work towards achieving national and global stability. "
"I'm sure that the winners of this award will play an integral role in bringing India in the list of developed countries"
"Indian Achievers' Award has motivated individuals and organisations collectively work for the development of our nation".
"India has a diverse culture and has always supported smaller nation. We must try to promote and preserve it in the best possible ways"
Achiever's Success Story "Mr. Yogesh Mehra, CEO & Founder, Tribe Student Accommodation" He has been in the real estate business for almost 25 years and always he has been connected to the luxury segment of housing. When his younger son, Shantam, suggested they do student accommodation, he was very clear
Read More »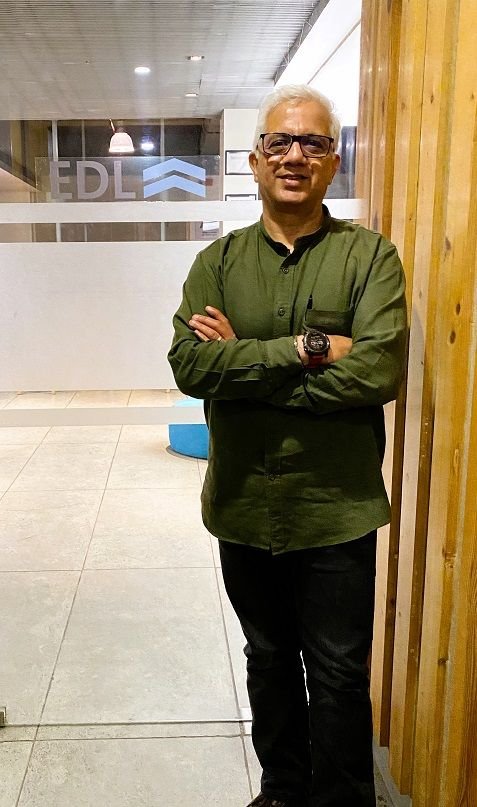 Mr. Vikas Manchanda Achiever's Success Story Envisioning to bring about valuable contribution towards nation building,
Indian Achievers' Forum aims to recognize outstanding achievements by groups and individuals that directly or indirectly impact the socio-economic welfare of India.
Indian Achievers' Awards are bestowed upon for outstanding achievements under the following Award Titles: 
Success Stories Of Achievers
Ms. Naina Krishna Murthy Founder & Managing Partner, K Law Achiever's Success Story "Two things you are in total control of in your life are your ATTITUDE and your EFFORT." Naina Krishna Murthy, one of India's most formidable legal advisors, is the Founder and Managing Partner of K Law. She started her career with Arthur Anderson followed by a stint as the In-house Counsel at Biocon. Founded in 1999 in Bengaluru, K
Read More »
Achiever's Success Story "Mrs. Sushila Ram Varma, Co-Founder and Chief Consultant of The Indian Lawyer
Achiever's Success Story Arnav Outsourcing India Introducing the visionary entrepreneur "Deepak Kumar" who became the
Achiever's Success Story "L. Chaitanya Kumar, Co-Founder, the chocolate room" Chaitanya Kumar Lingamallu, was born
Achiever's Success Story "Mr. Siddharth Hasamnis, CEO & MD, Enthalpy Asia CO. LTD" Introducing the
Achiever's Success Story "Mr.Raj Sinha, Managing Director, MEDVENT" Winston S. Churchill has rightly said, "Success
About Indian Achievers' Forum
Our primary goal is to promote industries and to ensure that government and society as a whole, understand both the needs of industry and its contribution to the nation's well-being.
For this, we work
To identify and strengthen industry's role in the economic development of the country.
To act as a catalyst in bringing about the growth and development of Indian Industry.
To reinforce industry's commitment to society.
To create awareness and support industry's efforts on quality, environment and consumer protection.
To identify and address the special needs of the small sector.