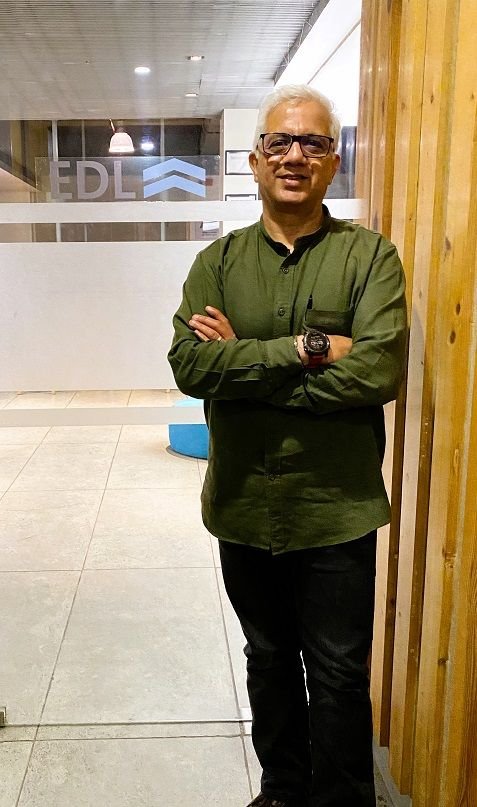 Envisioning to bring about valuable contribution towards nation building, Mr. Vikas Manchanda stands tall with his endeavors
Mr. Vikas Manchanda is the founder of Elysian Design Labs & is a known name in the home appliances & consumer durables industry. After having worked with multiple renowned brands over the past 25 years, he established EDL with a clear mission of delivering best in class customer service in the product design and development domain. Mr. Vikas comes with a rich hands-on experience in product design & development and has been instrumental in delivering numerous industry leading and patented products. 
EDL is one of the few agencies who provide end to end solutions right from market research to the final mass production along with product design, engineering, development, and sourcing as their key strengths. The primary idea behind starting the venture was to plug the gaps and speed up Go-to-market by having all important services in one place thereby eliminating errors & coordination gaps between various teams or agencies and hence delivering products which are first time right and meet the three important norms of customer desirability, technical feasibility, and commercial viability.
Each project goes through a rigorous brainstorming and research-based approach to deliver a product design which can create an identity for itself and becomes one of the industry leading models in its respective segment. With a strong values and purpose driven thought process, each member of the team is committed to endlessly work on a project till the expectations and requirements of the customer are met in all respects. For us, the satisfaction of the customer comes above all & we leave no stones unturned to make sure that we delivered more than what we promised.
At EDL, the organization's primary objective will always be to make a valuable contribution to the industry through their knowledge & experience and play an important role towards nation's policy of self-sustainability through the "Make In India" initiative.