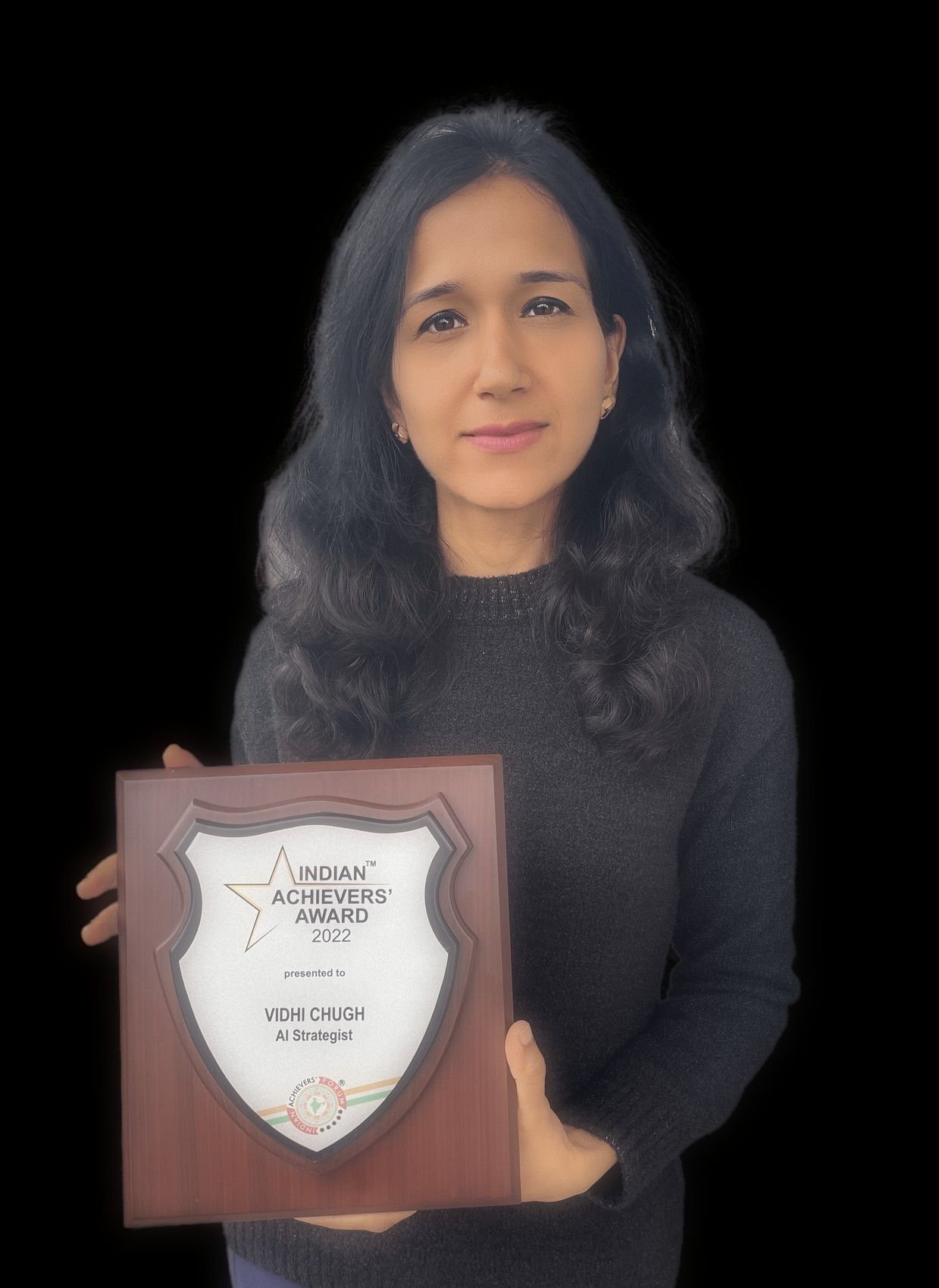 Transforming the World With the Power of AI – Vidhi Chugh
Ms. Vidhi Chugh is a Data Transformist and an AI Strategist working at the intersection of data science, product, and research teams to deliver business value and insights. She has led multiple charters driving data governance frameworks and best practices to promote data-centric AI/ML solutions.  She has contributed to 12+ US patents and has been awarded the best innovation of the year. Besides, she has received an excellence award for leading research in AI risks and governance, community building, and promoting Diversity & Inclusion.
Listed as "Women to Watch" by Women in Analytics and Ms. Vidhi is placed among exemplary women leaders in the "Women in AI Ethics" global directory.
She is heading a global initiative with AI4Diversity to educate communities of color about artificial intelligence (AI). She also advises establishing ethical practices and governance frameworks for multiple projects.  She is an AI Ethicist and has conducted multiple workshops to spread awareness on how to integrate ethical principles by design in an AI/ML project lifecycle.  She is a guest lecturer and an invited speaker at international conferences like Predictive Analytics World (PAW), Open Data Science Conference (ODSC), Big Data and Analytics Summit Canada, Data and AI Summit 2022, Databricks, and WomenTech Global, 2022.
She is an AI Changemaker Impact 2022 awardee by 3AI and has also received awards like "Global Women Achievers 2022" and "Global AI Inclusion". Not only this Ms. Vidhi  has also co-authored a book and also published several thought leadership posts in top publications.
She is on a mission to democratize machine learning and break the jargon for everyone to be a part of this transformation. She passionately promotes the inclusion and growth of women in STEM and has been featured on "Million Stem" as an inspiration for the next gen.