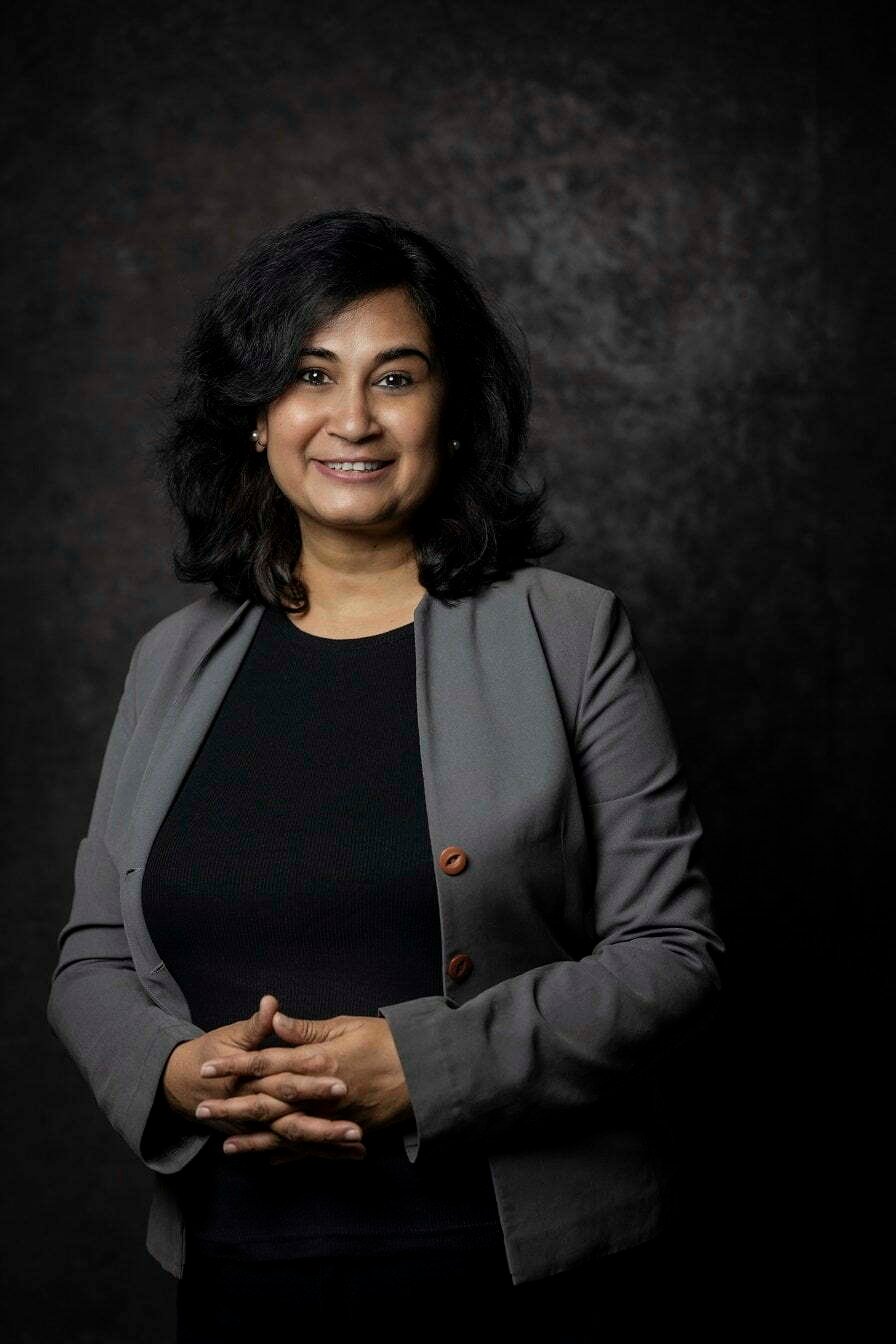 Excellence is passion without a pause
Srividya Srinivasan is an entrepreneur businesswoman, communication consultant for the last 26 years, a published author, poet, philosopher, and film maker.
Business & Entrepreneurship
A self-taught entrepreneur of over 26 years, Srividya Srinivasan brings a unique fusion of creativity and process, method into the madness, spontaneity into rigid structures and believes in-depth study of businesses and brands in a dynamic and alive context with respect to market and opportunities. She thrives on insights, direct inference, conversations, idea-storming and advocates originality and authenticity to identity creation. She believes in challenging herself and others by continuously deconstructing labels and comfort zones, questioning status quo. Her current focus is working on the fluidity of identity in a disruptive world. 
As an entrepreneur for over 26 years, she is the CEO of Rasters Media Integrated, a niche creative and strategy firm from Bangalore since 2000. She has done extensive work with large global giants across multiple geographies, to medium and small national start-ups and entities in their brand journey in India, guiding the length and breadth of strategic corporate communication and execution, both internal to external across print, digital, corporate, audio-visual, and new media spaces. She is very strong in her understanding of global brands and their brand speak. 
She has also worked extensively with retail, fashion, lifestyle, fitness, education, and in FMCG as varied as infant wear to ice creams, cooking oils to paints guiding strategy, brand building, creative execution of photo campaigns to TV commercials, promotions, packaging, signage, Point Of Sale, retail spaces, media deployment for various markets in the retail industry.
She has executed work from Kashmir to Kanyakumari, traversing the length and breadth of the country and across its states. From working on the day her son was born to ensuring the completion of a project during a flood burst at Ladakh, she walks the extra mile when it comes to meeting professional commitment.
An entrepreneur of over two and half decades, Srividya Srinivasan is a brilliant communication strategist, a complete creative professional who excels in everything she puts her passion into. As a leader, she has also mentored and groomed teams to success.
She has recently founded Jackpala Foods Private Limited, a FMCG venture totally committed to sustainable foods and all products related to the versatile Jackfruit. The avid foodie in her, is excited to explore the vision of a jackfruit tree in every home, and a shelf full of Jackpala products. 
Author & Poet  
Her first book 'A Thick Fat Finger and other Stories' is a collection of short stories on human interest. Her second book 'Kill Me with Love' is a psycho-thriller novel. Her third book 'The Hand of Destiny', – a political novel on terrorism and the randomness of human tragedy is highly rated on both Amazon and Goodreads. 
As a poet, she expresses through powerful, evocative words on the journey of the self, relationships, issues of feminism, women and children, freedom, war, and tragedy. Her first volume of poetry is now in the final stages of publication. 
She has nearly 18 more books in the pipeline. Just google Srividya Srinivasan quotes to see the popularity of her words. 
Film Maker, Cinephile & Actress:
Srividya Srinivasan makes short films, documentaries. She has directed TV commercials in multiple languages and produced large projects for profiling Multinational companies in their corporate brand projection. She works with Virals, short formats, interviews and spoofs in addition to heavy, engineering or technical subjects as both a director and producer. She is as comfortable painting a picture through moving visuals as she is with her words. She interviews and produces 'Better Choices, Better World'. 
She is also an amateur actress and lends her support for short film roles. She anchors and curates' sessions on Film appreciation. 
Social Worker & Humanist:
She used to self-fund, run a home for underprivileged children called Kumara Nilaya that housed and educated children. She believes strongly in a better world for all and writes extensively on politics, environment, human rights violations through her articles, and poetry. She regularly attends and contributes to nature conservation efforts, seminars, farming and organic food initiatives, Earth Spirituality Dialogues and Farmer causes.