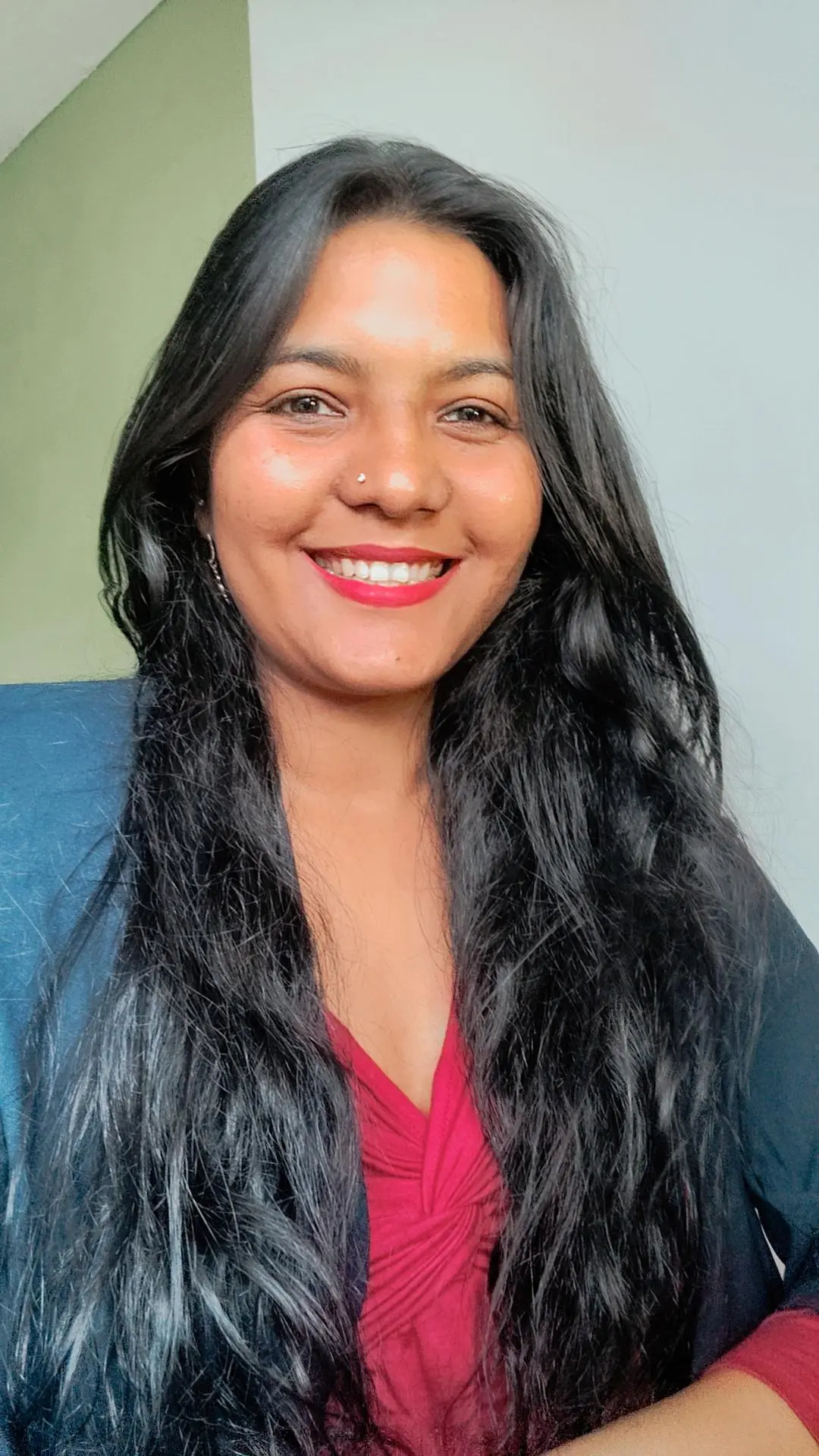 "Siddhida Kabara, Founder/Director of DhairyaDa"
Introducing the woman with an indomitable Spirit , Mrs. Siddhida Kabara. Siddhida's goal is to cultivate young mental health professionals and to ultimately shape a new perception of mental health. With a rich experience of 5+ years in this field. After clearing her teaching qualification exam (NET-JRF with 99 PR), she went for tutoring and found her passion. With a rich and diverse background in life, Siddhida brings to the table not just a good amount of experience in teaching and training, but also various life lessons which can be beneficial for all.
When the world came to halt in the 2020 pandemic, it did not stop her from the goal of taking psychology to the masses. It was then that she founded DhairyaDa with the goal of "Shaping lives and Building courage"— which strives to enrich fellow people's lives.
Siddhida is the Founder/Director of DhairyaDa, working not only as an entrepreneur and leading her organization but also shaping lives by working as a therapist, a professor and a psychologist. She also helps budding psychologists by acting as a supervisor, through her many years of experience and expertise.
Siddhida is a woman of strength and is driven by her goal to empower everyone around her.Her story in her own words:
"The goal of starting DhairyaDa was to change the outlook people have towards psychology.We do not just provide therapy and counseling,we provide training and help psychologists build up their own practice.From creating mass awareness to creating employment opportunities, DhairyaDa handles everything related to human development. We have created employment opportunities for more than 10-15 psychologist in just one year of expansion. DhairyaDa has shown exponential growth in the last 2 years since birth,with a consistent growth rate of 100% each year.From our employees to students,from grassroot work to corporate training, everything DhairyaDa has taken up, has left a lasting impact. Wehave shaped lives and built courage in every step we take ahead.Considering that this was the motto with which I started DhairyaDa, I think,I am keeping my word as the founder & CEO of DhairyaDa."- Siddhida