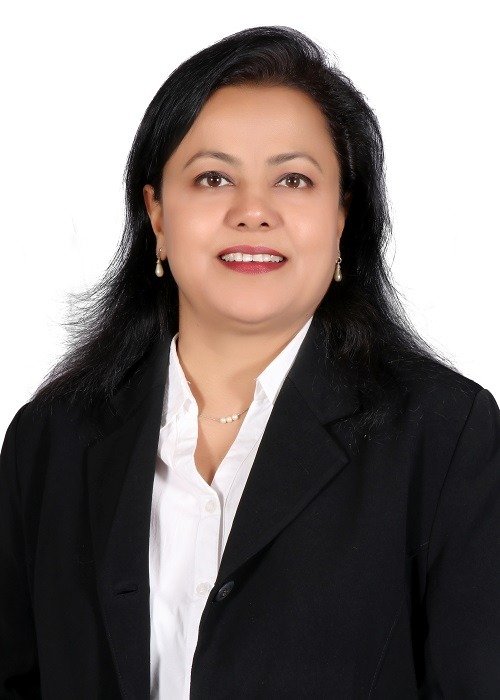 IF YOU BELIEVE IN YOURSELF………NOTHING IS IMPOSSIBLE !!
Ms. Ruchika Nayyar is a distinguished legal professional with around three decades of experience in handling wide range of legal and regulatory issues. Presently she is the General Counsel for the Nexus Malls, which is a part  of US based Blackstone Group and is responsible for overseeing the Legal & Secretarial function across the group. She is spearheading the Nexus Group and is instrumental in advising the Group on various legal matters, strategizing the legal actions, development of system and processes for the business.
She graduated with First Class (LL. B) from University of Delhi and also holds a Post Graduate Diploma in Mergers & Acquisitions.
Prior to joining Nexus Malls, she was working with the GMR Group as the Vice President & Head – Corporate Legal. Previously she has also been associated with corporates like L&T Infrastructure Finance Co. Ltd, Apple Finance Ltd, New India Insurance Co. Ltd., Oriental Bank of Commerce etc.
She specializes in and has wide and well-rounded expertise in Retail Real Estate, Project Finance & Infrastructure funding, Real Estate Financing, M&A, Corporate matters, General and Commercial Laws, Property matters, Litigation and Dispute Resolution matters. She has played lead role in transactions involving structuring, divestments, joint ventures, mergers, banking and financing (debt and equity), involving multi-jurisdictional parties. She is proficient in Legal Strategy Planning, Asset Management & Recoveries.
She believes that one can really stand out if one thinks out of the box, and challenges the way things have always been done in the past. Her advice to her team also is to 'Challenge the Status Quo'.   Strive to be different in the way you do things to get ahead of your competition.
A prominent panel speaker in various leading Legal Conferences, she has been providing thought leadership on future of Legal and role of arbitration and challenges.