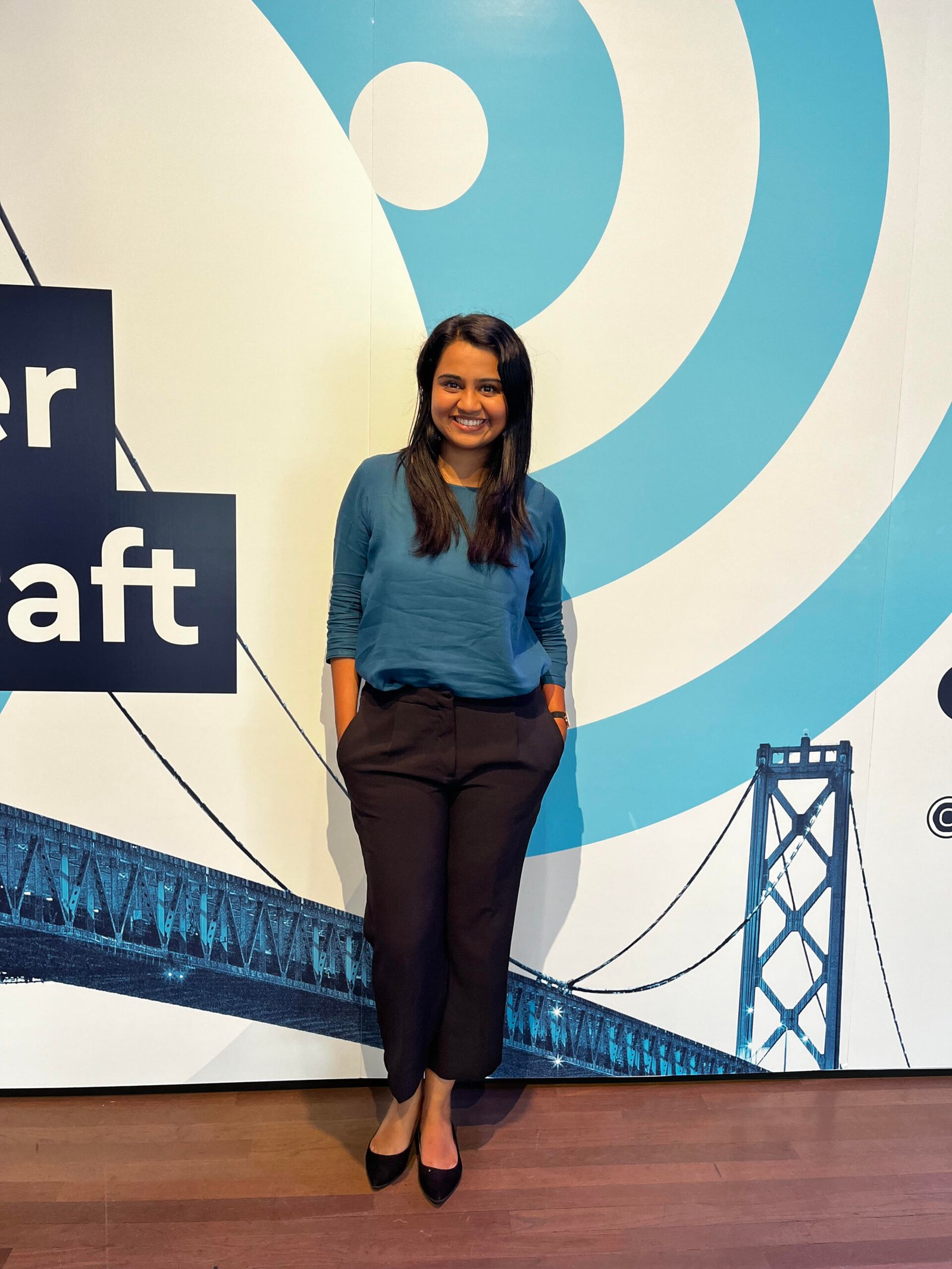 From a Military Family to Tech Leader Championing Diversity in STEM"
Growing up in a military family, Ketaki Vaidya relocated every few years owing to her father's change of station. She found joy in adapting to a new environment and finding her community each time. These changes, in the best possible way, taught her to connect with individuals beyond the confines of their backgrounds and identities.
Earning a chance to pursue a quality education at one of the country's top-ranked institutes further enabled her to leverage her strengths to make an impact in ways she could. Her undergraduate degree at the National Institute of Technology, Silchar, trained her in the fundamentals of engineering systems analysis. During her coursework, she undertook a project to examine the mosquito-borne Japanese Encephalitis infection. She utilized a nonlinear mathematical model to assess the influence of demographic and environmental factors on the disease's transmission, ultimately devising a preventive control strategy. This project provided her with a framework to understand the complex real-world dynamic systems, encouraging her to tackle larger-scale issues in the industry.
She began developing information systems for global enterprises with an offer from Oracle Hospitality. Joining the organization just two years after the launch of its India Development Center presented opportunities to go beyond her job description. As one of the initial full-stack developers working on the organization's core platform module, she participated in every phase of the product development process through the project. Her contributions translated into an opportunity to join the division's innovation projects. She worked with a team to analyze the feedback from stakeholders to implement the product's first conversational AI interface based on deep semantic analysis in Natural Language Processing. The chatbot was recently showcased at HITEC, the world's largest hospitality technology show. Her remarkable work demonstrated the potential of innovative hospitality solutions, ultimately earning her the opportunity to lead the AI product strategy for Oracle Hospitality in the USA.
Her professional and volunteering endeavors have shown her the importance of collaborative approaches among diverse individuals to recognize and address fundamental societal issues. For instance, her work with initiatives like "1 Million Women in STEM" (which promotes visible female role models for the next generation of girls) has given her a holistic perspective to create an inclusive space for women while addressing the barriers they face in tech. In 2023, she mentored over 100 graduates and professionals, helping them secure their desired job roles and enhance their workplace visibility. She has also delivered talks at about 15 conferences, including the Grace Hopper Celebration. Furthermore, she actively serves as an advisor to the Product Board at DevNetwork and contributes as a co-organizer for the Product Tank San Francisco community.
With her technical and leadership skills, Ketaki aspires to motivate the tech community to enhance diversity and foster equal opportunities for women and other marginalized groups within the field. She wants every girl, in every corner of the world, to be given the chance to explore STEM, so they can be a part of the empowering journey that follows.