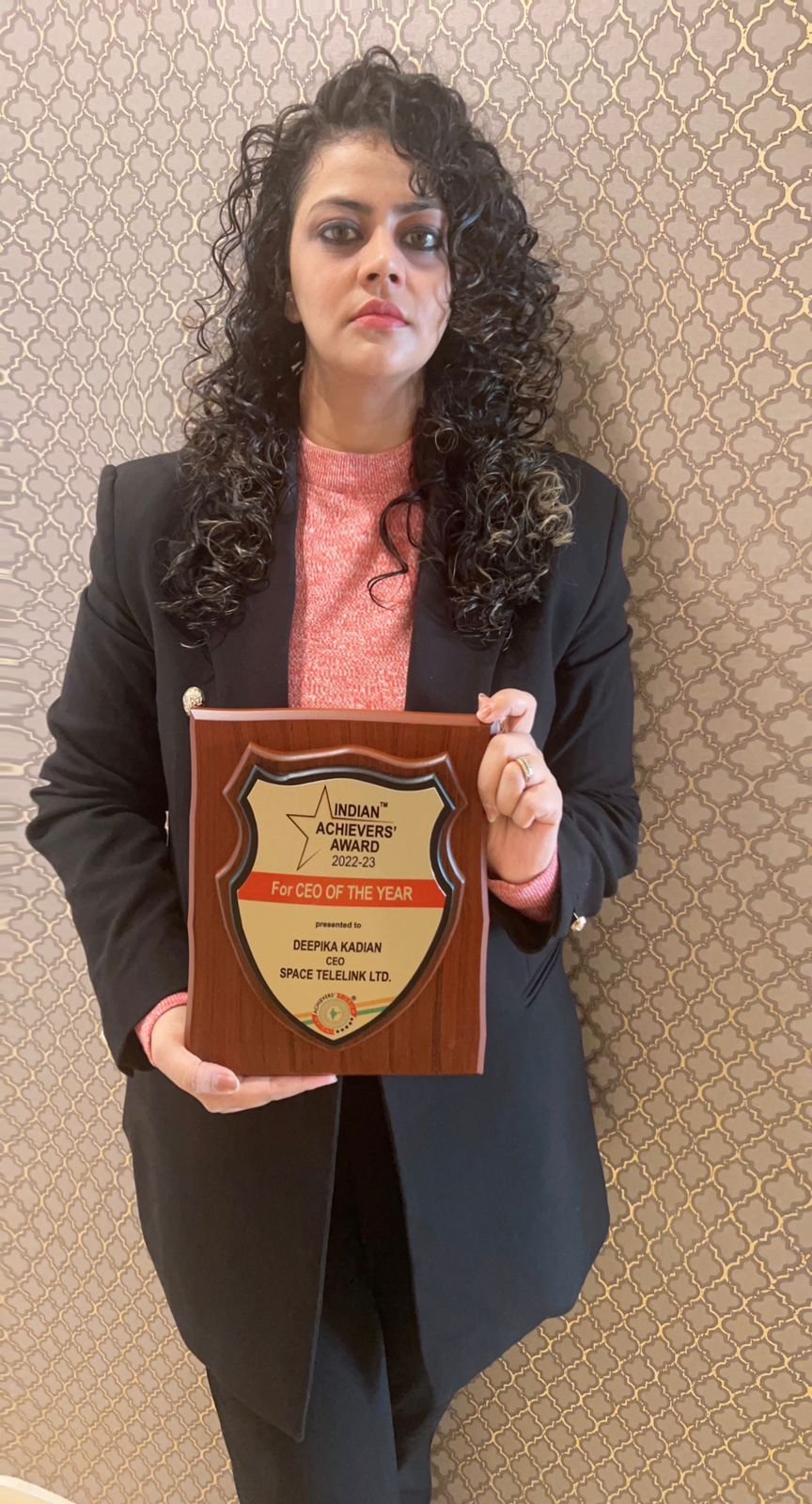 Smashing stereotypes with valiant approach
Ms. Deepika Kadian, the CEO of Space Telelink Ltd. has broken all the stereotypes to come victor in the present-day corporate world. The leader in her has grown since her childhood, only to fuel her passion to lead organizations in the right direction. She has been instrumental in developing the organization and inspiring her team by demonstrating and capturing the imaginations.
She is an Electronics & Communication engineer from BITS & has been associated with Telecom & Manufacturing Industry after her management degree. From the core of her heart, she is purely a marketing professional with influencing negotiation skills and enabling leadership quality. She believes that hard work, honesty, responsibility and persistence are the principles in helping accomplish the goals on both personal and professional fronts throughout the life.
In last 15 years of experience, her passion towards her profession has resulted into many awards, in the field of Leadership, Sales & Marketing, Procurement, Supply Chain and operations and few of them like:-
Top 10 COO of the year by Women Entrepreneur Magazine, they also published her interview in their 2021 edition to inspire other young ladies.
COO of the Year
Youngest CEO of the group
Business Head of the Year
Procurement Leader of the Year
Most Promising Leader
Just after her Graduation in technology ,she started working. Soon after, she completed her MBA and then got married.  She believes all her learning came from working on field daily. Her knowledge has further grown manifold through her various travels and interactions with different people.
From the very beginning, she strongly adhered that one must grow vertically as well as horizontally. She started from technical department, moved to marketing later, and then to commercial. Now, she handles the entire organisation. Holistic growth is a continuous process of learning and evolving. One must have knowledge of each department while heading the organization; because ground knowledge will help you take better decisions and resolve all types of issues. As an executive, she strategizes in numerous ways to increase the efficiency and effectiveness of the company, let it be by directly motivating people or by developing a work culture with values and visions. She believes in building sustainable business and has key focus to grow their organisation operations with "sustainable business practices" as its core operating principal.