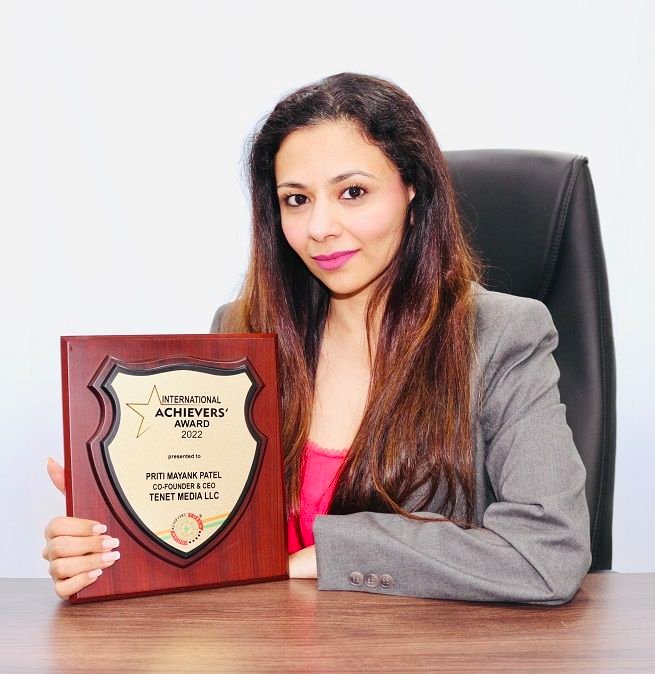 Mrs. Priti Mayank Patel- A perfect example of a Self-made Woman
Mrs. Priti Mayank Patel is a Co-founder and Partner of a highly acclaimed and award-winning MediaCorp Tenet Media. With over 2 decades of International work exposure in Universal and encyclopedic Marketing, Innovation and Strategy Management, she has been reigning authority for many successful brand launches and further governance for numerous Pharmaceutical, Healthcare and FMCG accounts, right from ideation and planning to multichannel execution and implementation.
An acutely-sharp mind united with strong background in Innovative and strategic marketing, Mrs. Priti has been at helm of many corporate majors catering to geographies across Asia, Africa, Middle East, LATAM and the CIS. Her core strengths Include proficiency in conceptualizing, implementing and monitoring strategic brand plans through detailed situational analyzing and marketing mix using Digital & social media, PR & Advertising (Print/ TV/ Radio) and implementable campaigns
As a co-founder and partner, currently she focuses on budding entrepreneurs as well as small and mid-sized businesses to not just build, but live their dreams. Tenet Media is a team of highly skilled marketing masters with combined work experience, focused to deliver result-oriented business & brand growth. They are manned by specialists from respective fields of marketing to provide solutions for all of the B2B & B2C requirements. The organization provides a wide range of services that include Brand Launch, Brand Management, Brand Activation, Graphic/ Creative Designing, Digital Marketing, Marketing Consultancy, PR & Image Consultancy, Celebrity Endorsement & Management, Event Management & Concerts and Add-on Services.