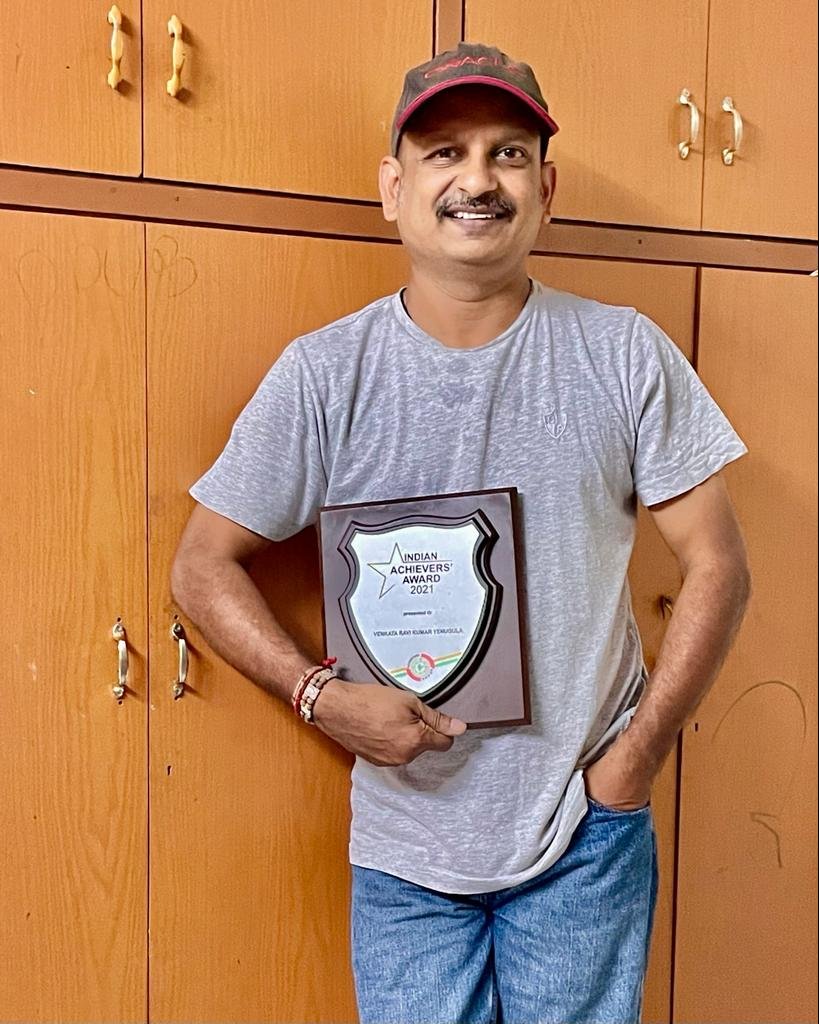 Mr. Y V Ravi Kumar, An Elite Oracle Technology Mage
A technology enabler with accomplishments attained by very few – Ravi Kumar aspires to inspire, educate, and navigate the next generation of Indian technologists at the grass root level across small towns of our vast country and further the dominance of Indian talent as the building brains of Fortune 1,000 corporations.
Venkata Ravi Kumar Yenugula is an Oracle ACE Director, one of less than 150 global Oracle Certified Masters, and The Open Group Architecture Framework 9.2 certified professional with 24+ years of multinational leadership experience in the United States of America, Seychelles, and India, with a specialization across the verticals of Banking, Financial Services, Insurance. He has played various roles like Vice President of IT, Engineered Systems Architect, Enterprise Architect and Managing Director Cloud CoE in his extensive career so far.
Featured on the cover page of 'Oracle ACE Program,' Ravi Kumar is a Solution Engineering Specialist in Oracle Engineered Systems including Oracle Exadata Database Machine, Oracle Zero Data Loss Recovery Appliance, Oracle Database Appliance, Oracle Private Cloud Appliance, and Oracle ZFS Storage Appliance.
Besides recently earning the prestigious certifications on "Oracle Database Security (1z0-116)" and "Maximum Availability (MAA)," Ravi is the first person in the World to complete "Oracle Cloud Infrastructure 2019 Certified Architect Professional (1z0-997)," and was duly appreciated by the Oracle Corporation. He has published over one hundred articles for Oracle Technology Network in English, Portuguese, and Spanish. Some of his other thought pieces are available in Quest's Toad World, UKOUG, OTech Magazine, Redgate, Quest Oracle Community and OraWorld Magazine. Ravi has also spoken at multiple engagements such as Oracle OpenWorld (OOW), Independent Oracle User Group (IOUG), New York Oracle User Group (NYOUG), Oracle Technology Network (OTN), Sun Coast Oracle User Group (SOUG), and Sangam.
Ravi Kumar is an Oracle Certified Professional in Oracle 8i/9i/10g/11g/12c/19c and Oracle Certified Expert (OCE) in Oracle Golden Gate, Real Application Clusters (RAC), Performance Tuning and Oracle Exadata. He also is a SUN Certified System Administrator for Solaris 9.
Ravi Kumar has also co-authored three prestigious books as well as acted as the technical reviewer for the book "Oracle 19c AutoUpgrades Best Practices" released in Dec 2021. His books are:
1. "Oracle Database Upgrade and Migration Methods" published in Y2016 through Apress publications. This book is endorsed by Mike Dietrich, Oracle Corporation's renowned Master Product Manager of Database Upgrades and Migrations.
"High Availability and Disaster Recovery with Oracle Engineered Systems" published in Y2017 through Apress publications.
"Oracle Golden Gate with Microservices" published in Y2020 through BPB publications.
Ravi Kumar's profile has been published in certification insights, news, and tips from the Oracle Certification Program as "Spotlight on Success," Oracle Magazine's PEER-to-PEER column in August 2017, and The Oracle Ace Program Newsletter in June 2016. Some of the other work Ravi has accomplished includes the design and implementation of a core banking system (CBS) database and implementation of a 3-way disaster recovery solution (DRS) using Active Data Guard (ADG) and SAN-2-SAN replication for the Reserve Bank of India (RBI). He also designed and implemented a CBS database and implemented 2-way DRS for the Central Bank of Seychelles, Mahe, Seychelles.
Ravi Kumar's profile has also been published in a nationalized newspaper – The Hindu, which tracks his journey from being a small-town young man in India to one of the leading Oracle brains in the World.
Ravi Kumar continues to share knowledge through his technical blog.

http://www.yvrk1973.blogspot.com