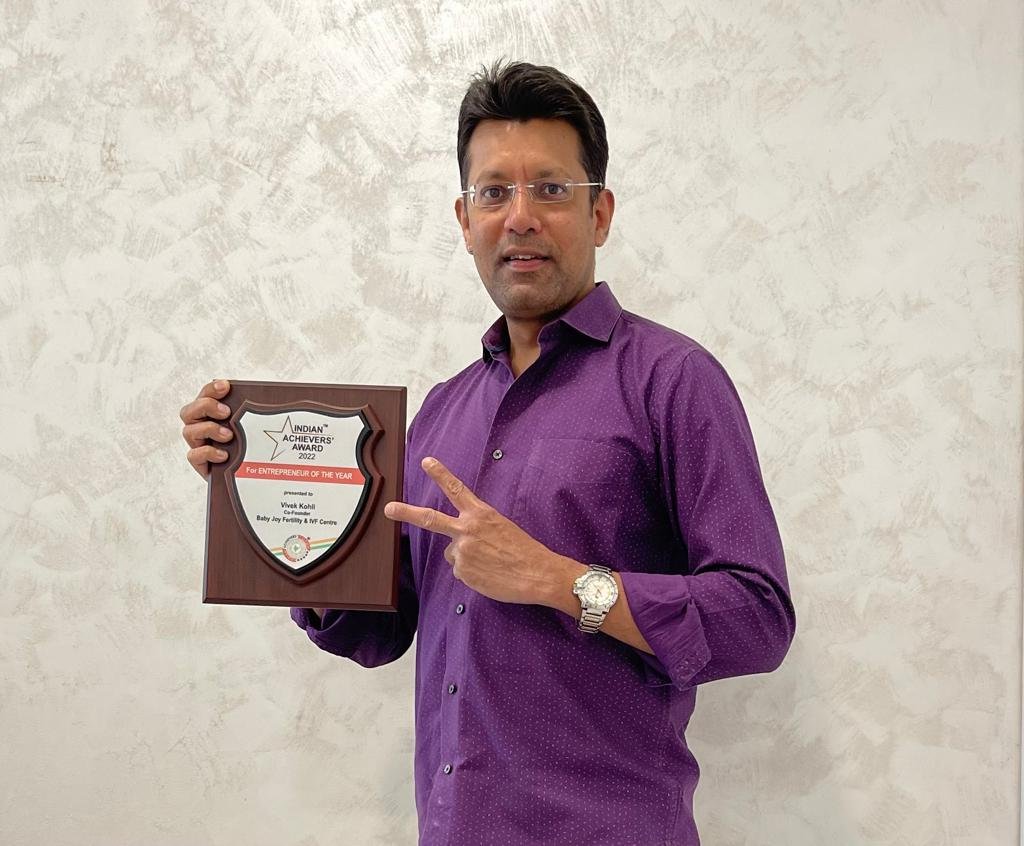 Vivek Kohli is a serial entrepreneur with a double post-graduate degree and an experience of more than 15 years in Healthcare entrepreneurship.  His  has an inspirational journey because it deals with multiple failures before achieving success. It embodies the idea- "A winner never quits and a quitter never wins "
After establishing various organisations in the field of Pharmaceuticals, Medical Tourism & Surrogacy consultancy, today he is the Co-founder of one of the fastest growing IVF chains in India – Baby Joy Fertility and IVF Centre. The primary objective of Baby Joy IVF is to provide happiness to childless couples by making them parents through IVF / Test tube baby treatment.
Vivek's primary mission along with his friend & Co-founder Jagatjeet is to provide "highest success rates in IVF at lowest cost worldwide".
Baby Joy has disrupted the IVF sector by significantly improving success rates and reducing cost of treatment. This has made it possible for thousands of couples from middle class and poor families to go for IVF or Test Tube Baby treatment.
Thus, this has brought the treatment to masses, whereas earlier only the rich and elite could go for this treatment. Baby Joy has the highest success rate of 71%. At Baby Joy more than 19 babies are born every week from 15 countries and 5 continents. At Baby Joy every 2 out of 3 couples go back with a baby. Baby Joy IVF has impacted the lives of more than 5000 couples worldwide.
Vivek further envisages introducing tech to be able to scale up the business and bring it to tier 2 and tier 3 cities in a short span of time. 
This is a story that can be emulated by anyone who is hungry for success and is willing to go the distance. Besides being a health entrepreneur, Vivek is actively involved in career counselling for youngsters, content creation and hand holding for budding entrepreneurs and counselling for aspiring parents across the globe.
He always ends on the note – " Lets create Babies"