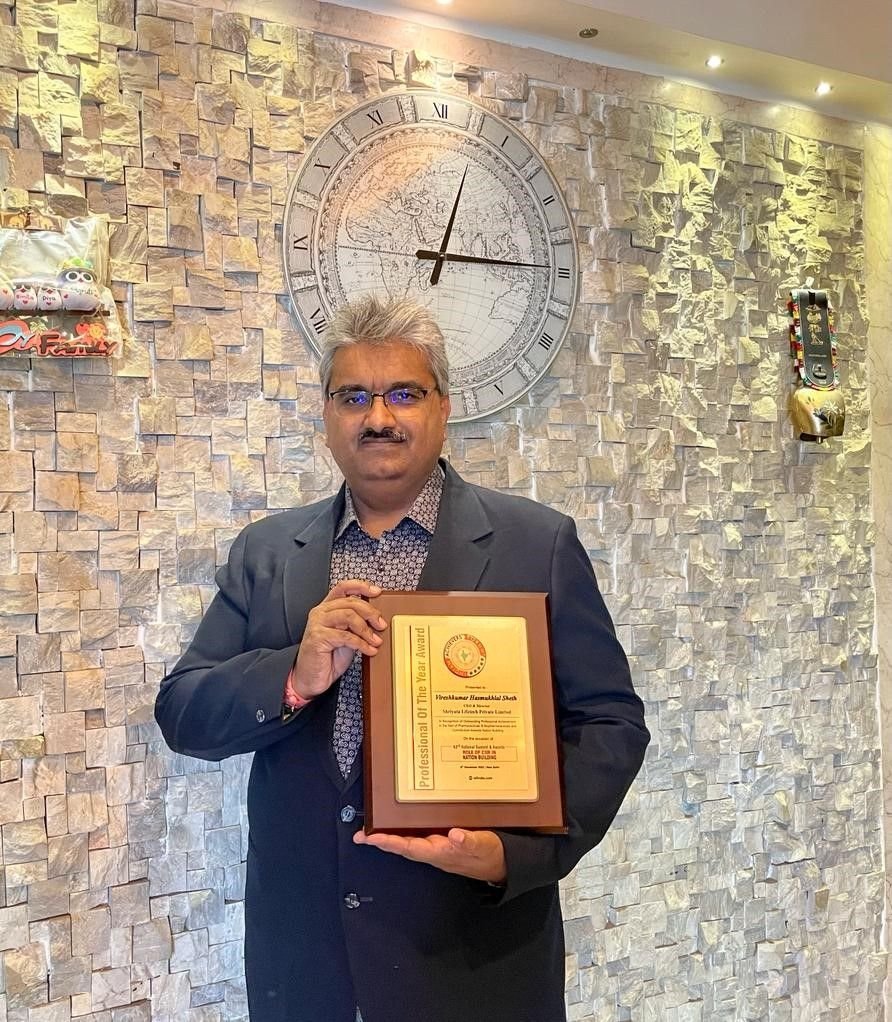 Mr. Vireshkumar Sheth's exceptional expertise and experience stands remarkable
Mr. Vireshkumar Hasmukhlal Sheth, the Founder Director and CEO at Shriyata Lifetech Private Limited envisions to make the Indian Pharmaceutical and Biopharmaceutical sector a patient centric sector around the globe by building facilities in India and around the globe to a harmonised international standard and thus providing access to the best quality of medicines to patients around the world.  Drawing inspiration from the late Shri J.R.D. Tata who said, "Quality is first engineered, only then it is inspected."
Mr. Vireshkumar is a highly skilled experienced process engineer and projects & engineering leader backed by in-depth expertise in delivering complex, end-to end project design, engineering planning & control, procurement, investment planning, quality & compliance for top Biopharma & Pharma companies, he brings in 30 years of experience in setting up manufacturing, R&D and CDMO facilities compliant to national and international standards. With Exceptional Understanding of Process Technology his expertise lies in Conceptualized, designed and executed complex, mission critical projects spanning Biopharmaceutical Manufacturing facilities for Drug Substance and Drug Product; OSD; Aseptic Fill Finish facility; Biosimilars including MAbS; Medical Devices, Complex Injectables, API Manufacturing; High Containment Bulk Manufacturing; and Research & Development Facilities.
Prior to establishing his own venture, Mr. Vireshkumar has had the experience of working in R&D, Technology Transfer and scale up, manufacturing and Projects & Engineering at Biocon Group of Companies for over 2 decades followed by project management role at Mylan Laboratories before setting up Shriyata Lifetech Private Limited in 2018 and since then, has delivered projects successfully across India, Europe and GCC countries including process scale up, manufacturing set up, novel compound process development and project management.
Mr. Viresh's motto is to work with the Customers and deliver solutions.