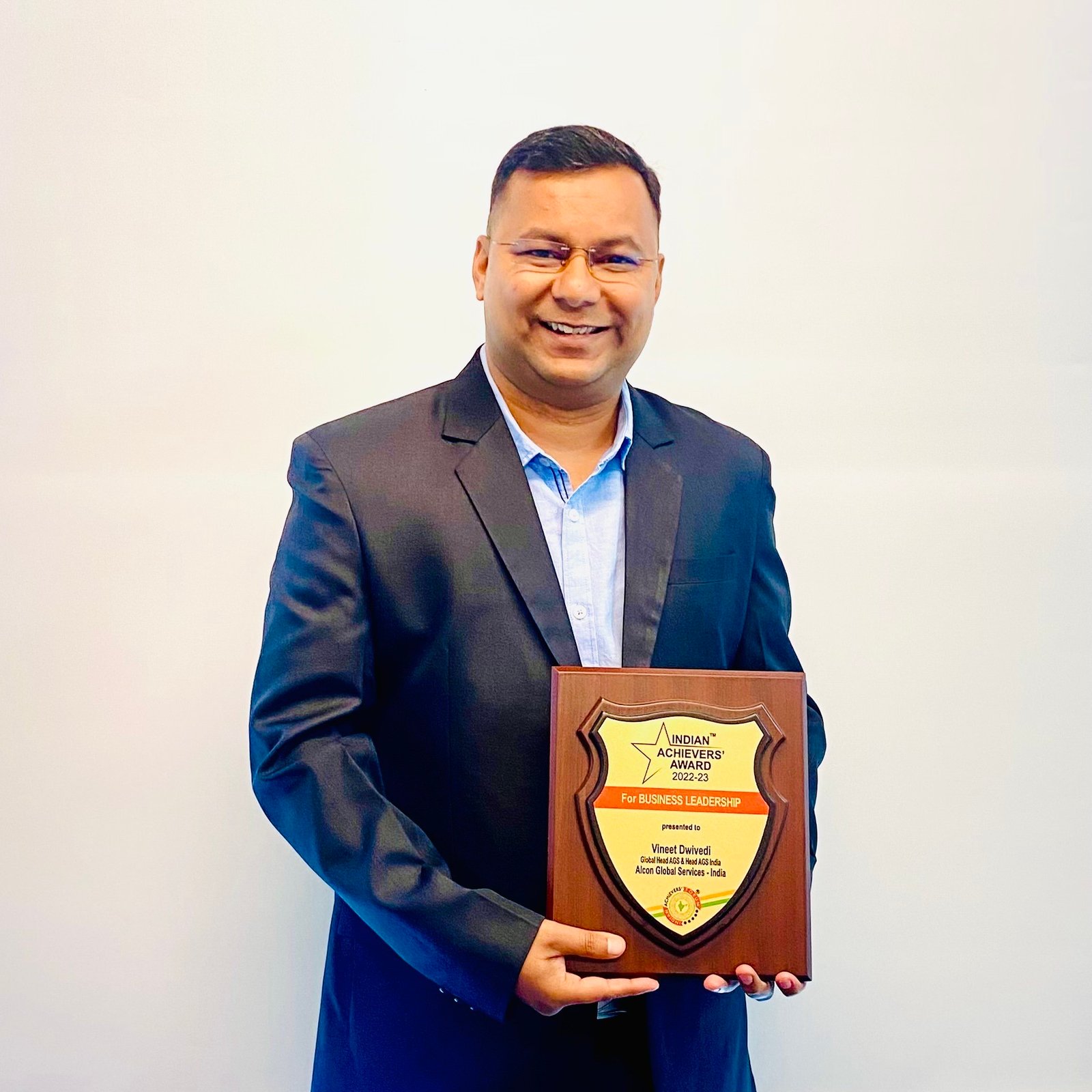 "Help people see brilliantly"
Vineet is best described by his team and colleagues as a business leader with high emotional quotient which makes him a people leader who delivers brilliant impact. He started his journey in Sonipat, a small town of Haryana and now leads Alcon Global Services as Global Head managing India, Poland, Malaysia & Mexico centers. Alcon is a global leader in eye care which leads the eye care medical device industry, it's a 8.2 BN USD $ global company headquartered in Geneva, Switzerland and Fort worth, USA. Alcon is 75 years old company which a strong purpose to "Help people see brilliantly".
He has more than 23 years of industry experience where he has worked across manufacturing, insurance & healthcare in multiple domains like Business Excellence, Lean Six Sigma, Procurement, Quality, PMO, Transformation & shared services set up. He is a certified Master Black Belt, Design thinking and Agile practitioner.
Vineet joined as a 2nd employee of Alcon Global Services (AGS) in Bangalore, India. He started his journey at Alcon as "Head of AGS India" 4 years ago and under his leadership the AGS India team has grown to 1000+ organization having more than 10 functional capabilities being developed from India center. Finance, IT, FP&A, Quality Assurance, R&D, Supply Chain, HR Operations & Transformation teams are based in AGS India. Majority of the ramp up in AGS centers have happened during the pandemic period, which makes it even more crucial, as leading in the times of uncertainty, continue to ramp up as per organization plans and keeping the employees motivated & inspired, was not an easy feat to achieve. He believes that to create a legacy, the 3H have to come together i.e. Heart, Head & Hands.
Based on success of AGS India center and which made a significant business impact to overall Alcon's transformation program, Vineet was elevated to "Global Head of AGS" role in 2021, now he leads all the four capability centers of Alcon – Warsaw, Kuala Lumpur & Mexico along with India. AGS globally is 1600+ organization serving Alcon customer & stakeholders in more than 70 countries & in 30 languages.
AGS centers have won many industries recognition few key ones are Best CSR CEE (Central Eastern Europe) award in Poland, "Top 20 GBS Employers" by Everest Research group for AGS India in 2022. Under Vineet' s leadership and strong partnership with regional & global teams, AGS centers have also been recognized as a Certified Great Place to Work (GPTW) organization.