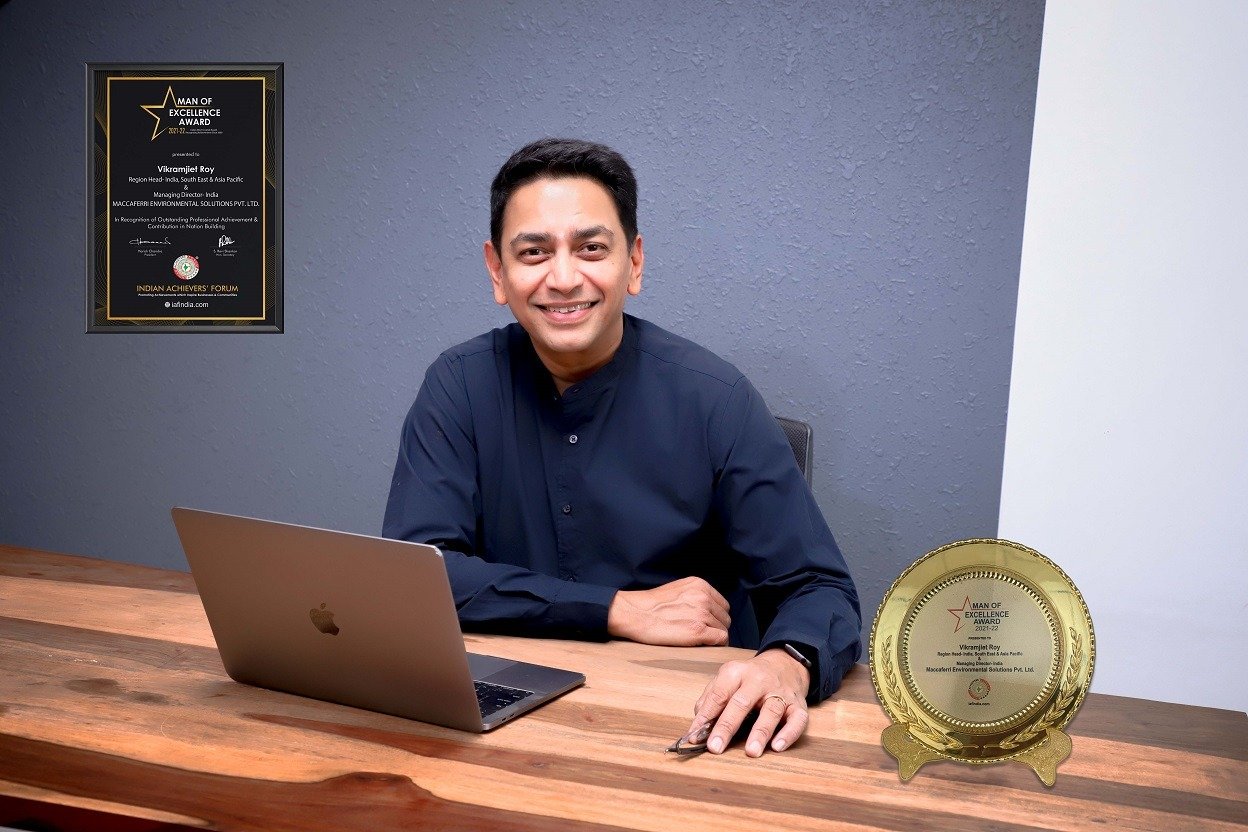 Mr. Vikramjiet Roy's impeccable journey as a dynamic leader
Mr. Vikramjiet Roy is the Managing Director of Maccaferri in India and the Regional CEO of the India South East Asia Pacific (ISEAP) region.  Officine Maccaferri Group- (headquartered in Italy) is a global leader in the space of eco-friendly civil and geotechnical engineering solutions for the construction of core physical infrastructure as well as for mitigating geo-hazards. 
Having graduated from St. Xavier's College, Kolkata University, he is also an Associate Member of the Institute of Cost and Works Accountants of India (ICWA) and ) and possesses an experience of over 27 years, holding leadership positions in businesses ranging from Industrial Products, Civil Engineering Solutions to Core Infrastructure and Environment Management construction. He started his entrepreneurial journey in 2002 with his startup, Sargon Geosynthetics Ltd., in the civil and geotechnical engineering space, recognizing early the opportunity and potential of India's infrastructure development and growth story. Under Mr. Roy's result-oriented and dynamic leadership, Maccaferri, as an organization ensured employee safety and wellbeing, redefined the business models, and practiced business continuity to successfully stride through challenging times brought about by the pandemic. His ability to be spry and decisive when it comes to planning and establishing strategies, helped Maccaferri thrust the new normal on both businesses and the work force in a consistent manner.
He was recently recognized as one of India's Best Leaders in Times of Crisis 2021 by Great Place to Work® India. In terms of changes that affect the organizations, VUCA is an acronym that stands for "Volatile," "Uncertain," "Complex," and "Ambiguous" and is often used to reflect the turbulent and unpredictable forces of change that could affect organizations and helps recognize the need for new approaches and behaviors to manage the same. Acknowledging leaders for their unmatched dedication and management of the new normal in the world of business, Mr. Roy managed to secure this position among India's 75 best leaders in times of crisis.
Just like all of us have some passion apart from our professional lives, Mr. Roy is a travel and bike enthusiast.  "Travel, travel and more travel", says Mr. Vikramjiet Roy as he is eagerly looking forward to ticking off destinations from his bucket list. Not only this, he is also manifests that mental soundness and spiritual growth are equally important. He preaches that to add consistency and continuity in life one must be consciously joyful.