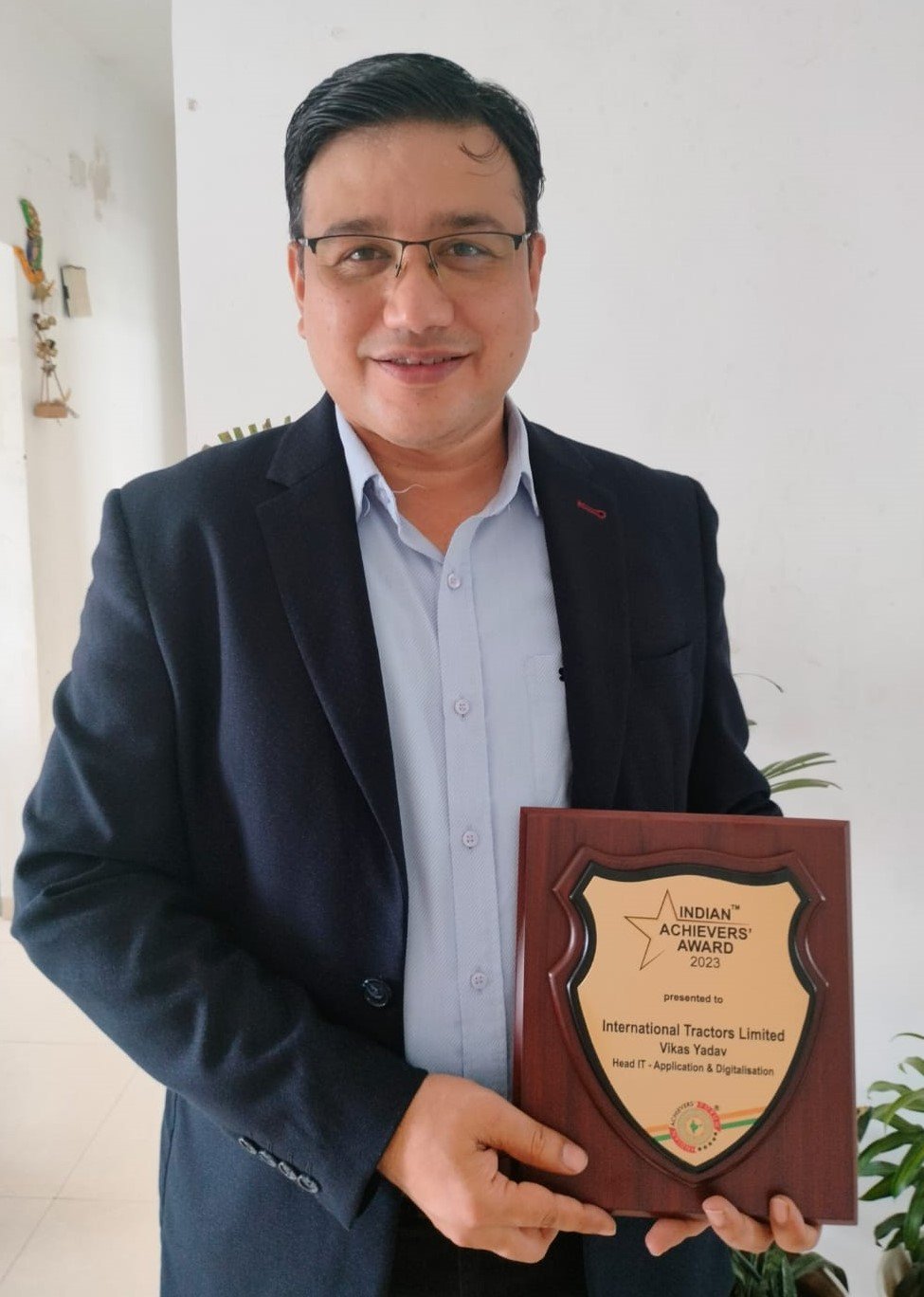 Vikas Yadav: A Trailblazer in Manufacturing Digital Transformation
Vikas Yadav, a distinguished leader with over 21 years of global industrial experience, stands as a driving force in propelling impactful digital transformations within the manufacturing sector. Currently holding the position of Head of IT – Application & Digitalization at International Tractors Limited, his illustrious career journey has witnessed him in dynamic roles across esteemed multinational and Indian organizations, each phase contributing significantly to his wealth of expertise and exceptional leadership acumen.
Key Expertise:
In his capacity as a leader in ERP and digitalization within product companies, Vikas Yadav boasts a rich portfolio of achievements. He has masterminded several end-to-end SAP implementations, managed support projects, and successfully led numerous S/4HANA implementations. His expansive domain knowledge spans the Auto, Chemical, and Oil & Gas industries, affording him the capability to lead teams across diverse scenarios, thereby enriching his insights into continuous improvement and digital transformation.
Innovative Contributions:
Vikas's journey has been punctuated by groundbreaking contributions. He has been a catalyst in the implementation of cutting-edge technologies such as IoT, MES, and Industry 4.0 solutions, fundamentally reshaping manufacturing processes. Under his guidance, a Smart digital factory was established, and the potential of Robotic Process Automation (RPA) was harnessed for intelligent document management and Account Payable automation. Moreover, he has played a pivotal role in the application of advanced analytics using Tableau and Power BI, facilitating the creation of intelligent and data-driven dashboards. Vikas has also spearheaded transformative process automation initiatives, including Smart Material receiving Docks, Supplier Collaboration tools, and Digital PDI of vehicles.
Educational & Professional Background:
Vikas Yadav's credentials include certification as a Digital Transformation Leader from the esteemed Indian School of Business and expertise in SAP S/4HANA. He is recognized as a digital transformation leader, manufacturing and technology expert, and SAP specialist.
Vikas's remarkable journey and accomplishments are showcased on his LinkedIn profile (https://www.linkedin.com/in/vikas-yadav-b5309125/).
In conclusion, Vikas Yadav acknowledges that his achievements are the result of the unwavering support and dedication of his team members and fellow co-workers, who have played an integral role in driving digital-led business transformation. He extends an invitation to connect and explore opportunities for synergizing his leadership, innovation, and industry expertise with the aspirations of your organization.