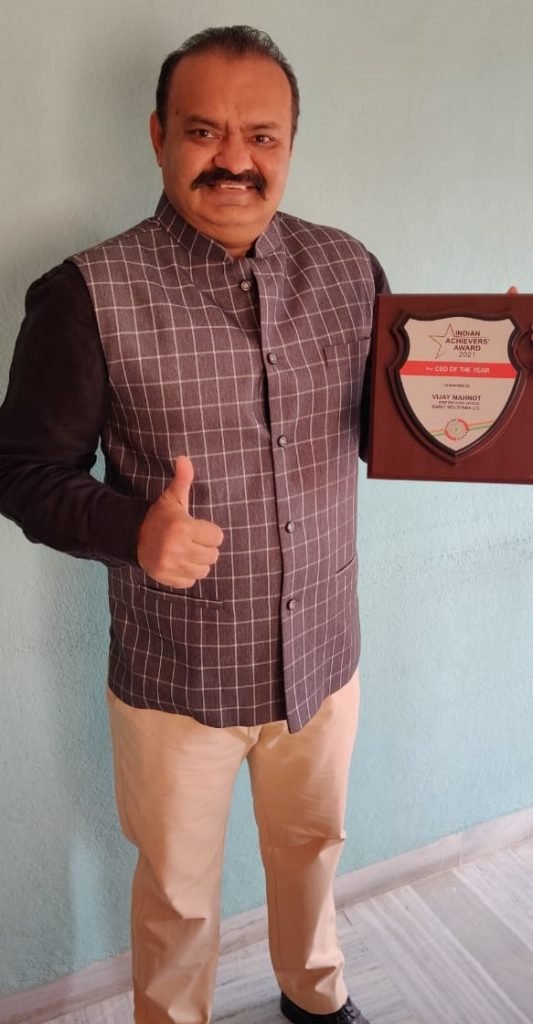 Mr. Vijay Mahnot CEO of Signet Industries Limited since January 2021. A Finance Post Graduate from Pune and industry veteran, a visionary leader with over 25 years of experience in various leadership roles.
Being a dynamic youth he was zonal Rotaract representative from 1991 to 1993 and ventured new grounds by being "Best Student for all round performance in year 1994-95 during his MBA also was a Jury Member to decide the finalist at Delhi for "Lead India Campaign" by TOI in Delhi 2010.
He was quintessentially conscious of the corporate tough roads ahead of him when embarking on his corporate journey; His professional roots are firmly grounded as he started his carrier as EA to Joint President of Aditya Birla Fertilizers in 1996.
At Supreme Industries Limited between 2013 to 2019 he ensured for deeper business penetration of Agriculture & Building Products at Tire-II & Tire-III Cities.  His expertise in understanding of rural as well urban markets and their behavior patterns helped in implementation, planning and extracting best of the business avenues of rural & urban markets.
As Senior VP at Green Panel in 2019 he ensured that world Pandemic Covid may not harm the sales volumes and his team's motivation towards work and their families too remain positive. As a result in a short span of 10 months his role and responsibilities are broadened as President in September 2020.
His brand vision and capability of organizational goal achievements always helped the brand to grow vertically as well as horizontally. His mulitsectoral experience of FMCG, Textiles, PVC, Copper, MDF and Construction helped brands to work multidimensional & attainment of new heights. His team building capacity along with ability to assess a person's ability and potential by placing them appropriately is phenomenal.
An inspiring leader with value driven, deep sense of purpose & responsibility to create positive change, having a clear vision and don't cave under pressure in situation to sacrifice values to achieve the results