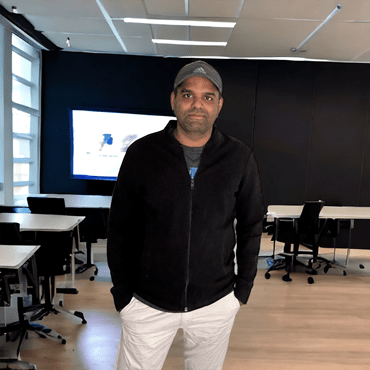 Leading the Charge in Technological Innovation for a Brighter Future
In the world of technology and innovation, Valliappan emerges as a prominent figure, leaving an indelible mark, particularly within the Fortune 500 echelons like AT&T and Walmart. His journey is defined by a profound ability to blend technology with necessity, unveiling opportunities in the face of challenges. His overarching vision is nothing short of revolutionary: a world where Artificial Intelligence and technology are not mere tools but potent enablers that elevate and enrich human existence. Guided by Albert Einstein's profound belief that "Imagination is more vital than knowledge," Valliappan is steadfast in his commitment to ensure that every stride in technology isn't just a step but a leap toward a brighter, more inclusive future.
During his tenure at AT&T, Valli spearheaded the development of the Conversational AI system, redefining the landscape of customer service. This wasn't merely about cost-efficiency; it was a dedicated effort to prioritize providing customers with swift, user-friendly experiences. At Walmart in 2020, Valliappan orchestrated initiatives that brought about a profound transformation in the online shopping sphere, especially during the peak of the pandemic. These endeavors went beyond mere technological deployments; they were strategic masterstrokes that addressed immediate needs while meticulously laying the groundwork for future operations.
Valli's journey epitomizes a forward-thinking ethos. His solutions, while adept at tackling contemporary challenges, also serve as blueprints for future, scalable, and sustainable operations. Under his visionary leadership, Valliappan consistently places the enhancement of human lives at the forefront, harnessing the formidable power of technological advancements. His ability to see beyond the horizon of immediate obstacles and focus on a future where technology serves as a catalyst for positive change is truly remarkable.
In summary, Valliappan's story is one of transformative leadership and innovation, making him a beacon of progress in the tech world. His unwavering commitment to improving lives through technological advancements sets a remarkable example for us all, as he strives to create a future where technology isn't just a tool but a force that empowers and enriches humanity