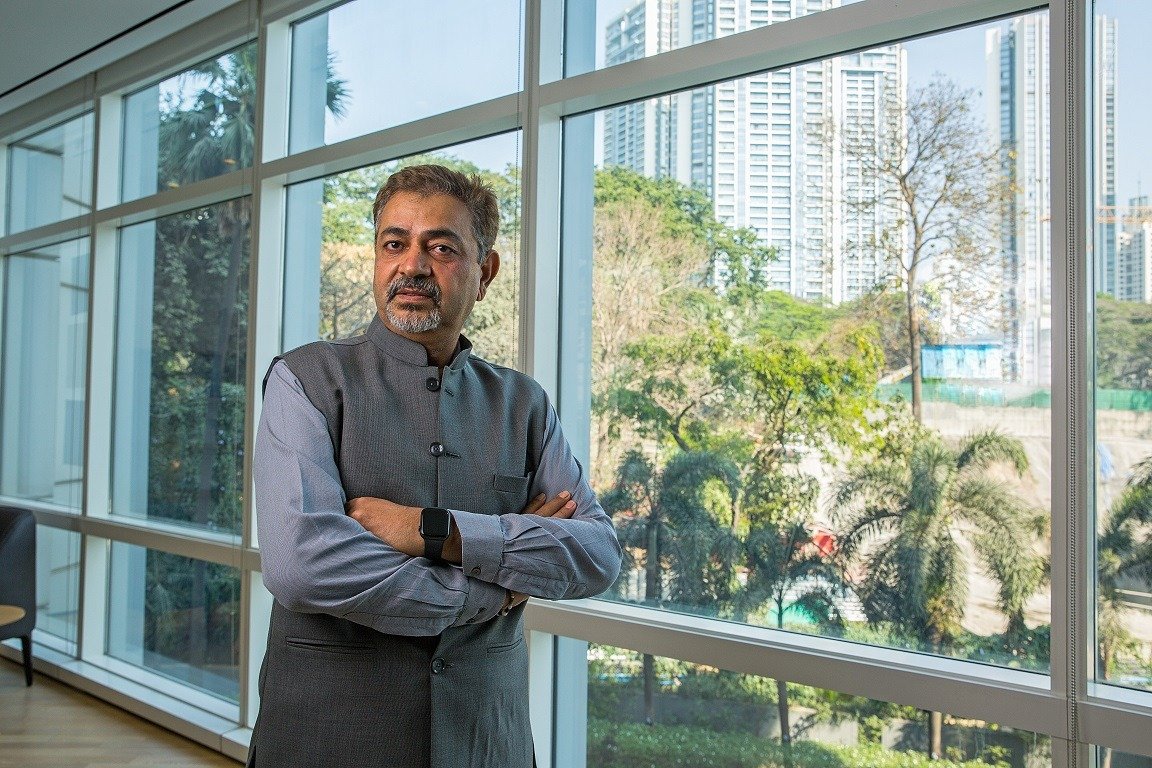 Chief Operating Officer, Oberoi Realty, Mumbai.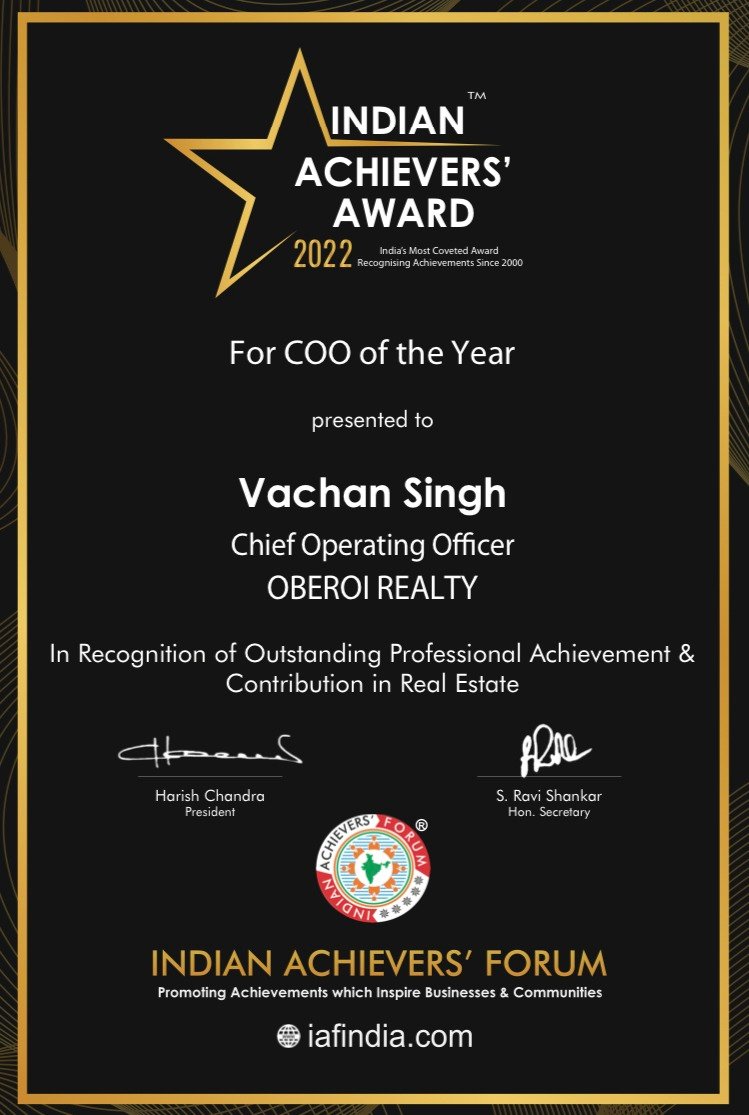 "Aggression in planning, rigour in follow ups, persuasion with patience are key to success in project operations & execution "- Vachan Singh
Mr. Vachan Singh is currently the Chief operating officer with Oberoi Realty, Mumbai, a company known for its innovative product offering, best  quality and delivery of large projects.
Always keen on learning, adapting, and interpreting all global trends in Project Management and Execution, With a demonstrated history of working in Leadership roles in Real Estate Industry. He has been instrumental in driving "Operation excellence"  and delivered many  large scale real estate projects across multiple cities and geographies.
Few of his achievements at Leadership role across organizations  are –
Successfully lead the Project Management & execution teams for construction of 32 residential Projects across geographies consisting 90 million Sqft of area and INR 30,000 Crs of Construction  
Delivery and handover of more than 24000 apartments to customer.
Implemented the "Operational Excellence" initiative for improving the budget adherence , Timely delivery and customer satisfaction on product Quality from 70% to 90%.
Instrumental in construction of a large residential project with 100% Precast elements, first in India.
Created a framework &  Execution strategy  for delivery and handover of  all apartments with "Zero defect" to customers and delivered 100% units with no defects.  
Instrumental in devising and implementing many construction technologies like RBC, Graviloft, Robotics painting & Digitization in construction .
Created a Hallmarking system for certification of Quality of residential apartments units as an assurance certificate  to customers. 
Initiated implementation of digital twins at various completed and ongoing projects.
Design & execution of a low rise Project with 3D precast – first in India .
Mr Vachan Singh is a certified Quality Management System auditor and certified SBL. He holds a bachelor degree with Hons in Civil Engineering  from BITS, Pilani and various certification in the field of Project management , Execution, Quality Management , QS & HSE.
He  has been felicitated with various awards for his contribution and achievement in Real Estate Project Management , Execution & sustainability area like –
Best Project Leader of the year, 2011, CII
Excellence in Project Management , 2013- Indian Realty awards
Sustainability Excellence , 2019, CII
Innovation in Construction technology award – 2017, ET Awards
Award for cycle time reduction and faster completion of a high rise building project , 2015 , Real Estate business award
He has also been instrumental in development of many professional in the field of Project Management and Execution of Real estate Projects and also  shares his experience and learnings regularly on social platforms .