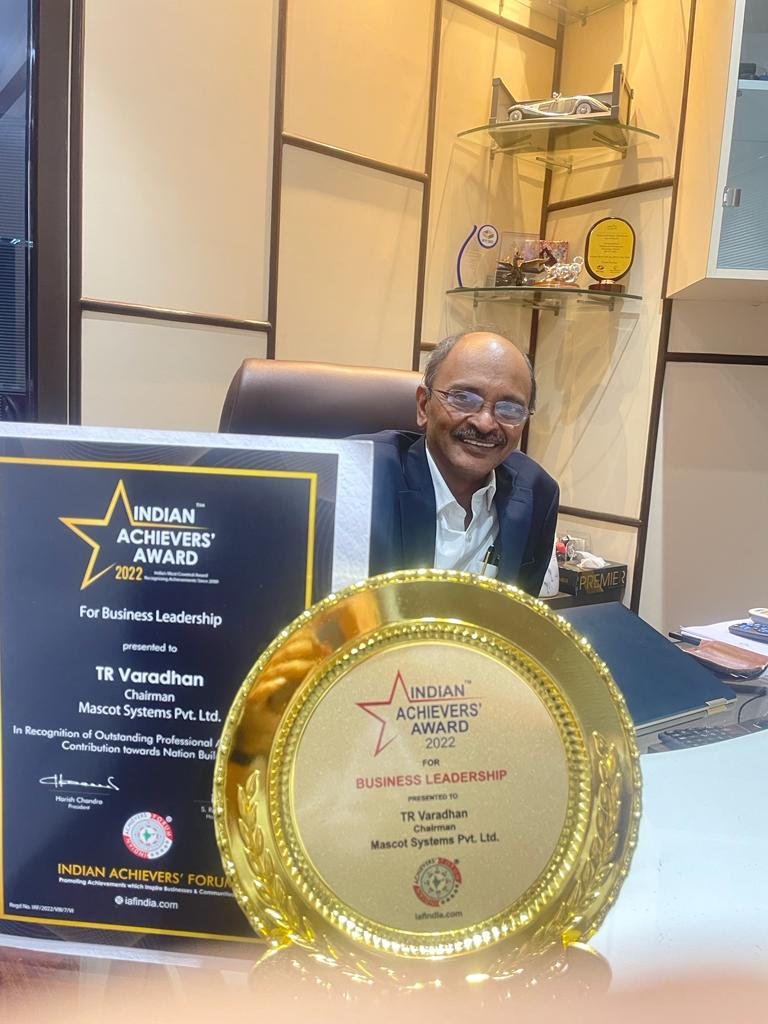 Mr. TR Varadhan- an ideal leader whose journey stands remarkable
Mr. TR Varadhan is the chairman of Mascot Systems Pvt Ltd. With belief in his technical skills, he was confident of pursuing his dream of becoming a first-Generation Entrepreneur. As a chairman, his role on a day-to-day basis includes Motivation and mentoring of each employee so as to ensure each one is able to give the best to the organization, Work equated monthly sales to achieve annual targets, new customer development and new application development, ensure keep debtor days lesser than the creditor's days, Ensure that our cash flow is in place for the next 60 days, Impart training regularly to the team and ensure they improve on their knowledge skills, Ensure we meet all our commitments viz a viz all our stakeholders on a continuous basis, Ensuring Welfare of employees is taken care through various windows. Mr. Varadhan's ability understand the market and reach out to customer with possible solutions makes him an excellent leader.
Using various methodologies like the carrot and stick method to get the best out of team, guiding individuals and ensuring that use their strengths to the organization's advantage, providing opportunities for the team for growth in the organization are some of his key achievements. He has also successfully implemented two Joint venture companies and signing on the third by 31 December 2019. Just like every journey goes through challenges, Mr. Varadhan with his expertise helped his organization to resist from customers on using new technologies and new concepts and adopting to change, for example using new technology and more expensive products to reduce toxic emissions to the atmosphere or improving explosion safety concept. It took us a good three years to push across the concept and eventually achieved success. He also guided the sales team's ability to push harder for higher price realizations.
Some of his achievements are that the organization has achieved a market share of about 85% in one of the products (kalrez) from just 10%. He provided the best solution for Explosion safety and implementing the same at all plants of Mondelez (Erstwhile Cadbury) -resulting in large order of over 11 crores in 2017-18. He convinced ElL and BPCL to ensure to uphold the use of our products for the reduction of fugitive emissions in Valves and have had the environmental ministry to support this cause. Over the last two years we have secured over 20 Crores of business for the reduction of fugitive emission in the atmosphere.