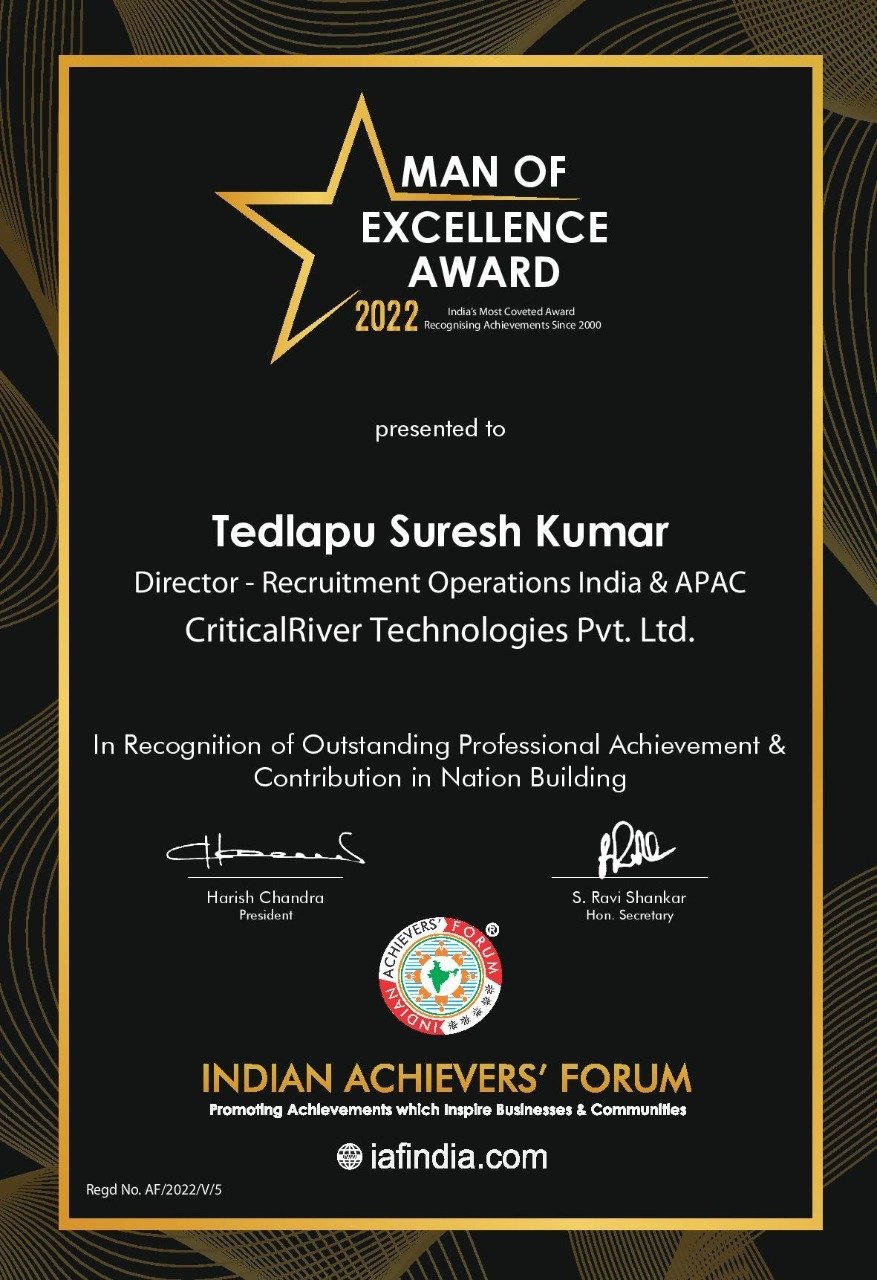 Taking success with himself for over two decades, Mr. Suresh Kumar Tedlapu soars high in his professional domain
Mr. Suresh Kumar Tedlapu is a Human resources management Professional with over 2 decades of experience in developing and re-engineering Comprehensive HR functions, collaborating with all levels of management teams, and cultivating positive work environments to support the corporate vision.
With a proven success in building high-performing teams, improving company effectiveness, and expertly administering benefits, he has been a part of Developing corporate plans for a variety of HR Matters such as compensation, Performance Evaluation, Staffing, Training and Development, etc.
Mr. Suresh Kumar currently Heads the Recruitment function for both India & APAC region of CriticalRiver Technologies based out of Hyderabad location. His responsibilities include hiring Leadership & Senior roles in the company, Managing full cycle recruiting and employer branding initiatives, Building pipelines for Current & Future demands, Partnering with Universities and college for Freshers Hiring, Forecast Hiring Needs based on Business growth Plans, Handling a team of 25 members across the locations (Hyderabad, Bangalore & Jaipur, Middle East (Qatar, Dubai & Abu Dhabi), Australia (Sydney) locations). He is also a part of the Senior Management team in formulating policies and procedures for HR Department and is also responsible for the Audits performed by the Quality team.