Chief Executive Officer, APAC, Denave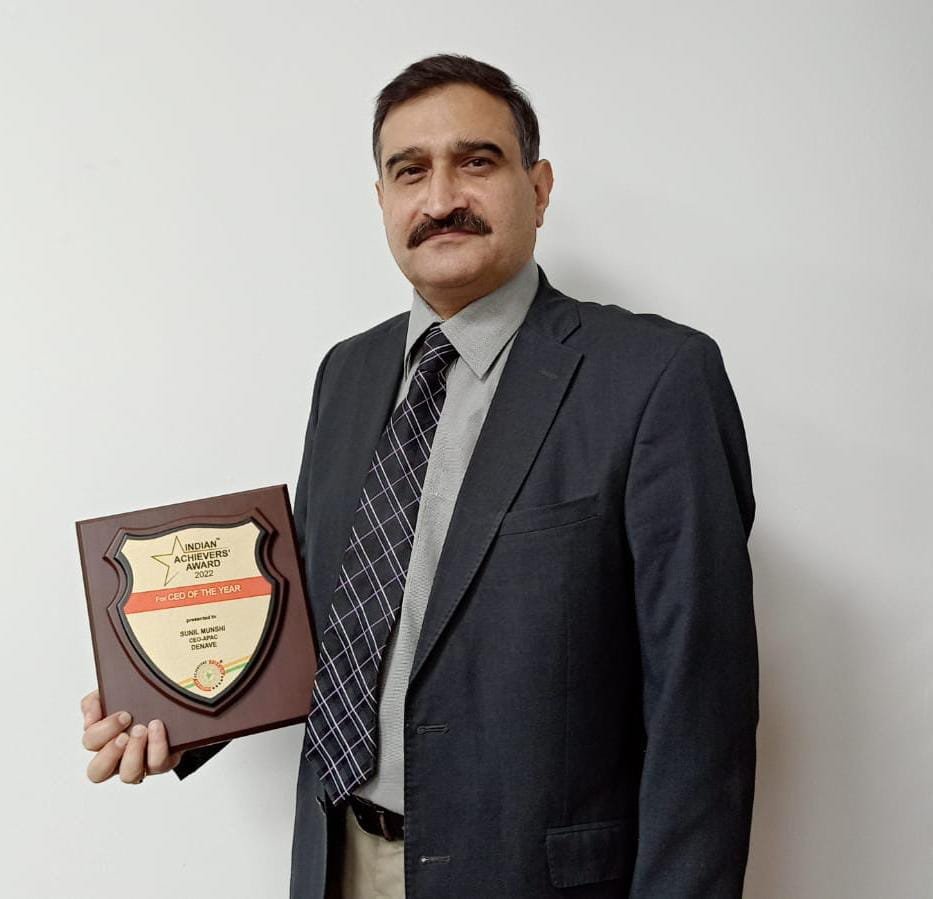 Spearheading the rapid transformation
With a diverse experience of over 29 years, Sunil's career has been focused on driving transformational change and delivering sales enablement solutions spanning across 5 continents, 23 countries and 500+ cities globally and driving revenues for the largest conglomerates in the world.
As the CEO-APAC, Sunil is responsible for spearheading the rapid transformation of the firm, which now operates at a significantly higher scale, in terms of depth, breadth and expertise. While leading business through dynamic and changing growth cycles, Sunil employed a broad range of strategies to grow the APAC market, which now forms 80% of the total revenue. He played an instrumental role in establishing horizontal growth of sales enablement services cutting across complex industries such as oil and natural gas to IT & technology to consumer durables and telecom.
Under his leadership, Denave's revenue grew by 275% from FY18 to FY20 from marquee clients spanning across sectors including Oil & Gas, Telecom, IT hardware, Digital wallets, ecommerce, and FMCG. The APAC operations grew by 95% in revenue from FY18 to FY20. During FY19 to FY20, he further focused on building new industry verticals in APAC including cyber security and telecom, which contributed to 27% of overall revenue.
Sunil is known as a change and action-oriented executive who thrives on tackling challenges. With the onset of pandemic, he spearheaded the delivery functions across all service lines and seamlessly transitioned the functioning of the teams to WFH mode, with minimal or no impact on delivering services to the clients. With the top 90% revenue contributing clients spanning over 65 annual projects, he successfully developed hybrid models of delivery and business continuity plans. As a result, Denave acquired 64 new clients in sales enablement journey and executed more than 157 projects in FY20-21, thus adding value to customer success journey.
Prior to joining Denave, Sunil held various leadership positions in leading organizations in Office Automation, Telecom, Software, and BPO space. In his past roles, he focused on sales operations, strategic initiatives and exploring new market opportunities. An industry veteran, Sunil has won numerous accolades, for his contribution to the industry and has been featured in leading business dailies.
Overall company's achievements
Recognised as one of India's 'Best Companies to Work For' by Great Place to Work®
Denave Recognised for Best Paid Campaign at Digies Digital Awards 2021
Denave recognised as the North India Best Employer Brand Award for 2021 by World HRD Congress.
Denave named Company of the Year 2021 by CEO Magazine
Denave wins Gold in the ACEF Asian Leaders Awards in the Most Admired B2B Marketing category.
Shubhra Sinha, VP-Marketing, Denave, has been conferred with 'Marketing Professional of the Year' award, presented by CMO Asia.
Denave won the B2B Marketing Communication Award at the CMO Vision & Innovation Summit 2021.
Sunil Munshi, CEO-APAC, Denave, has been conferred with 'CEO of the Year' award. It was presented by the World HRD Congress.
Snehashish Bhattacharjee, Global CEO and Co-Founder, Denave, joins this year's "Influential Leader of New India 2021 list presented by Team Marksmen.
Denave had been Great Place to Work-Certified™, made it to the prestigious league on the first strike.
Recognized in the 'Economic Times Best brands 2020 list' and featured in the 3rd edition of the coffee book table listing 'the Best Iconic Brands of India 2020.'
Successfully launched a buyer enablement portal called Tech-Transformation to simplify tech-purchase decisions.
Launched a new service line called 'Virtual Retail Solutions' with a Virtual Brand Consultant model for new business realities.