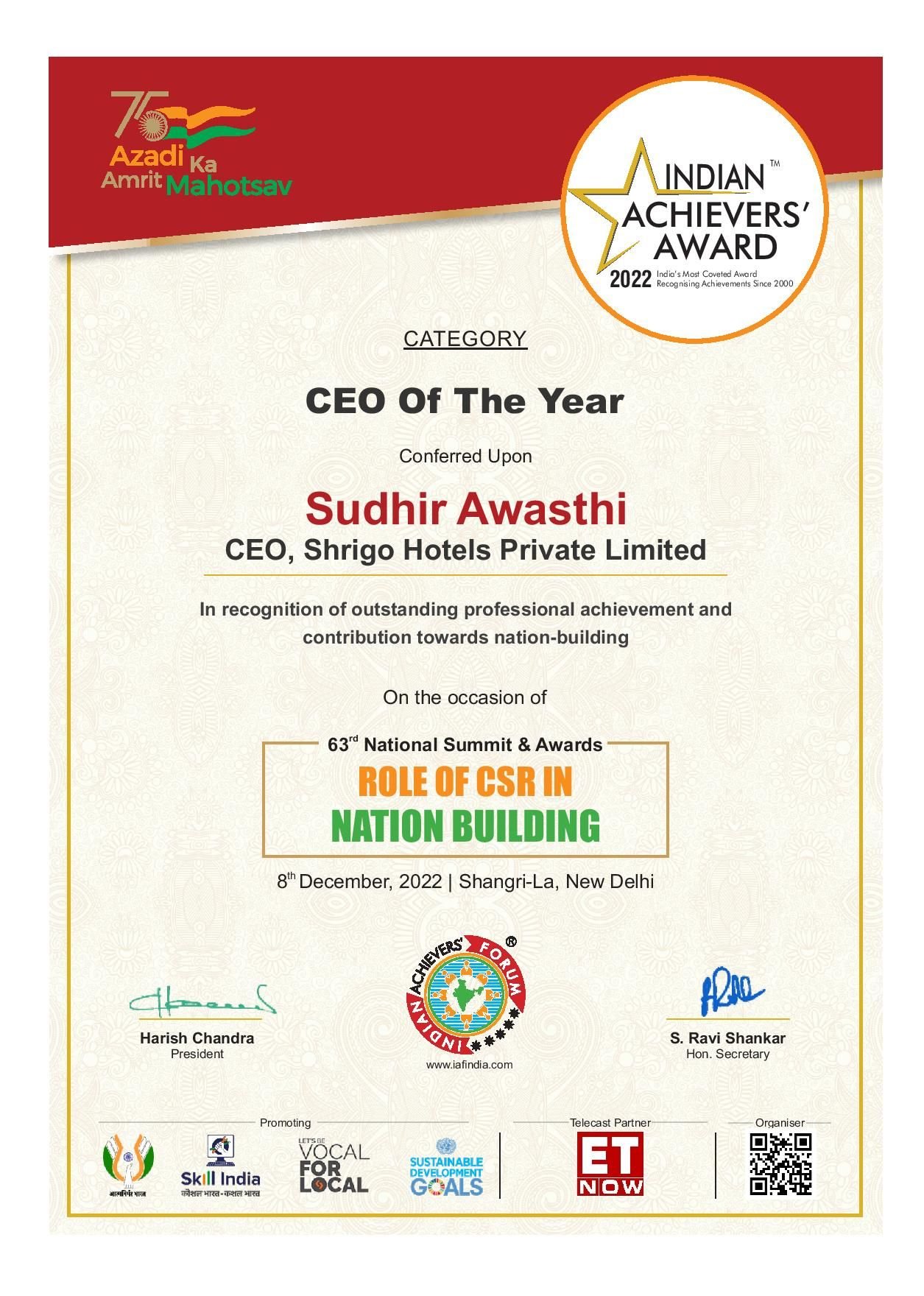 Best described as a 'Hospitality Portfolio Whisperer,' Mr. Sudhir Awasthi's professional journey stands remarkable
Mr. Sudhir Awasthi has always been a people's person, a great listener, and someone that people found comfortable opening to. Having undergone emotional turmoil in his own life, he had developed a deep sense of empathy and the motivation to help people overcome emotional strife. Then, five years ago, he realized that most corporate & personal relationships turn sour because the two people don't understand each other well. That's when he decided to become a professional relationship and life coach.
With the craft deeply embedded in Psychology, experience in counselling, offering compassionate therapy and guidance services to his clients, he grounded in the "self-confidence", "relationship" and "personal development" theories. He draws inspiration from wisdom traditions and spiritual thoughts, along with the traditional clinical concepts. On the surface, Mr. Awasthi is an accomplished Hospitality Professional with over 18 years of experience in the hotel industry. He always ensures that the quality services & highest guest satisfaction during his entire career in the hotel. He can be best described as a "hospitality portfolio whisperer."
More than his role as a Chief Executive Officer, he is also effective at persuading and influencing high-ranking individuals. His opinions are highly valued, people trust and respect his judgments. With an MBA degree in dual specialization in IT & Marketing back in 2006, he developed a passionate interest in the digitalization & artificial intelligence & core marketing concept of the hotel industry in India. In particular, he focused on topics like sustainable development, self-government, and political economy. After graduation, Mr. Sudhir worked hard to attain his role as a Chief Executive Officer for 18 years. He's open to challenges, conversations, and an exchange of ideas from the top players in the hotel industry.
His long-term goal is to become a national-level hospitality adviser and wants to use his untiring commitment and drive to bring more dignity and autonomy to the citizens of the developing countries. After getting a Graduate degree in psychology, he started working towards this cause. As a part of his duties and responsibilities, he monitors and assesses the performance of sales groups, evaluates market conditions weekly, and examines revenue trends. Apart from this, he has also created a model of analysis that improved the sales of the company's main product by a whopping 125%. He did this by correlating the sales data based on advertising and marketing expenditures.