Mr. Shivendrasinh Patankar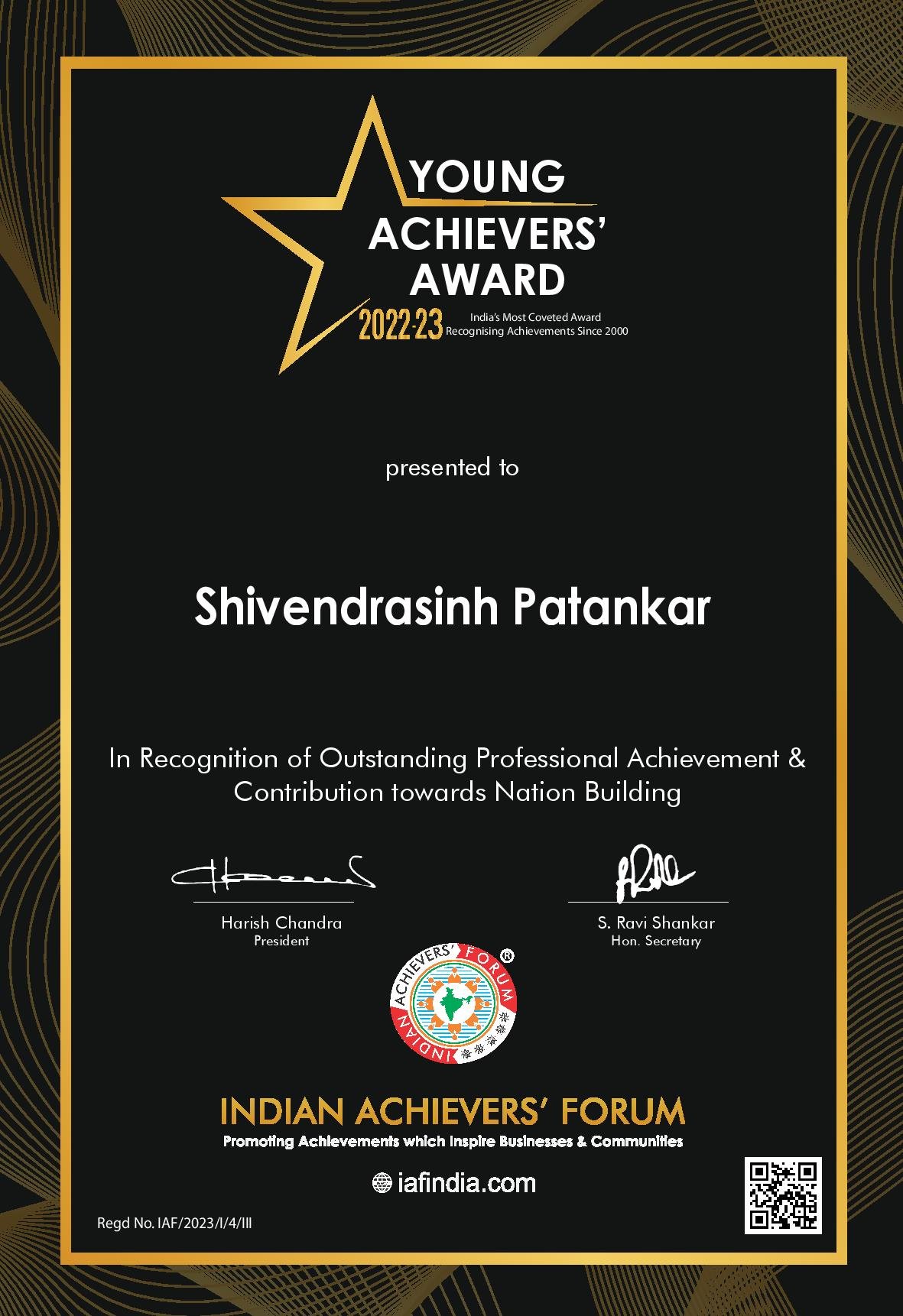 Starting in his second year of college, Mr. Shivendrasinh Patankar's journey is exeptional
As it is rightly said, "Age is just a number", Mr Shivendrasingh Patankar is an apt example of the same. In time span of less than four years, he was recognized as a top performing employee and has been rewarded with CXM Special Recognition award. Not only this, he was rewarded as a data and performance driven professional with impeccable track record of extraordinary achievements. Over the years, he grew up with diverse set of experiences including media, and performance consisting from Website building to eventually solution providing.
Shivendra was recruited as one of the youngest employee in 2019 at Merkle Sokrati, which is now Dentsu. Despite him perusing his graduation at that time and was in second year of his college, the company made an exception to hire him as a Consultant.
He initiated with hyper local project for their client which is one of the largest automobile players in India. Interestingly the client is one of its kinds, with extreme ambiguity at each process and so got a chance to work across four teams – Website development -> QC & Training -> Process & CRM -> Reporting Automation.      
Slowly things got streamlined and he was moved into Paid Media section and joined the nascent and newly formed Omni channel team looking into Google and Facebook ads catering to SMB clients. His hands were on 10+ accounts starting from Account Manager to eventually rising to a Strategy Manager in the span of two years. With successful planning, strategizing and engagement on the accounts he was able to scale clients at multiple folds. 
Highlights- 
Scaling India's leading fast fashion brand by 5x in span on nine months.
Getting appreciation from CMO of a long standing and said to be one of the toughest clients to wow in span of 7 years of engagement.
His expertise includes
Growth Consultation that consists of creating Value proposition, product offerings Recommendations, competitive landscape USPs, Hygiene checks- Media integration CRM, Data Attributes, Expectation setting
Amazon Capability building- Solving for Client churn rate by Creating Sokrati Differentiator)
Turnaround of Code Red 
Marketrix- Planning a Growth Marketing program for a Growing client. 
RFP Creation
Post his successful stint in Media section, he was moved to the New Business team where he loved to play the Client Solutions role. At present, he leads the team of solutions for Merkle Sokrati wherein the task of the team is to ideate and identify the core problem, solve them and strategize these problems by leveraging the service capability on the basis of the use cases.
Simultaneously he is also working  with the Capability leads of Google, Meta, SEO, Affiliates, Programmatic, Marketplace, Tech, Loyalty & CRM.