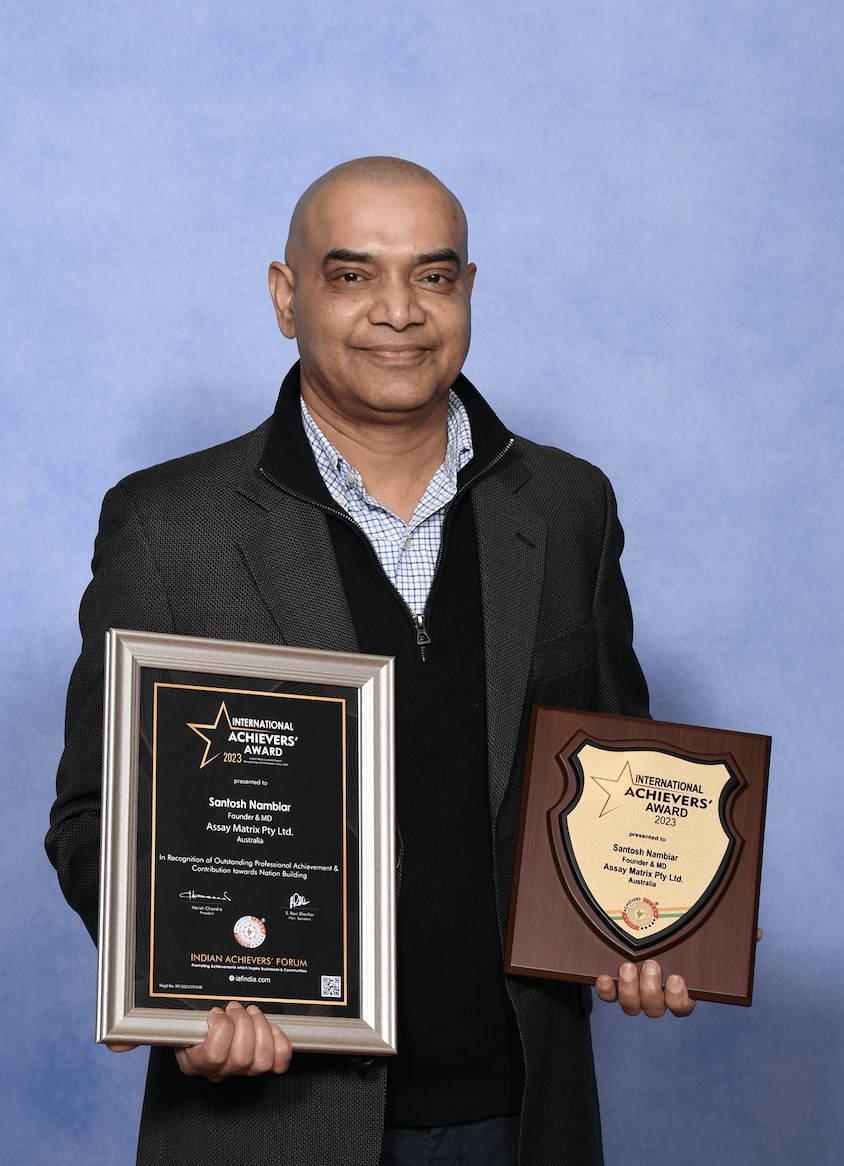 Santosh Nambiar: From corporate ladders to conscious balance
Santosh Nambiar's life reads like a novel – from the bustling biotech world in India to the tranquil landscapes of Australia and New Zealand. His impressive career trajectory looked to be unstoppable until a startling and life-changing turn ultimately led him down a path of profound introspection.
Santosh's journey began at Madurai Kamaraj University – India, where he pursued a Master's in Science, specialising in Molecular Biology. He delved deep into the corporate world, dedicating all his energy to serving multinational biotech giants. His roles carved a passage through India, Europe, Australia, and New Zealand until, by 2005, his unwavering ambition propelled him to Perth as Director of Bio Life Solutions.
Life in Perth delivered an unforeseen challenge: a cancer diagnosis. Yet, another shock was to come. After enduring six harrowing months of treatment, doctors identified Santosh's actual ailment as tuberculosis. This tumultuous medical rollercoaster proved transformative. After spending his life trying to prove his worth to others and suffering from associated anxiety and stress, this health event catalysed a deep introspection, leaving him reflecting on his true purpose. Santosh didn't just recover physically; he experienced an inner awakening.
Post-recovery, Santosh relocated to Melbourne, furthering his education at RMIT University with an MBA in International Management. He took on a role as Director with LONZA, a leading global provider of Bioscience solutions and later as CEO with a start-up, Life Research (now, Jomer Life Research), while continuing his inner exploration, absorbing everything he could on the topic.
In 2013, he made the decision to leave the corporate world, allowing him to focus on writing to share his experiences and learnings with others. And what happened next was phenomenal. Santosh's methodology allowed him to shift from mere survival mechanisms of feeling stressed and "just getting by" to plugging into what he calls "unlimited intelligence," unshackling unparalleled creativity and purpose.
With this newfound enlightenment, Santosh penned six books, culminating with The Art of Conscious Balance, a memoir encapsulating his transformative insights. Today, his crowning achievement isn't tethered to corporate accolades, it's his profound self-awareness, which sparks daily surges of creativity and inner peace.
Santosh's passion lies in sharing his life story and guiding others towards introspection, especially before life throws them a curveball. Towards this he founded, 'Mindnoisematters.com'.  Through his books and by leading workshops, he reaches out and empathetically guides those grappling with midlife crises or seeking deeper life meanings.
Santosh has also established his own venture, Assay Matrix, a key resource for researchers in Australia and New Zealand delving into critical research on diseases such as cancer and Alzheimer's. Built on a bedrock of integrity, Assay Matrix ensures swift delivery of a selection of assay kits and bio-reagents to these researchers. Santosh's deep grasp of the scientific domain equips his company to be agile and responsive, perfectly attuned to the ever-evolving needs of the research community.
Outside his professional life, Santosh finds solace in riding his bike, exploring places of historical significance in Victoria, and soaking in the tranquillity of nature. Each journey and every mountain crossed is a testament to his central belief: if you're struggling, it's time to tap into a greater intelligence within.