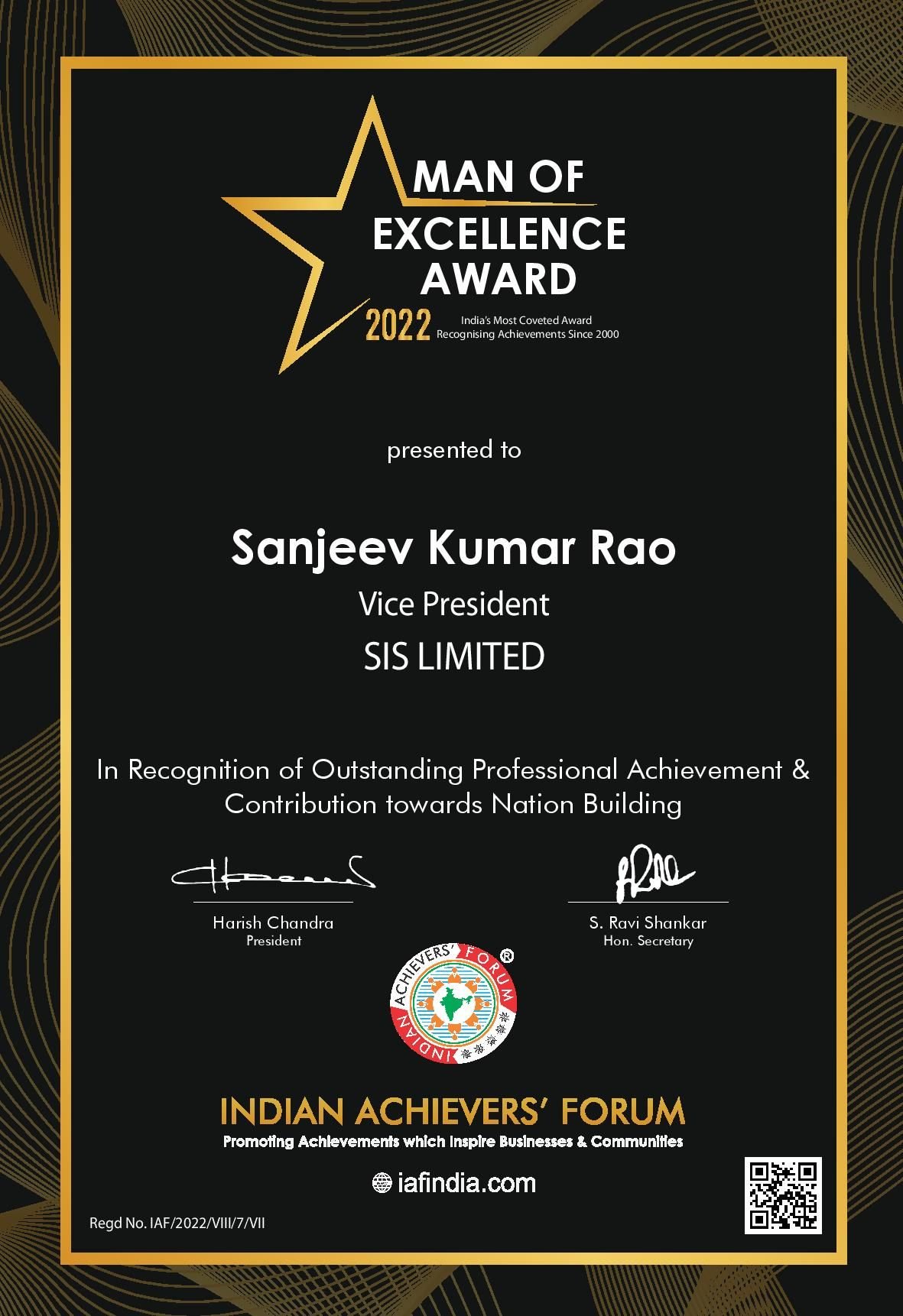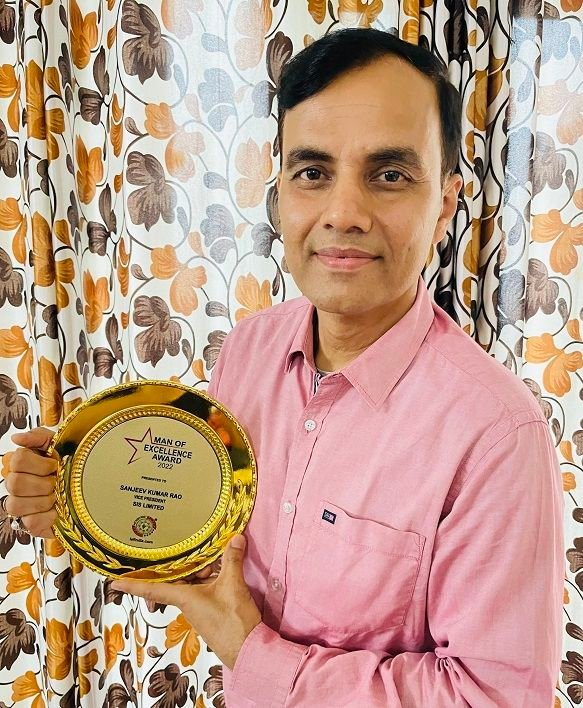 Mr. Sanjeev Kumar Rao's successful professional journey stands inspiring to many
Immediately after finishing his graduation exams in 1997, Mr. Sanjeev Kumar Rao began his career as a sales executive for C&F agent of M/S Pawar & Pawar Udyog, Patna – who were marketing for the brand ManPasand (Mangosip/Namkeen/Salt/Pickles) for a period of 19 Months. He was involved in door-to-door salesmanship and later looked after the sales of Bihar (including Jharkhand). Later, he worked as a receptionist at a small hotel in Gorakhpur for about 6-7 months, and during this tenure, he got to know about SIS and applied for GTO. After completion of due selection processes, he got the opportunity to join SIS on 20th December 2001.
He began his career as an ASO (assistant security officer) and worked at various manufacturing units, mines, washeries, highway projects and hence had to travel across the country, with different roles & responsibilities. Since then, he has not looked back and worked hard to reach in the position he is today; serving as Vice President / P&L Head at SIS Limited. As the Vice President, he is accountable for performing market analysis for the company's business, assessing the current business setup and performance of the vertical, while identifying the yet unidentified opportunities to assist in the development of a plan for the current & next financial years. As a part of the personnel's KRA / KPI, he delivers agreed order booking, revenues, and contribution margin for the business vertical and takes appropriate remedial actions to redress shortfalls or variances to agreed targets.
Mr. Sanjeev Kumar has a commendable history as a man of people/team and thoughtful leader for advancing the strategic direction of the business through innovation and organizational leadership critical to continuous growth and business scalability in an evolving global market. He can quickly understand the business, its implications, take ownership, and develop a strategy with the team that positively transforms ideas to action and his key skills include Strategic Planning & Development, Business Development, Project management, P&L Management, Relationship Management, and Team Management. Mr. Sanjeev believes that his commitment to excellence, ability to work with and lead team towards achieving great results, and his immense knowledge and skill base gives him a unique and informed perspective.