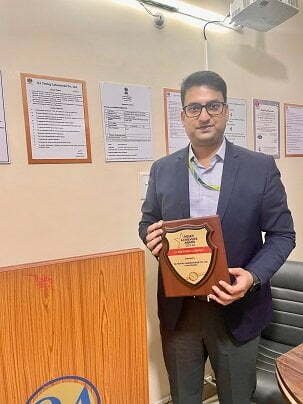 QA Testing Laboratories (QATL)
QA Testing Laboratories (QATL) is a Material/Product Testing Laboratory to identify Chemical, Mechanical and Physical Properties of Products such as Petroleum Products, Road and Soil, Water (Waste Water, ETP/STP Water, Drinking Water, Construction Water), Environment (Air, Noise, Lux, Stack), Coal (Gross Calorific Value, Net Calorific Value, Ash, Volatile Matter, Fixed Carbon, Total Moisture, Carbon, Sulphur, Chloride, Etc.) and Building/Construction Material (Cement, Bitumen, Bricks, Tiles, Building Stone, Fly Ash, TMT Bar, Design Mix, Core Cutting, Cubes, Mortor, NDT Test, Stone Aggregate, Etc.). They are Committed to Offer Accurate, Cost Effective Analysis in Accordance with Indian and International Standards. They are equipped with latest & Advanced testing Equipment's and Facilities with Experienced & Competent Person Performing Each Tests.
They have started in 2018 with the vision to be a trusted partner for quality assurance in the field of testing by providing reliable and accurate results using innovative solutions through affordable analytical testing. At the time of start they were three in the organization, now they are 50 and continuously working on improvement and development on quality of products by testing activities. 
While technology continues to progress and advance, many businesses end up falling apart because their owners cling to traditional methods of running their organizations. Though it may be exhausting to keep up with the constantly shifting trends within your respective industry, doing so is the only way to remain on par with their competitors. They focus on new development and advance method for doing testing activities. With the group of some scientists they continuously work on new research and developments of the products. 
QA Testing Laboratories (QATL) are Implementing Laboratory Information Management System (LIMS) within the Organization to Insure Integrity and Confidentiality of Customers and Services, theyare also Implementing Integrated Management System (ISO 9001:2015, ISO 14001:2015, ISO 45001:2017 & ISO/IEC 17025:2017) to maintain a Standardized Process for Internal Quality Assurance and guarantee that each test results are objective and free from any influence, guidance or control of interested parties.
QA testing Laboratories (QATL) is Government Approved Testing Laboratory and Accredited with Various National and International Bodies such as National Accreditation Board for Testing and Calibration Laboratories (NABL), Bureau of Indian Standards (BIS) and Joint Accreditation System of Australia and New Zealand (JAS-ANZ). 
QA testing Laboratories (QATL) is Empanelled and functioning under the administrative control of Central Public Works Department (CPWD), Public Works Department (PWD), Airport Authority of India (AAI), Uttar Pradesh Project Corporation Limited (UPPCL), UP Housing & Development Board, National Fertilizers Limited (NFL), Rail India Technical and Economic Service (RITES), The Energy and Resources Institute (TERI), Delhi Metro, Sate Authorities and Various State Power Plants for Testing and R&D Activities.
Ratnesh Rai is Managing Director of QA Testing Laboratories Private Limited. He is a Bachelor in Technology and Masters in Business Administration, he has Seven years of work experience in distinct fields of inception, testing and analysis of Various products such as Coal, Food, Water, Environment and Building Material and many more. Back in 2018 he started QA Testing Laboratory to enhance and improve the Quality of the products by testing activities and to reduce its hazardous impact on Environmental. He is Qualified Lead Auditor for ISO 9001 quality management system (QMS), ISO 14001 Environmental management systems (EMS) & ISO 45001 occupational health and safety (OH&S) management system.