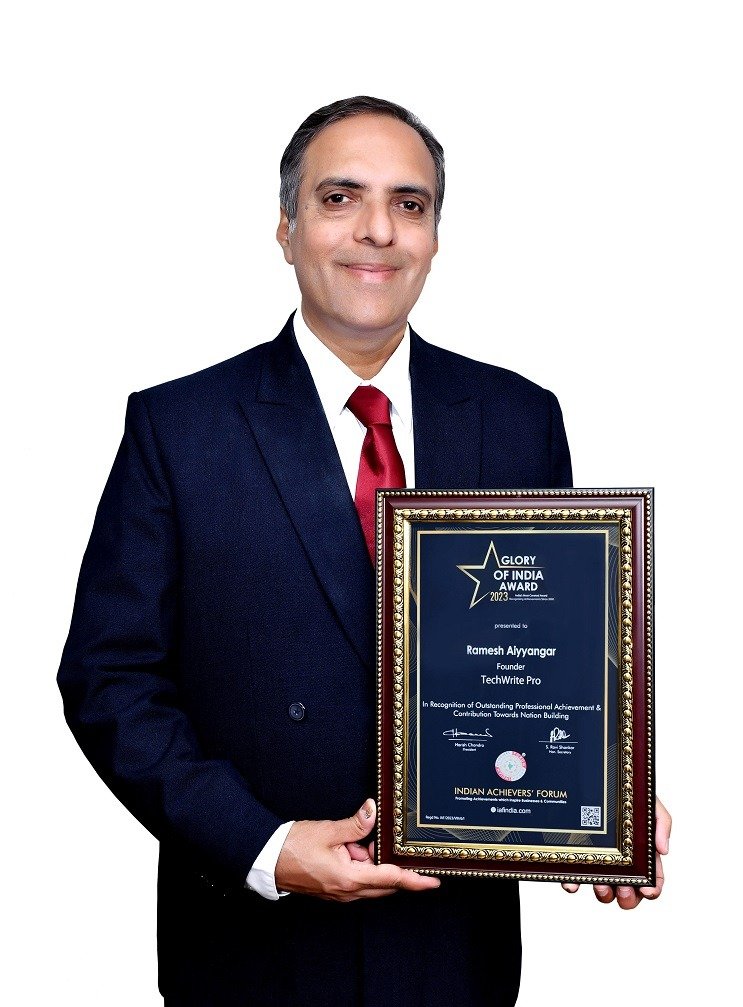 A Visionary Leader in Technical Communication"
Ramesh, the founder of Tech Write Pro, has left an indelible mark on the field of technical communication. With a career spanning over 30 years, he has consistently delivered high-quality content that not only met but exceeded the expectations of businesses and customers alike. His leadership journey, which extends for more than a decade, has been characterized by managing diverse documentation projects and providing top-notch documentation services to IT industries across domains such as storage, quality systems, networking, security, healthcare, banking, and manufacturing.
Before venturing into the software industry, Ramesh honed his skills across various fields, including journalism, corporate communications, public relations, training, and management. His multi-disciplinary experience enriched his approach to technical communication.
In 2019, Ramesh received the prestigious title of Fellow of the Society for Technical Communication (STC) US, the highest honor bestowed upon a technical communicator by STC. His passion for technical communication also led him to be associated with STC, a global organization dedicated to promoting the field, for more than two decades. Ramesh played a pivotal role in the establishment of the STC India Chapter and served as its President in 2013 and 2018, in addition to various other roles he undertook over the years.
Ramesh's dedication to advancing technical communication is further exemplified by his creation of the Technical Communicators Mentoring Program (TCMP) under the Institute for Technical Communicators of India (ITCI), now an initiative of Tech Write Pro. This program empowers technical communicators and contributes significantly to the technical writing community.
A staunch advocate for customer-centered technical communication, Ramesh's influence and leadership continue to shape the industry, making him a true visionary in the field of technical communication.