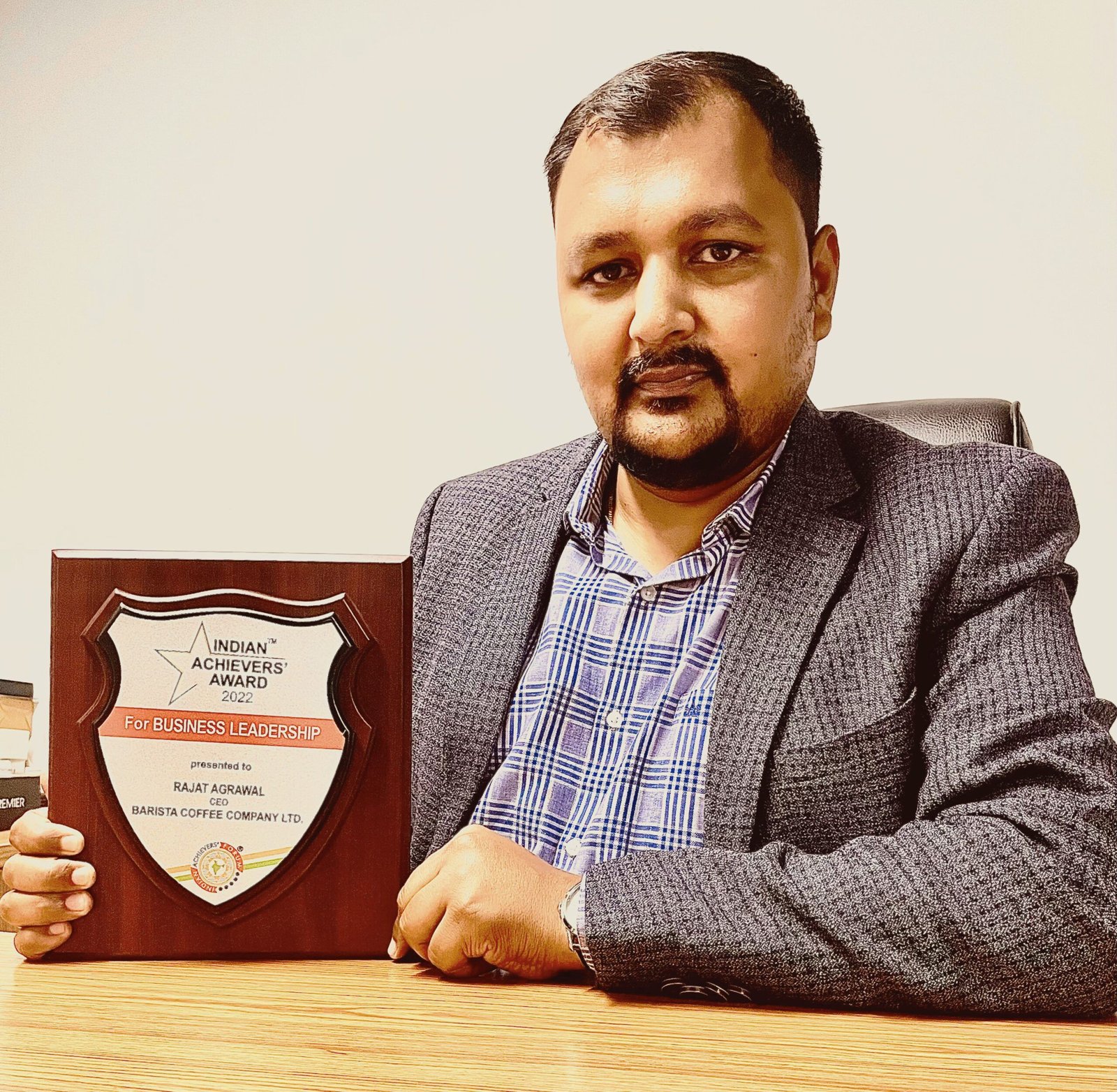 Setting a benchmark in the Food & Beverages industry
Mr. Rajat Agrawal is a creative, enthusiastic, and a dynamic professional who has always aimed high and believes in creating value in each sphere of his work. Rajat has a strong academic background. He received his CA Charter from the Indian Institute of Chartered Accountants of India in 2005, the world's second-largest accounting body. Prior to joining Barista, he has worked with Global Organizations like E&Y, Grant Thornton, Deloitte as part of Assurance & Financial Advisory vertical and have managed assignments across NBFCs, IT & ITES firms, F&B, Retail, Manufacturing, Telecom, Education.
He began his professional journey with Barista in 2015 as a Vice President-Corporate Finance and Strategy, where he was in charge of overseeing and managing the total food group's finances. Later in his career trajectory, he rises to the position of COO and was recently appointed as the CEO of the organization. Being the CEO of the brand he is responsible for the overall business operations and strategy along with team and Investor Management. He wishes to leverage his rich experience to further strengthen the brand equity and grow the brand exponentially keeping in mind guest experiences and industry trends. The Brand has already expanded at a rapid pace in last 4 years under his leadership and is currently operating 325plus stores across India and Sri Lanka.
Rajat aims to propel the brand to new heights and vistas by opening stores across formats. In addition, he is continually on the quest for new and exciting ideas to expand the brand.
Moreover, in addition to being a workaholic, he believes that being physically and mentally active is incredibly energizing for both his mind and body and pursues sports whenever time permits. More importantly he believes in creating efficient teams with a sense of ownership.