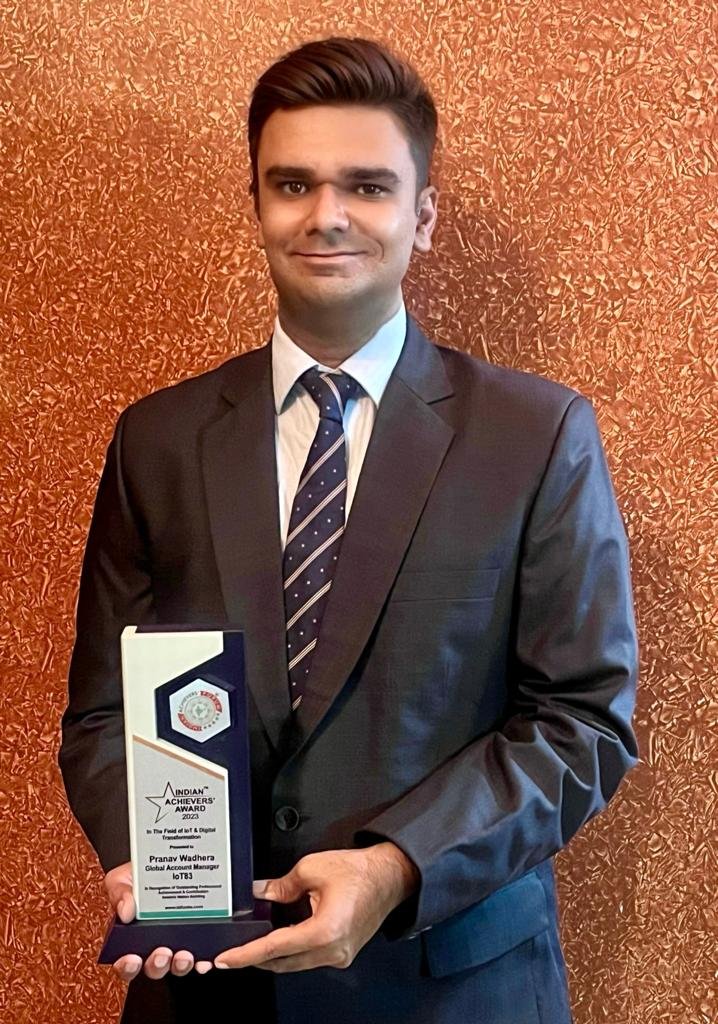 The Digital Frontier with Visionary Leadership
In the dynamic intersection of technology and innovation, Pranav Wadhera emerges as a trailblazer, particularly in the domains of IoT and Digital Transformation. His journey of over 7 years in the corporate sector reflects a commitment to driving technological evolution, reshaping the digital landscape, and redefining the possibilities of the digital era.
Pranav's academic prowess includes a B.Tech in Mechanical Engineering from Uttarakhand Technical University, followed by an MBA from the University of Mumbai. His professional journey spans across various companies and roles, showcasing a comprehensive background in business strategy, analytics, and sales.
Currently serving as the Global Account Manager at IoT83, Pranav spearheads demand and strategy initiatives, showcasing his ability to navigate the complexities of global technology landscapes. His previous roles at KPMG India, Reliance Jio, and CRISIL Limited have enriched his experience, particularly in the telecommunications and technology domains.
Beyond the boardroom, Pranav is a prominent Tech Influencer on LinkedIn, showcasing his thought leadership in the digital space. His recognition as an honorary member of the Intelligent Automation Congress further attests to his influence and expertise.
Engaging with top-tier CXO executives, Pranav possesses a keen understanding of business intricacies. His ability to deliver bespoke, scalable solutions resonates with value and innovation. As we stand on the verge of a new technological frontier, Pranav's unwavering commitment to pushing the boundaries of IoT and Digital Transformation sets a standard for excellence that will reverberate for generations.
In every sense, Pranav Wadhera is not just a professional but a visionary architect of the digital future, leaving an indelible mark on the world of IoT and Digital Transformation. His journey serves as an inspiration for those navigating the ever-evolving landscape of technology, emphasizing the importance of innovation, expertise, and a steadfast commitment to shaping tomorrow's digital narrative.