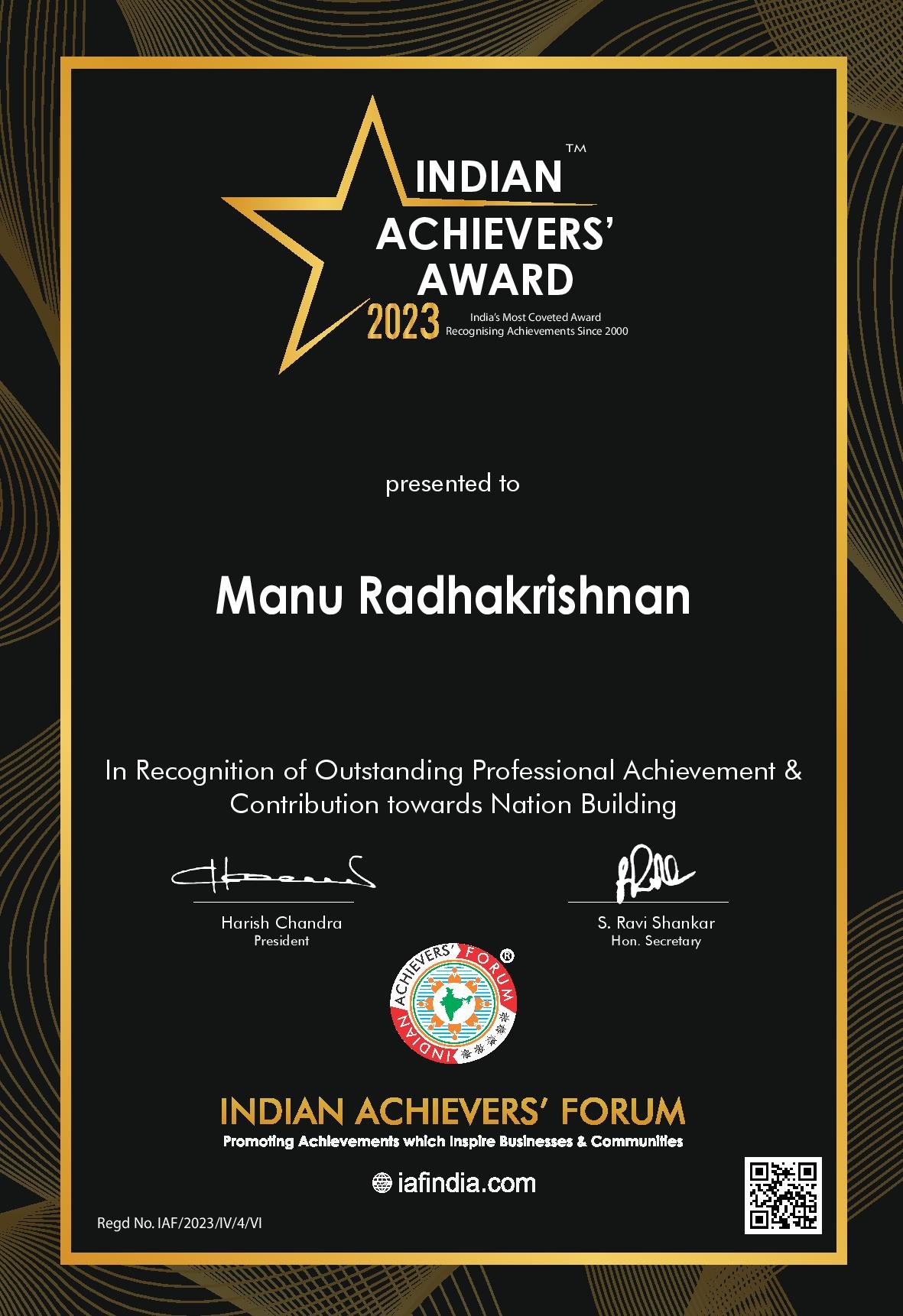 A vision for aspiring professionals
Manu Radhakrishnan is a highly experienced industry professional who has worked in the field of information technology for more than 14 years. Over the course of his career, he has held positions of Quality, Project, and Programme Manager at several of the industry's most prestigious companies, including Accenture, Infosys Limited, and EY. He is a staunch supporter of the ideology that states, "Giving back to the community is what defines each and every one of us." He works as a mentor and adviser for students and freshmen at colleges, finishing schools, and other educational institutions as they begin their academic careers. In addition to that, he participates as a speaker and panellist at a variety of different events.
He has a master's degree in analytics from BITS Pilani and an MBA from Liverpool John Moore University in the United Kingdom. He believes that "learning never exhausts the mind" as said by Leonardo da Vinci. Because of his extensive knowledge of the Agile technique, leadersHum has named him one of the Top 50 Agile Leaders of 2022 and one of the Top 200 Biggest Voices in Leadership in 2023. He has served as the project leader for a number of agile transformations for clients in a variety of industries. In addition to this, as a professional with a Lean Six Sigma Black Belt, he works in partnership with quality management teams within the organisation to improve the flow of process.
On top of having a robust network of more than 23,000 professionals, he is also an influencer and a mentor to other professionals and colleagues who are in a similar line of work. His goal is to share his expertise in project management with others through the delivery of sessions and the instillation of a learning mindset from the beginning of a career. Within the next four years, he plans to instruct two thousand students at various educational institutions and contribute to closing the gap that exists between academic institutions and the business world. He has a vision of a central information hub with easy access that will create chances for aspiring professionals.