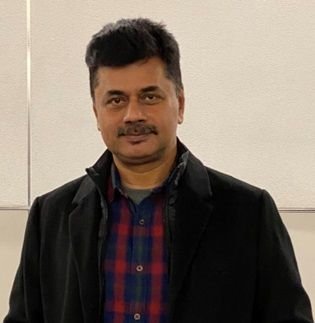 Indian Infrastructure Leader - Mr. Lalit Arora.
Lalit is one of the most renowned names in Indian Infrastructure Industry. Civil Engineer by qualification, Lalit has over three decades of very diversified experience of leading and executing various mid to large size infrastructure EPC projects across India and abroad. His most valuable contribution is very well recognised in the construction industry in all verticals like Highways, Railways, Metro Rail, Airports, Hydropower, Water & Sewerage and Reservoirs. 
Lalit's professional journey started way back in 1987, when he took up his first job as Field Engineer at a Hydro Power Project. Lalit obtained valuable experience of all horizontals e.g. Site Supervision, Quality Control, Land Survey, Quantity Survey, Planning, Contract Administration and Project Management.
Lalit is presently leading a Multinational Infrastructure Company as Director for DMIA Group with special focus on Business Development (Across the Globe) and Contracts (Execution & Administration). Lalit has a vision to take his organisation to highest level of business presence and expertise in India, North America, Middle-east and Southeast Asian countries. Despite global business expansion, Lalit wants to ensure implementation of "Make in India" concept in all infrastructure projects.
Lalit continues  to mentor and inspire many young professionals with his subject knowledge and leadership qualities.