Mr. Lakshmanan Sethu Sankaranarayanan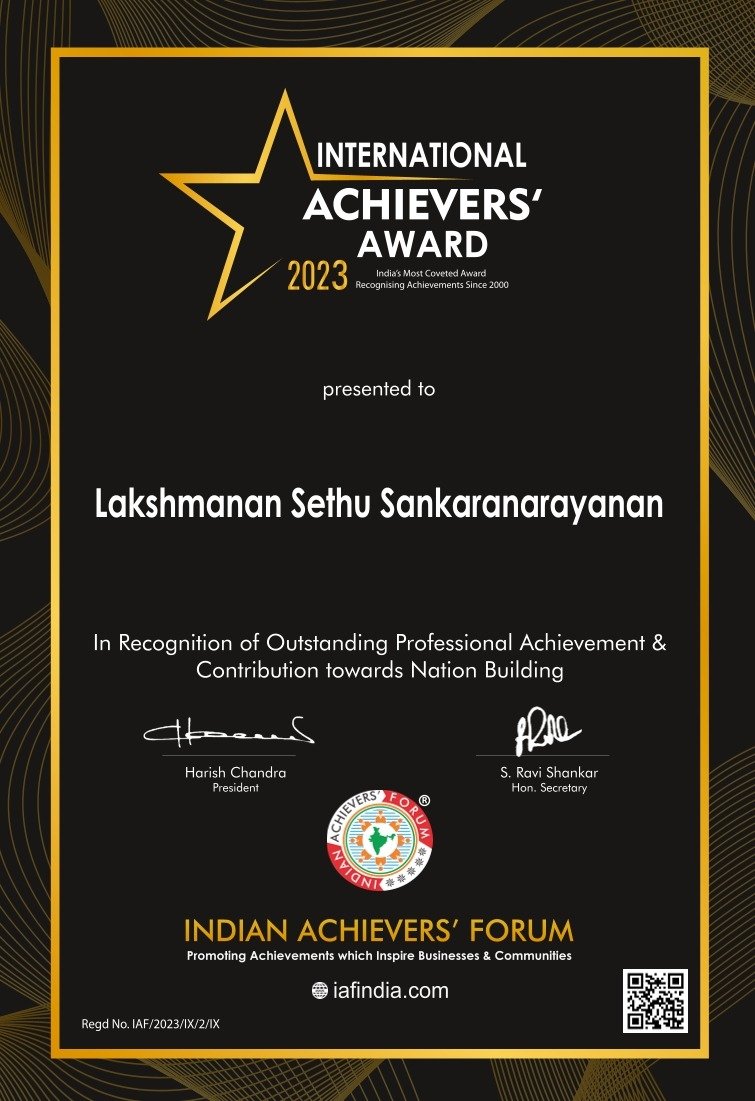 The Future of Cloud, AI, and ML
Lakshmanan Sethu Sankaranarayanan, a seasoned Technical Account Manager at Google, boasts a 17-year robust career in cloud solutions, with a focus on Data, Artificial Intelligence (AI), and Machine Learning (ML). His expertise has significantly impacted technological advancements at notable firms like Google, Providence Health, Cognizant, and Infosys.
In his pivotal role at Google, Lakshmanan guides clients through complex cloud migration challenges, simultaneously helping them harness the potential of Generative and Responsible AI. He excels in crafting tailored Cloud Architectures to meet diverse client needs across cost optimization, scalability, and operational excellence. His strategic insights have fostered collaborations with Fortune-500 companies across the USA, UK, and India.
Lakshmanan holds 36 technical certifications from recognized institutions, embodying his deep-seated technical proficiency. Beyond Google, he serves on the Technical Advisory Board for AI/ML solutions at Packt, and as a Technical Editor for Generative AI books by both Packt and O'Reilly. Recently, Lakshmanan joined the Advisory Boards at the University of Colorado, Colorado Springs, and the University of California, Irvine, Division of Continuing Education, showcasing his dedication to shaping educational curricula in Strategic AI and Customer Experience.
In October 2023, his remarkable contributions were honored with the International Achievers Award by the Indian Achievers Forum, an accolade bestowed upon eminent innovators and exemplary professionals in their domains. Additionally, his affiliations with the Harvard Business Review Council and his peer reviewer roles in esteemed AI journals underline his substantial influence in the tech community. Recognitions such as the Gartner Peer Community Contributor title and three "LinkedIn TopVoice" awards in September 2023 further accentuate his noteworthy contributions in AI, Cloud Computing, and ML domains.
Lakshmanan's expertise is highly sought after, with invitations to author a book and to be a Program Committee Member at the 3rd International Conference on Computing and Machine Intelligence (ICMI 2024). His commitment to the tech community shines through his four Microsoft Most Valuable Player (MVP) awards, and his judging role at the Globee Awards 2023.
Lakshmanan Sethu Sankaranarayanan is more than a tech expert; he's a visionary leading the charge in navigating the rapidly evolving realms of cloud, AI, and ML, continually contributing to the broader tech narrative.