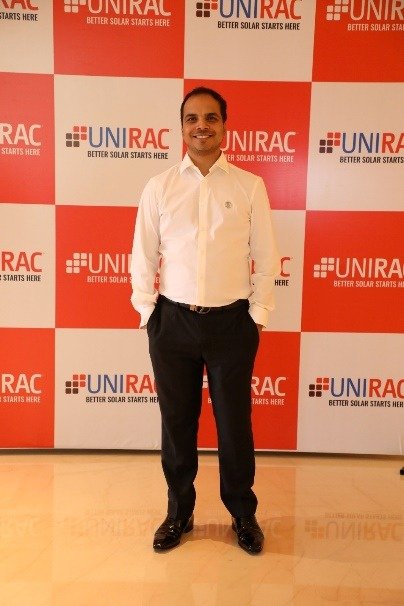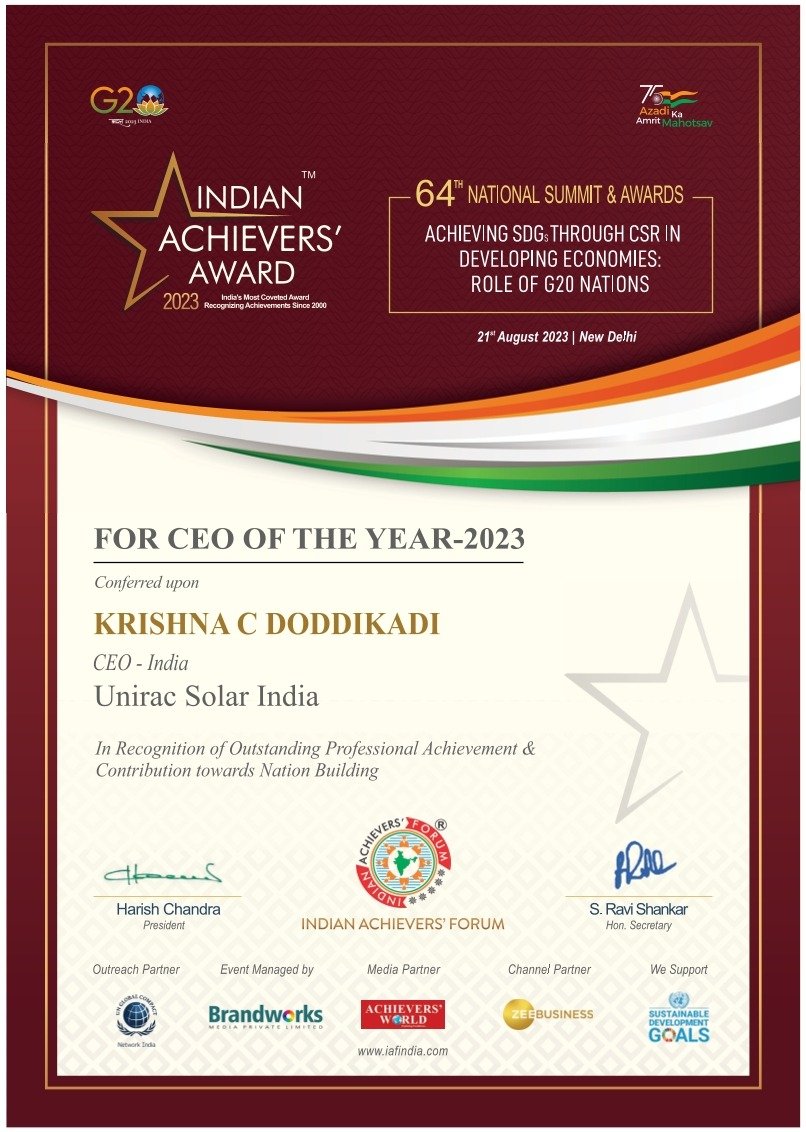 Transforming Unirac Solar India and Fostering a Great Workplace
Krishna Doddikadi, the CEO of Unirac Solar India, has orchestrated a remarkable transformation within the organization, elevating it to new heights of excellence for both employees and clients. Under his visionary leadership, Unirac Solar India has disrupted the Indian solar outsourcing market, leaving an indelible mark on the industry.
At Unirac Solar India, employees take immense pride in being known as Design Engineers, a testament to the profound changes they have witnessed in their lives since joining the company. Krishna Doddikadi's unwavering commitment to the well-being of his team has played a pivotal role in reshaping the company culture.
Unirac Solar India's employees are the driving force behind the brand's remarkable growth, resulting in the organization being recognized as a Great Place to Work for two consecutive years (February 2022-2023 & 2023-2024). This accolade reflects the positive impact of Krishna's leadership on the workplace environment.
Krishna Doddikadi's journey began with a civil engineering degree from the University of New Mexico. He embarked on his career at Unirac during the recession period when renewable energy sources were gaining prominence under the leadership of President Barack Obama. Over his impressive 12+ years of professional experience, Krishna has excelled in various domains, including product development, supply chain management, and leadership.
Krishna's unshakable passion for creating value drove him to reshape the Indian outsourcing market for Unirac Solar. Despite the company's global focus on countries like China, the Philippines, and Indonesia, Krishna made the strategic decision to expand Unirac's presence in India in 2019, a move that has significantly contributed to the company's growth and success.
Described as a true people's person, Krishna draws inspiration from leaders like Evan Dunn, a multifaceted leader with achievements spanning industries such as automobiles, rockets, solar energy, and more. Krishna believes in leading by example and strives to embody this leadership quality in his role every day.
At Unirac, the belief is that "Better Solar Starts Here." With a rich history of providing reliable solar PV racking products, Unirac has completed over 1,500,000 installations, underscoring their expertise in the field. Beyond manufacturing, the company's primary focus is on delivering an exceptional customer experience for their partners. Their commitment extends from assisting in finding customers and selecting the right products to providing engineering support and training.
Unirac Solar India's pledge is to be a One-Stop Shop, to continually strive for an outstanding Customer Experience, and to foster a sense of unity between their team and their partners' teams. Under the leadership of Krishna Doddikadi, Unirac Solar India continues to shine as a beacon of excellence in the solar industry.