Founder and CEO of Magnifact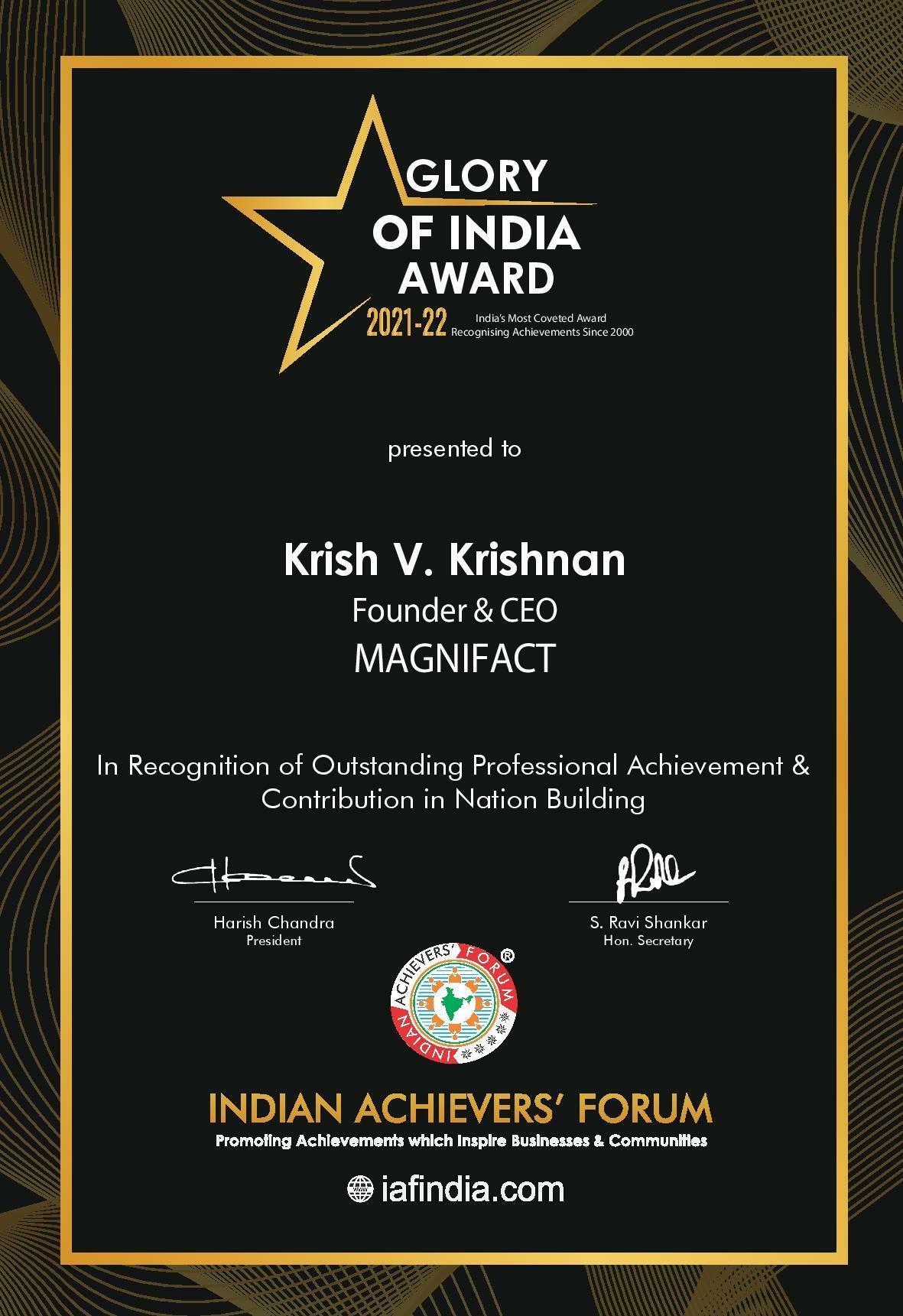 Introducing the multi-faceted Krish V. Krishnan: Tech Entrepreneur, Artist, Writer and Traveler
Krish used his imagination and creativity to solve an insurance agency or agent's need for bringing their information together from several insurance companies into a single, consolidated 360-degree view.  That was the genesis of Magnifact's AgentVizion platform. He now wants to make the platform a 'household' name in the global insurance community.
Krish V. Krishnan's  37-year career has been filled with adventure. After graduating from IIT Powai in 1985, he had always wanted to create something groundbreaking on his own. 
Though he took up a routine systems programmer position in Mumbai, his passion for creativity really found sustenance in his artwork and writing. In the early 90s he was actively contributing to leading Indian and Asian newspapers and magazines, supplementing his writings with his artwork. He held frequent exhibitions of his art in local Mumbai galleries. 
He later held several leadership and Board roles across IT operations in Greece, Philippines, Thailand, UK, South Africa and several other countries. As his world travels expanded driven by his work, he started chronicling his travels to over 80 countries combining that with his artwork.
Matters took a turn after he finished his Harvard Business School Program where he had heard great leaders speak passionately about finding one's true north. 
Encouraged by his wife to get out of his comfort zone, in 2015 he finally decided to something transformative and start a new life – he quit his high-paying job, and launched his  book, "Rambles into Sacred Realms" outlining his  travels to 11 places of peace and power around the world. He launched an insurtech company called Magnifact with the aim of making life easy for insurance agents, agencies and insurance companies. The AgentVizion platform was a much-needed, transformational concept, satisfying an unfulfilled need in the industry.
This was the first-of-its-kind commercially-available offering in the industry. Krish built this platform with a team of 15, and has operated the company for over seven years with no external funding. He received a US Patent in August 2021 underlining the fact that this system is indeed inimitable and one of a kind. In October 2021 he was recognized by the National Association of Independent Life Brokerage Agencies (NAILBA) with the  prestigious ID 20 Innovation award.
"Life is more than a soulless chase for EBITDA and multiples, mindlessly running down values and people along your way" he says. "It is about acknowledging your team and feeling grateful for everyone who supported you in this tough yet exciting journey. It is also about giving back to the ones in need."