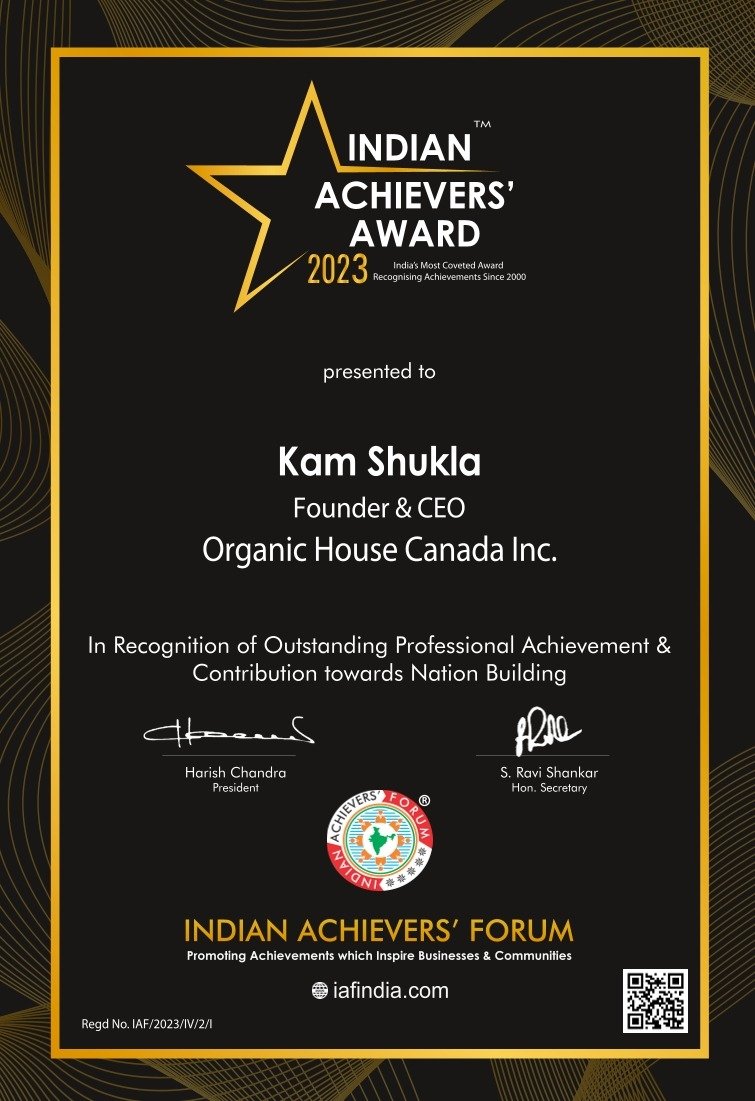 Transforming the Personal Care & Beauty Products Industry with Organic House
Kam Shukla is a notable entrepreneur who has made a significant impact in the Personal Care & Beauty Products sector. As the founder of Organic House, he has propelled the company to a position of leadership in more than 2500 retail stores across Canada, offering an impressive product portfolio comprising over 55 products. Organic House's reach extends to more than 45 cities and holds the distinction of being a category leader in nearly 70% of the stores it operates within. The company serves diverse segments, including Supermarkets, Chain Stores, Pharmacies, Health Stores, Spas, Salons, and various online channels. Its success is underpinned by robust research and development, manufacturing, and distribution capabilities.
Kam Shukla brings a wealth of leadership experience from Fortune 500 companies to his entrepreneurial venture. His previous roles at prominent organizations like Asian Paints, Unilever, and Samsung have provided him with a deep understanding of the North American Retail market, particularly in brand creation. Furthermore, Kam is a published author with two books to his credit, including "Be A Game Changer," and has contributed three research papers to his field. His contributions have earned him multiple awards for market innovations and sales excellence.
In 2023, Kam Shukla's achievements have garnered significant recognition. He was honored as one of the "Top 100 Canadian Professionals" by Top 100 Magazine Inc. Additionally, he received the prestigious "Indian Achiever's Award 2023" from the Indian Achievers Forum, New Delhi. Kam has also been acknowledged by CIO Today as one of the "Top 5 Most Admired CEOs to Watch Out for in 2023."
Kam's academic background is equally impressive, with a Bachelor of Technology from the Indian Institute of Technology, Dhanbad (IIT), and an MBA from the Faculty of Management Studies, Delhi University (FMS Delhi).
About Organic House, the company's presence spans over 2500 stores across Canada, operating in more than 45 cities and offering a diverse range of 55+ products. Organic House caters to various segments, with a strong emphasis on offline channels, including Supermarkets, Chain Stores, Pharmacies, Health Stores, Spas, Salons, Beauty Shops, and Online Channels. Kam Shukla's leadership has been instrumental in driving the company's growth and success in the competitive Personal Care & Beauty Products industry.