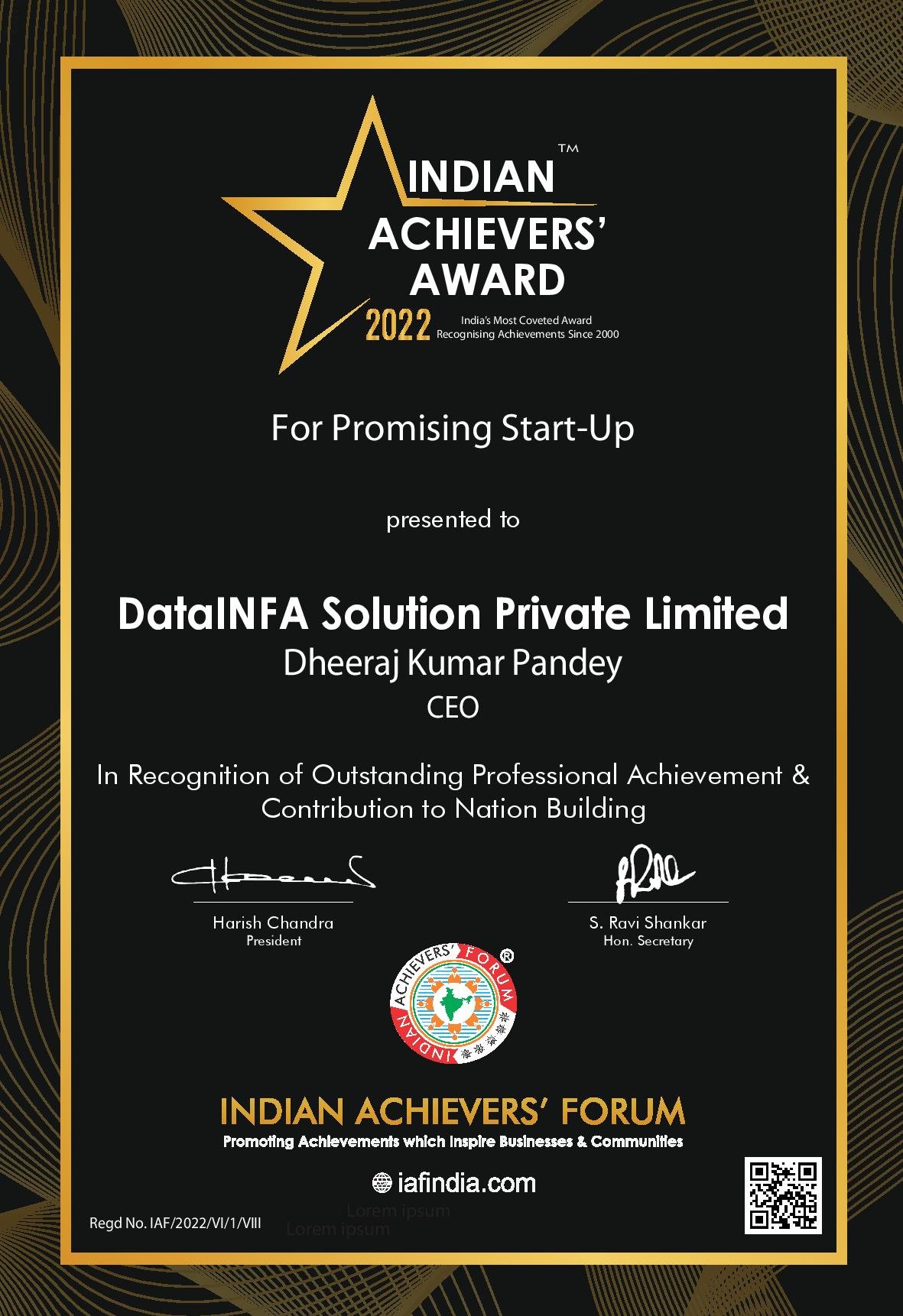 Mr. Dheeraj Kumar Pandey's initiative to empower and generate employment opportunities for IT Professionals in the tier 2-3 cities stands visionary
Mr. Dheeraj Kumar Pandey, CEO & Co-Founder of DataINFA, believes in being Logical, Responsible and Practical. He is on a mission to generate the best in- class opportunities for IT professionals belonging to tier-2 or 3 cities ensuring they work with top MNCs without the compulsion to migrate/ relocate from their city. He strongly believes that rapid urbanization is linked to problems of unemployment and the social adaptation of migrants in their new urban setting & having opportunities within their location would create huge impact.
His adherence and dedication towards his work make himself the best in the crowd. His idea of success is quite different from others. He not only believes in providing quality driven services but also focuses towards generating opportunities in an IT sector, especially in tier -2 & 3 cities. Apart from IT Service, DataINFA, at present is all set to Launch "Smart City" mobile app to bring together citizen & local government body to work for development of city. He strongly believes that the "Smart City" App will bring revolution in India.
After rendering services to some of India's leading IT firm for more than Decade and gaining exposure Internationally, he realized that there is huge potential in resource coming out from small cities and most of them compromise their career as migration to different city is challenging to them due to many factors (personal & professionals). This intrigued him to empower and generate opportunities for IT professionals residing in these small-town cities. This will not only make them self-reliant but also competent for the Global market.
By reviving his own management expertise and experience, he has generated more than 20 jobs and opportunities within 6 months of starting the business & having vision to create more 2000 job opportunity by 2025. Under his leadership, DataINFA has successfully bagged two consecutive award for "Most Promising Startup-22" Award in IT Sector and his vision to connect professionals from tier 2 & 3 cities to the mainstream IT Sector been recognized by many forums & government agencies.