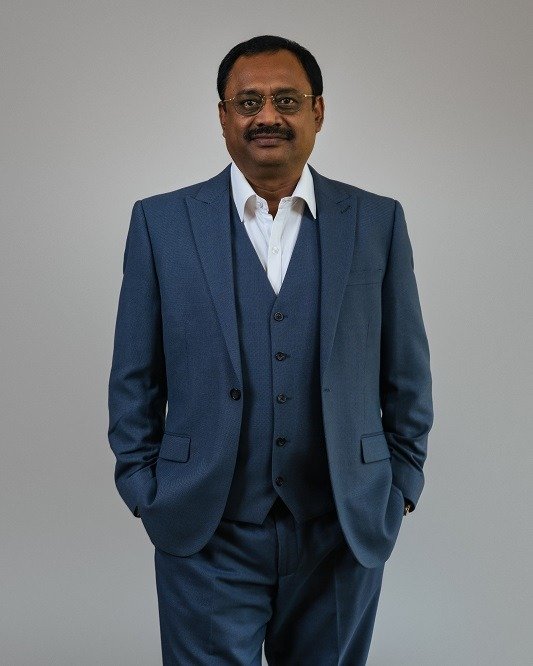 With more than three decades of Corporate Experience, Mr. Devanand Pare's leadership stands unbounded
Mr. Devanand Pare, with more than three decades of experience in Information Technology and Digital Transformation, at present is allied with Sapience Analytics in Pune (India) as a Part of Strategic Leadership, Responsible for Sapience Corporate Affairs, Product Support, and India Operation to achieve Organizations – ARR, Customer Success, and Employee Engagement. Provide NextGen IT Infra – Monitoring, Support & Security, Drive Continuous Improvement through Corporate Goals & KPIs.
In the recent times, he was associated with Rolls-Royce Plc as Head of IT – India and IT Business Partner for International organizations. Prior to this, he was associated with Eaton Corporations as Global Applications Support & Services Head and was responsible to govern internal and vendor-related IT spending. And before joining Eaton, Mr. Pare Served BMC Software for nearly 12 years, and worked in India and USA. He has also had the opportunity to serve as a Scientist at National Informatics Centre, which was the then part of the erstwhile Planning Commission, Govt. of India.
Mr. Pare is a University Rank holder and has a dual Master's Degree. He has also completed Diploma in Strategy Execution from the prestigious Harvard Business School. Two of his articles have been published in CIO Review magazine. He has also received various Laurels & Accolades throughout his professional career including the industry-recognized Information Edge award.
His expertise lies in Setting up CoE (GIC) and provides Effective Leadership, Strategic Thinking & Planning, Building Organizational Capabilities, and Drive to Get Results with Continues Improvement & Innovations. Experience in working under cross-cultural and multi-lingual environments & managed teams across the geographies. He has delivered competitive business advantages across diverse technology platforms that include Business and Manufacturing Applications, Analytics, EDI/EAI, Quality Assurance, and Customer Services Application (ITSM).
He is best known for having a resourceful professional leadership experience that includes determining, monitoring, and reviewing all teams' economics, which includes building capabilities, costs, operational budget planning, forecasting and execution, staffing and resource utilization, and risks management. Actively engaged in building and implementing the right process and standards.