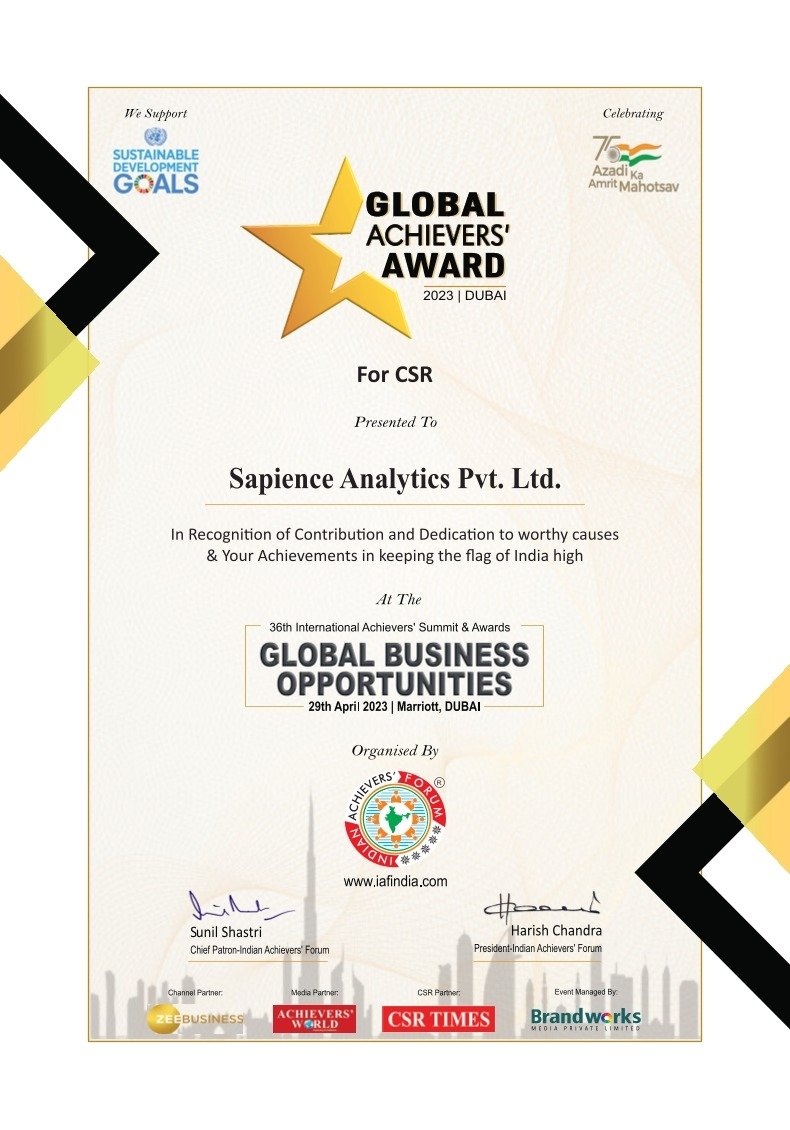 Empowering Girls' Online Education during the Covid-19 Pandemic - Sapience Analytics' Remarkable Initiative
The Covid-19 pandemic brought unprecedented challenges, disrupting lives and education systems worldwide. One glaring issue that emerged was the digital divide, impacting underprivileged girls who lacked access to technology for remote learning. In response to this critical need, Sapience Analytics, a leading provider of workforce data solutions, stepped up as a responsible corporate citizen. This article delves into Sapience Analytics' admirable initiative to bridge the digital gap, providing technology and educational support to underprivileged girls during the pandemic.
Sapience Analytics: Transforming Workforce Data Insights
Before delving into the initiative, it's essential to understand Sapience Analytics and its core mission. Sapience Analytics specializes in delivering automated workforce data collection, data integration, insights, and decision-making through its cutting-edge SaaS platform, Sapience. This platform operates at the speed of the digital age, revealing otherwise unseen resource-level work activities within an organization. Businesses gain the power to comprehend what's genuinely happening across their enterprise. Sapience Analytics' modern business intelligence (BI) and analytics tools enable robust data exploration and interactive visualizations, facilitating substantial operational and financial transformation within a company's human capital expenditure. In essence, Sapience empowers executives and managers to move from guesswork to informed decision-making in today's modern work environment.
The Digital Divide and Education: A Pandemic Challenge
The Covid-19 pandemic brought numerous disruptions, with the closure of regular schools being a significant one. While remote learning emerged as a lifeline for many, it exposed a deep-rooted problem: the digital divide. Underprivileged girls, in particular, faced formidable barriers to accessing online education due to the unavailability of technology.
Sapience Analytics' Noble Initiative
Recognizing the urgency of this issue, Sapience Analytics India stepped in as a socially responsible corporate entity. Committed to making a meaningful impact in the communities it serves, Sapience Analytics embarked on a mission to provide technology solutions and educational support to underprivileged girls affected by the pandemic.