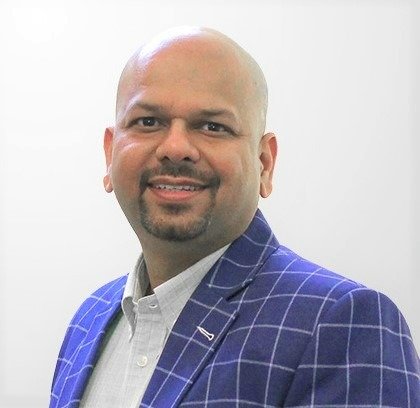 Sharing is caring – moving beyond the 'I' to the 'We'
Just like in the Himalayas where Sherpas are pioneers of the mountains paving the way for climbers, leaders in the corporate world too play a similar role. They set a vision and create the path to success for their team. Just as the Sherpas know the mountain terrain and how to navigate it, leaders know the ins and outs of the business landscape and guide their team to success. Both Sherpas and leaders make the journey easier, safer, and more efficient, ensuring that their team reaches the summit.
Mr Deepak Sharma,  Associate Director, Flipkart Internet Private Limited, considers himself to be that Sherpa, who has led and paved the way for 20+ mid senior and 100+ colleagues, directly or indirectly over the last one and a half decade. This has been the biggest highlight and achievement of his career.
As a seasoned professional with over 15 years of progressive experience in telecom and financial services, he has acquired and honed a unique set of skills that have contributed to his success both as an individual and a leader.
What sets him apart from his peers is his in-depth understanding and knowledge of Ecommerce, Fintech & Payments, B2B, and Telecom instruments, coupled with a passion to creating and building winning teams. His consistent track record of leading teams that go beyond business as usual is a testament to his strength as a leader.
His most recent role as Head of Marketing and Seller Finance for Fintech & Payments Group at Flipkart Internet Private Limited has resulted in significant growth and success. His accomplishments include 10X growth in Cobrand Cards acquisition, 3X growth in Seller Finance business, and 2X growth in platform visibility for Fintech Products, among others. Over the years, he has also delivered exceptional results in his roles at Jana Small Finance Bank, American Express, and Reliance Communications.
He also speaks at forums and events on topics related to his profession. These speaking engagements has allowed him to share his  ideas, insights, and experiences with a wider audience, and has enabled him to contribute to the ongoing discourse and development of the field.
He strongly believes that, "My growth is not a result of what I do as an individual, but a combined effort of what 'We' do as a team. With this as my guiding force, I continue to drive conversations, people, strategies, and growth, making an impact every day".