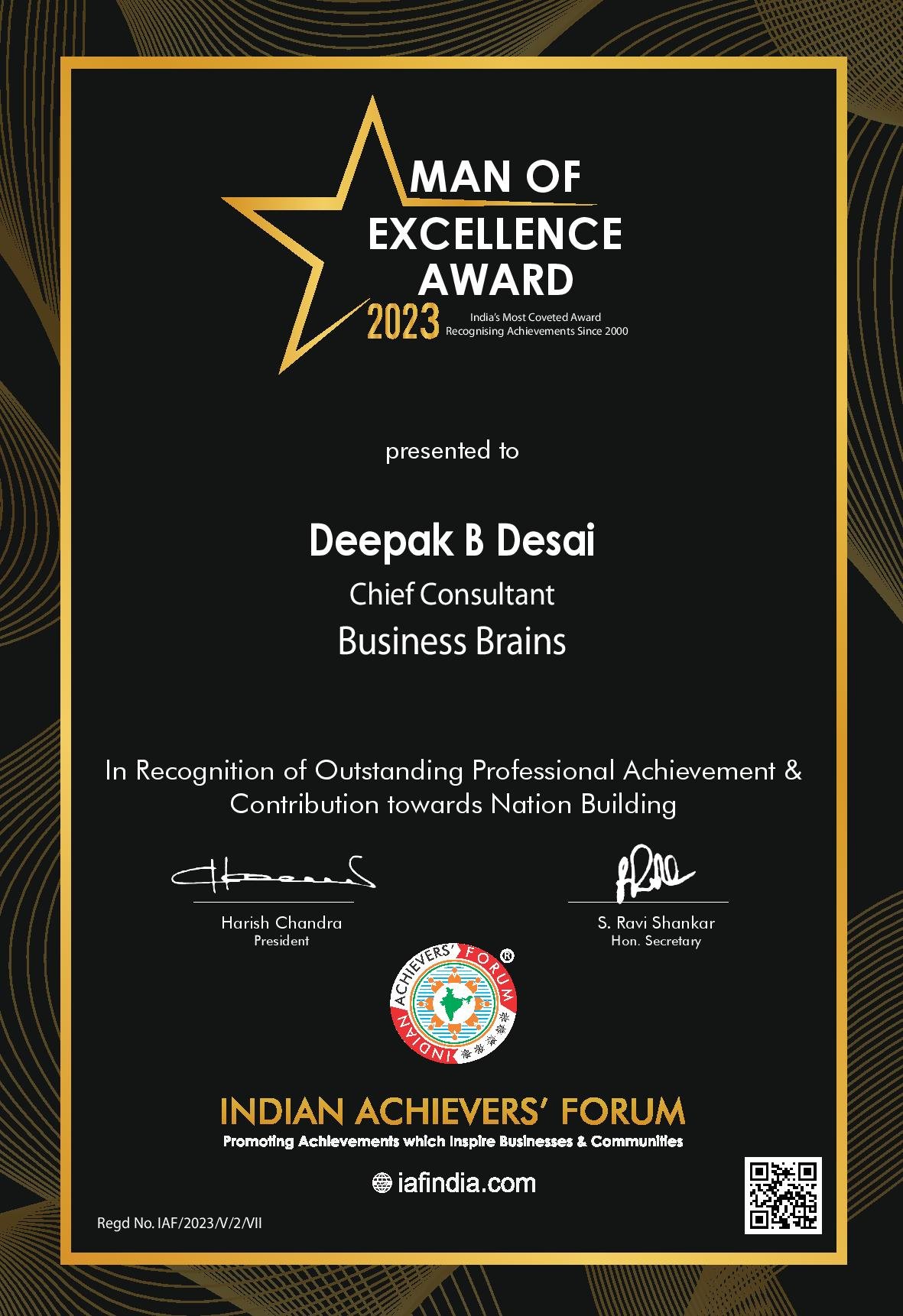 Building an empire from scratch
27 Years back "Business Brains" a consultancy firm was started in Kolhapur with only motivation that the prime challenge to entrepreneur development was that the guidance centers were existing mostly only in tier cities. The firm guided entrepreneurs to crystallize their dreams with lowest investment of Rs. 10,000 to currently handling projects of Rs. 600 crores and have guided 8500 plus entrepreneurs.
With early visualizing the importance of Biofuels in India; the firm with a team of technocrat and associates started helping their client to make right business decisions to enter into biofuel industry. The core competence is to assist clients developing solutions and complete project execution for ethanol projects. Selective preoperative services considering strategic recommendation in support of long-term business viability, justify project continuance along with the core services of preparation of detail techno economic feasibility report; to provide entire turnkey consultancy with technical do's and don'ts- till marketing of product is provided by Business Brains. Company's URL www.ethanolindia.net is a platform for various conferences in the world as media partner. They have successfully commissioned 29 plants and 11 plants are in progress.
Vision
Mr. Desai has a dream to make India fossil fuel free as his motive is to focus on the alternative biofuel business. The growth in ethanol business would be 500 % and worth would be more than 50,000 crores and with the biofuel mission 35 lakh farmers can get the benefit and minimum 8 lakh jobs would be created in rural areas.
Mission
Mr. Desai is a resource contributor to various prominent ethanol associations in the world. Their association is strong and lasting in US, Brazil, Australia, and Thailand. His experience in Brazil created this vision for India and was also personally acknowledge by late Hon. President Dr. Abdul Kalam.
India is on going energy transformation towards sustainable energy mix and blending ethanol in petrol and further in diesel would play a vital role in its goal to achieve Net zero emission. India is 85% dependent on crude and is paying heavy price on net import bills. On the other hand India is prominently a rural and agrarian society and 72% of population resides in 6.45 lakh villages in India. If we need to flourish our country you need to increase the demographic dividend of India; by providing jobs to those in 2 tier and 3 tier cities. This would balance the population shift to big cities.
In 2003, Business Brains initiated ethanol manufacturing in India and is now proud that more than 15% of countries ethanol blending is from their support. The already commissioned 15 plants are now saving 9.90 lakh tones of CO2 emissions and subsequently 2.75 lakh tones of Greenhouse gas emissions are lowered. So, the motto from 'Farm to Fuel' will create a win-win situation to save net import bill and increase the income of farmers. This concept would definitely go a long way which would make farmers 'Annadata se Urjadata' and is in line with the vision of our Hon. PM Mr. Narendra Modi- "Economy and ecology can go hand in hand to thrive together".