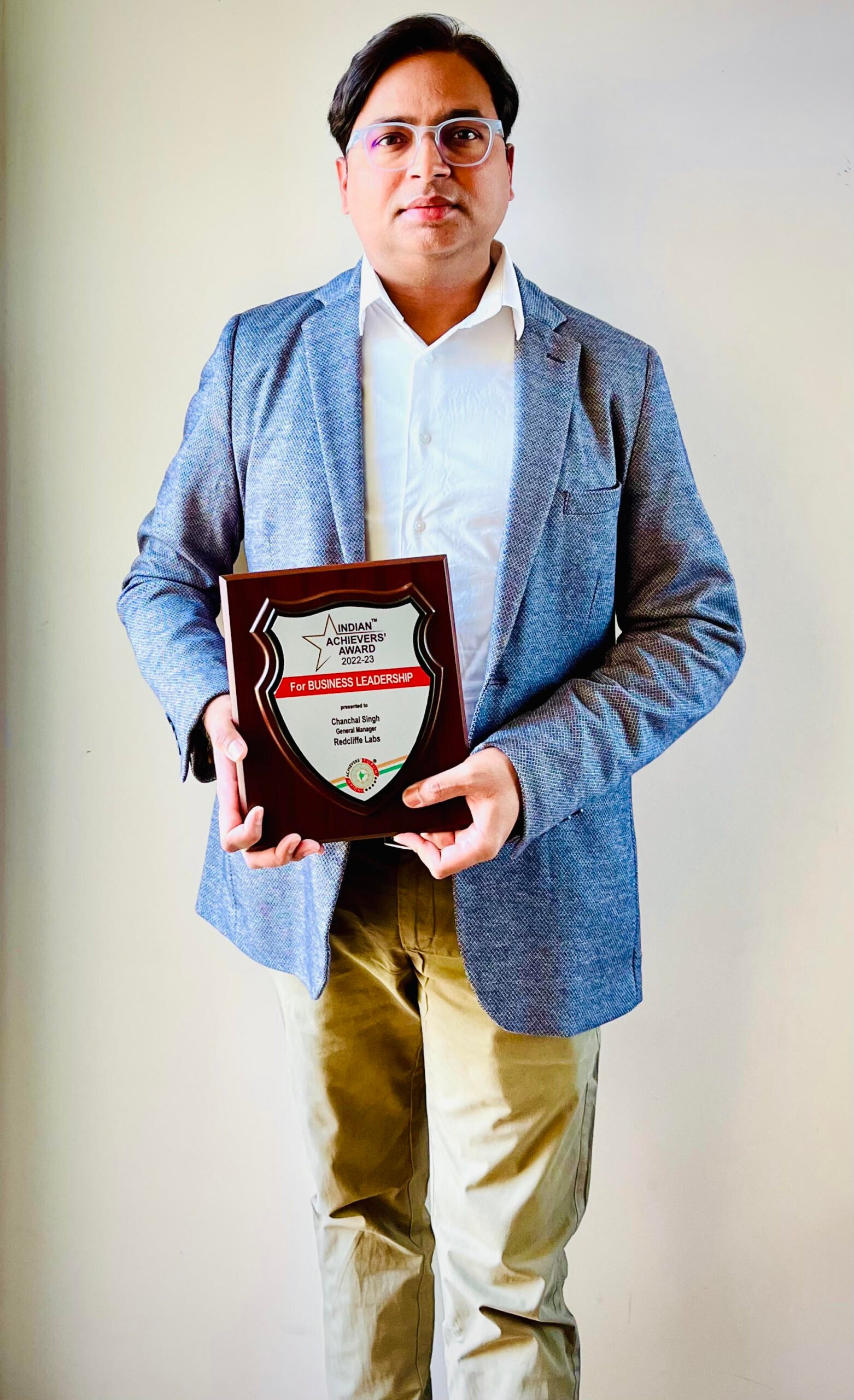 Mr. Chanchal Singh's impeccable professional journey
Chanchal Singh is an accomplished leader in the healthcare and diagnostics industry, with over 14 years of experience in the field. Currently, he holds the position of General Manager at Redcliffe Labs, a leading healthcare company based in India.Throughout his career, Chanchal has developed a reputation for his exceptional management skills and expertise in the healthcare industry. He is known for his ability to create and implement innovative strategies that drive business growth, while also prioritizing patient care and safety.
Chanchal's career began in 2010 post his MBA completion, when he started working in healthcare/diagnostics company. Over the years, he worked his way up the ranks, taking on increasingly senior leadership roles in PnL management, sales & marketing, product development, and operations. He has also worked with several other reputed healthcare organizations, such as SRL Diagnostics as Cluster Head, Eurofins Clinical Diagnostics as Deputy Director- Sales & Operations, Neuberg Diagnostics as General Manager. 
In his current role at Redcliffe Labs, Chanchal is responsible for overseeing the company's sales, marketing & operations, as well as developing and implementing strategies to drive growth and profitability in southern part. He is known for his hands-on approach to management, and is deeply involved in all aspects of the business, from research and development to sales and marketing.
Chanchal's leadership has been instrumental in Redcliffe Labs' success in the southern business unit diagnostics industry. The company has expanded its product offerings, invested in new technologies, and entered new markets. He is also a strong advocate for patient care, and has implemented several initiatives to improve the quality and safety of the company's products and services.
One of Chanchal's key strengths is his ability to build strong relationships with stakeholders. He is known for his exceptional communication skills and his ability to work collaboratively with colleagues, partners, and customers. He has also been recognized for his ability to inspire and motivate his team, and for his commitment to developing the skills and talents of those he works with.
Chanchal is a highly educated professional with a Master's degree in Business Administration. He has also completed several professional development programs, MDP's- Management development programs including a certificate in Gallup Strength Based Leadership Program. He is a member of several professional organizations, including the Healthcare Executive Management Association.
In addition to his work in the healthcare industry, Chanchal is also an active philanthropist, supporting several charitable organizations that focus on healthcare. He is a strong believer in giving back to the community and is passionate about making a positive impact on the world.
Overall, Chanchal Singh is a highly respected and accomplished leader in the healthcare and diagnostics industry. His expertise, passion, and commitment to patient care have made him a valuable asset to every organization he has worked with. As he continues to lead Redcliffe Labs to new heights, he is sure to remain a driving force in the healthcare industry for years to come.