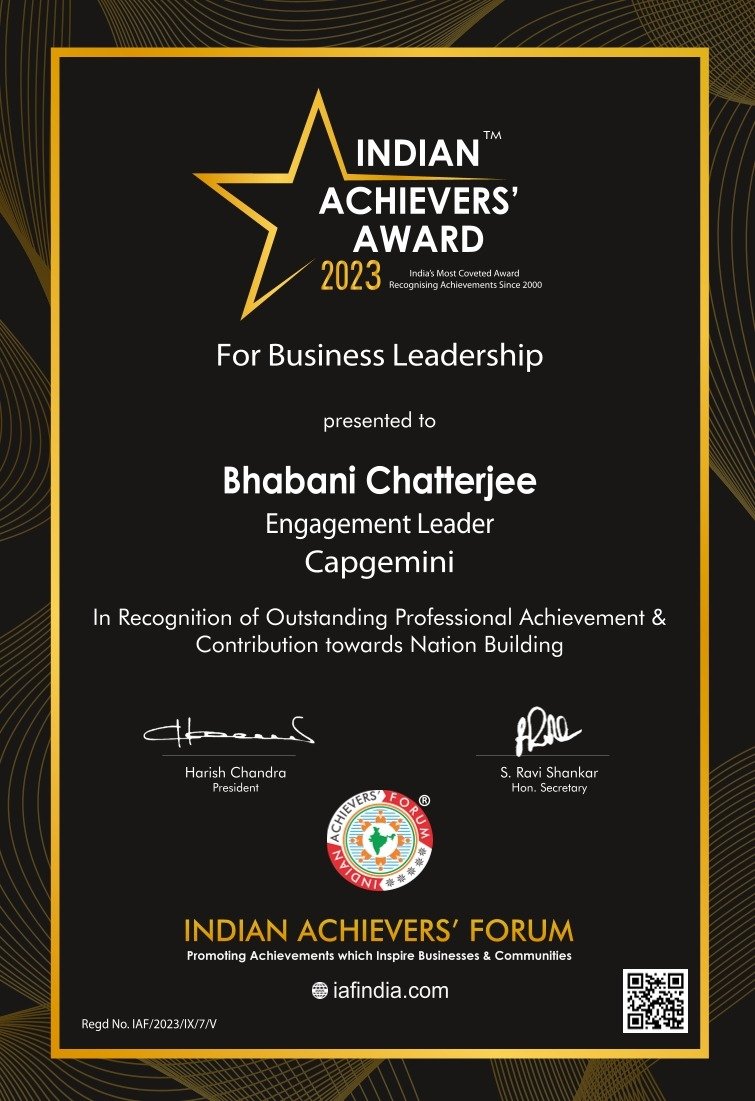 Driving Cybersecurity and Cloud Transformation Excellence in Fortune 100 Companies.
In an era defined by digital disruption and data-driven transformations, Mr. Bhabani stands as an unyielding leader, making waves in the realms of Cybersecurity, Cloud, and Digital Transformations. He has completed his education from IIM Lucknow and IIT Guwahati and with over 15 years of pioneering work, currently he is playing a pivotal role in shaping the strategic direction of Fortune 100 companies, ensuring not only their security but also their success in the digital age.
As an industry visionary, Mr. Bhabani has consistently been a trailblazer in Cybersecurity. His influence and expertise have been instrumental in helping organizations navigate the intricate web of cyber threats and vulnerabilities. Their strategic insights and innovative approaches to cybersecurity have paved the way for resilient, future-ready businesses. Through his leadership, a proactive cybersecurity approach was adopted, focusing on threat intelligence, incident response, and employee training. Mr. Bhabani's vision of a security-conscious workforce became a reality, leading to a significant reduction in security incidents and a bolstered reputation for data protection.
The digital transformation journey has been accelerated by Mr. Bhabani's expertise in cloud technology. With a deep understanding of cloud platforms, he has facilitated Fortune 100 companies in achieving operational agility, cost-efficiency, and global reach. His strategic influence has helped organizations seamlessly transition to the cloud while ensuring data security and regulatory compliance.
One of the most remarkable success stories in Mr. Bhabani's career involved a renowned legacy enterprise grappling with technology stagnation. By spearheading a transformative cloud adoption initiative, he revitalized the company's IT infrastructure, enabling it to innovate at a pace previously thought impossible. Under Mr. Bhabani' guidance, the company embraced cloud-native development, achieving unparalleled speed and efficiency. The transition not only modernized the organization's operations but also set the stage for new digital products and services, ultimately redefining its market presence.
With a reputation as a trusted advisor, Mr. Bhabani Chatterjee has consistently guided some of the world's most renowned companies. Their ability to align technology strategies with overarching business goals has been instrumental in fostering business growth, innovation, and competitiveness.
In the digital age, where companies face the dual challenge of security and transformation, Mr. Bhabani represents a guiding light. His journey, marked by relentless dedication, innovation, and visionary leadership, has indelibly impacted the worlds of Cybersecurity, Cloud, and Digital Transformations.
As we move forward into a future driven by digital technology, Mr. Bhabani remains a source of inspiration, setting the course for the industry and leaving an enduring mark on the cybersecurity and digital transformation landscape.