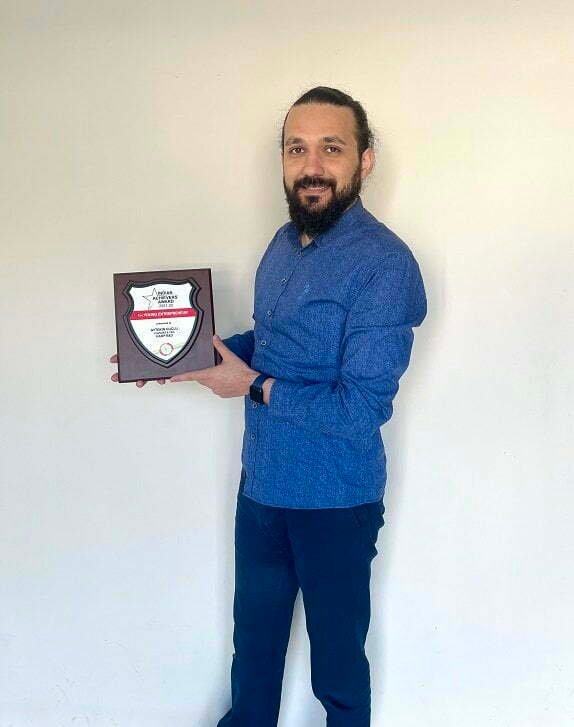 Mr. Aytekin Guclu's quality of combining Engineering and Management skills sets a benchmark to the upcoming generations
Mr. Aytekin is best known for his belief in 'philosophy based on protection, not attack'. So far, he has signed many proprietary designs in the drone company he founded. He has had prior experience, working as a designer, manufacturer and test pilot in many drone projects that were produced in his country. Having said that Mr. Aytekin took part in various robotic projects, they are effective on today's changing war tactics. He has also provided consultancy to many projects and companies.
The designs Mr. Aytekin Guclu brought to life has increased the tactical superiority of the armies. Their products have saved many lives. He works with the goal of making Defence products more accessible to all armies. He advocates the equality of all humanity.
Mr. Aytekin used his designs to produce protection systems. He designed one of the world's first anti-drone weapons with a unique perspective wherein there are records of the systems preventing many terrorist attacks. Articles were written about him by many professional people regarding the same; including the Indian general Lt. General P.C. Katoch (Retd) Former Director-General of Information Systems, Indian Army.
Mr. Aytekin is one of the few people who combines engineering skills with management skills. He believes the key to success is a strong belief and hard work. And following the same principles, most of the time he works 16 hours a day. With the experience, he founded and managed many companies. He is currently serving as the CEO at X Mechatronics. He believes that one of the most important issues that will contribute to Humanity is Research and Development activities, and that the organization works for this with their whole being.