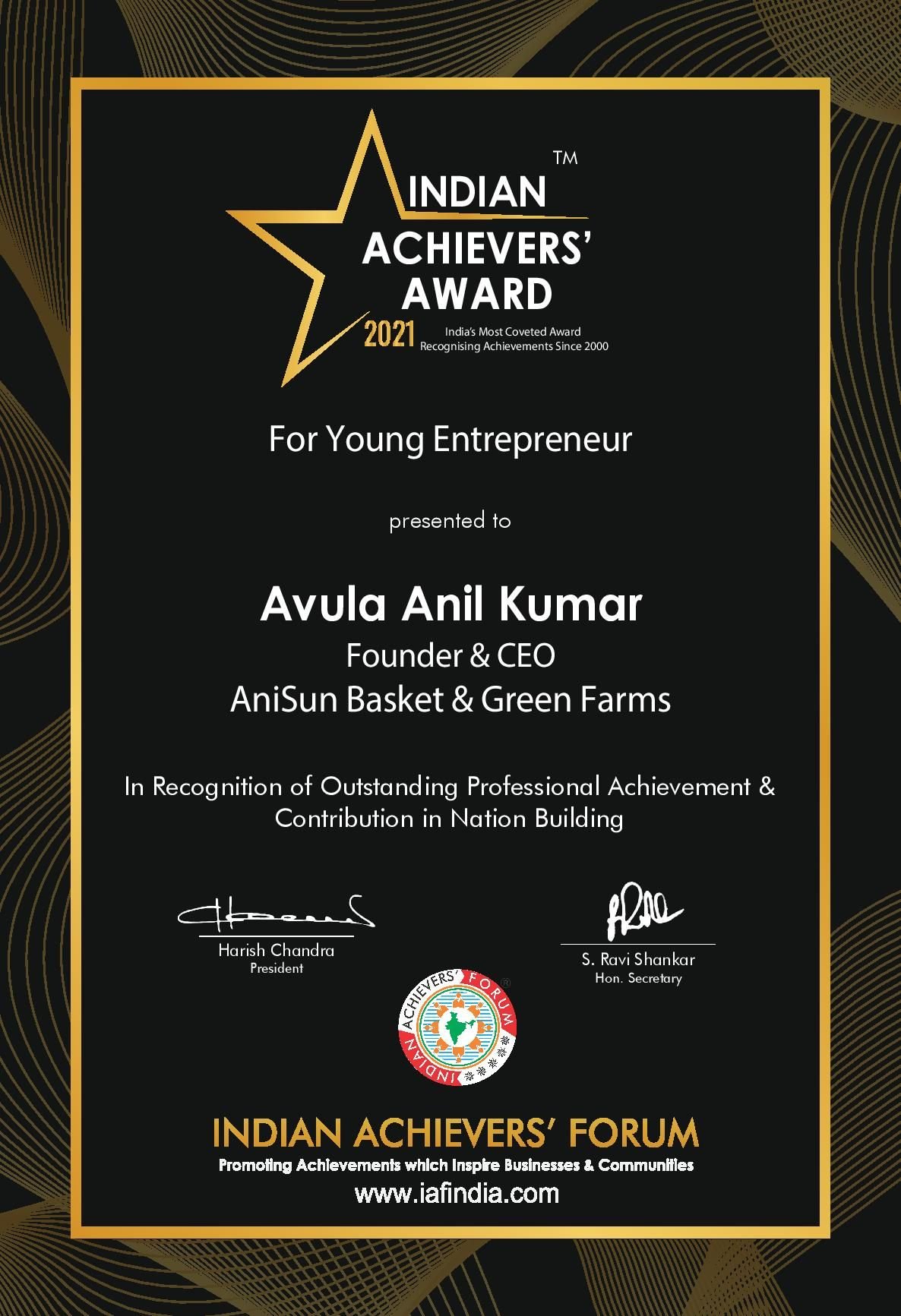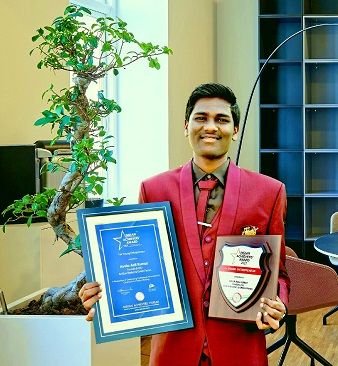 Mega Icon of Tomorrow India Anil Avula , His Story is Nothing Short of Remarkable!
Avula Anil Kumar is an India's Youngest Entreprenuer, Programmer, Innovator, Environmentalist and Philanthropist, Founder & CEO of AniSun Companies i.e AniSun Basket & AniSun Green Farms; the upcoming premier Q-Commerce Software Tech & Eco Friendly Organic Farming companies in the world.
Avula Anil Kumar is one of the most prominant individuals, who was born in OWK, Andhra Pradesh – INDIA, on 12th August 1999. He was one of the two children of his parents, who were economically poor. He was born and brought up in a Christian family. His father (Late) was an employee  decided to quit and do farming and his mother was a government contract teacher.  Avula is one of the most inspiring figures to present generation, he has had a life packed with achievements.
Right from start, Anil Avula was a very special guy who was born genius. Anil, as a child, exhibited entrepreneural traits. He was one of those rare kids in school that knew exactly what he wanted to do in his life very early on. So, as early class 9th and 10th he knew exactly what his life would be that he decided not to work under any that most of the people do instead decided to create jobs and run his own venture. He studied in a government school from class sixth to Tenth at ZPHS(Boys) Owk. Later he got a seat into IIIT RK VALLEY a prestigious reputed university in Andhra Pradesh. He is a Computer Science student at this university.
He is one of the Founding Members at WomenTech Netwotk, USA – California based headquarted company. He started his career at WomenTech Network as a Global Ambassador then Influencer and then promoted into Country Leader for INDIA. Within very short span of time he played an vital role in helping to unite 100000 women in tech, miniroties, and allies to drive change with purpose and part of women empowerment through WomenTech Network mission.
Avula Anil Kumar was a true champion and a legendary entrepreneur is THE FACE OF MODERN Indian era. Avula's geninue heritage is a "good example for Young Entrepreneurs" . AniSun companies in Inida has effectively set up the way towards the advancement of Modern India. Anil consistently accepts " Interest in greatness is Investment in Future" he was  energetic about Business and Entrepreneurship since his teenage. His vision on future India is brilliant, he is going to degitalize the retail system that AniSun Basket is giving accessbility to merchants to sell their products online and engage with more customers. Customers can buy their products from their favorate stores nearby affordably available in AniSun App. This is a sustainable business model that is going to make a revolution – The Unicorn Company.
Anil Avula is a simple man with high focus determination and passion towards his work. He believes that managing all like family, education, friends, spiritual life, professional life etc is more important to be a good fitted human. He follows practical experiance rather than theortical knowledge. He is a ture inspiration story for every Indian who wants to achieve something great in his/her life. His unique thinking and ability to solve the problems made him the youngest entrepreneur in India. He will consistently remain the top business tutor and the symbol of each Young
Entrepreneur in India who tries to copy his abilities and set up a name for him in the new business world.