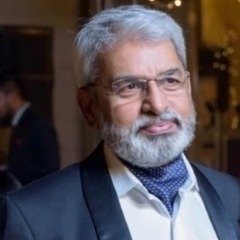 A Legacy of Innovation Spanning 36 Years
Arvind, an esteemed alumnus of Punjab Engineering College, Chandigarh, has etched an illustrious career in the agriculture sector, showcasing a remarkable 36-year journey marked by innovation and transformative contributions.
Force Motors Stint (Aug'18 – Jan'23): Pioneering Progress
As the Business Head at Force Motors, Arvind orchestrated operational excellence, market analysis, and forward-thinking strategies. His imprint on the industry includes the introduction of the game-changing 'Sanman' series of tractors and the revolutionary '4wd Orchard' tractor tailored for horticulture crops.
Noteworthy Accolades: Flame Leadership Award and Beyond
Arvind's exceptional contributions earned him the prestigious "Flame Leadership Award-2019" from the Rural Marketing Association of India, a testament to his innovative rural marketing initiatives that reshaped the industry landscape.
Mahindra & Mahindra Epoch (2015-2018): Transformative Initiatives
In his role as VP-Business Expansion, Arvind introduced 'Trringo,' an innovative online farm equipment rental platform. This visionary project not only enhanced mechanization access for small farmers but also garnered accolades such as the IDC Digital Disruptor Award, recognition from ASSOCHAM, Best Startup Company, SABRE, and the coveted Porter's Prize award.
LEMKEN Leadership: Infusing German Precision in Indian Agriculture
As the Managing Director & CEO of LEMKEN, a renowned German Agriculture Implement Company, Arvind led the charge in introducing cutting-edge technological implements to India. His commitment to building relationships at all levels was instrumental in securing advantageous deals.
Meratractor: Nurturing Innovation Today
Currently, Arvind directs his wealth of knowledge towards advising and leading the strategic direction of the groundbreaking agriculture startup, "Meratractor." Together, they are crafting a 'Phygital Farm Mechanization Ecosystem,' aiming to uplift the 86% of small and marginal farmers who form the foundation of the agricultural pyramid.
A Multifaceted Persona: Beyond the Boardroom
Beyond his professional achievements, Arvind is a passionate traveler and culinary enthusiast, adding vibrant facets to his dynamic persona. His journey stands not just as a testament to his professional prowess but also as an inspiration for those aspiring to revolutionize the agricultural landscape.