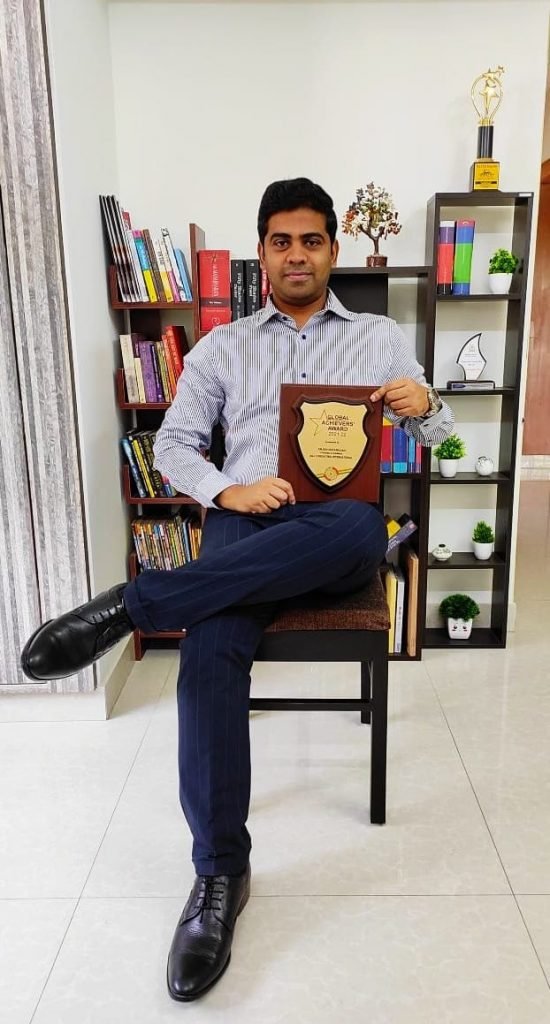 Mr. Arjun Natarajan's creation of a wonderful 'One Stop Service' to solve business and investment risks
Mr. Arjun Natarajan, with a solid background in Management Consulting and Investment, is a visionary who recognized opportunities of immense potential and growth between two large Asian Nations, i.e., China and India. While travelling to both countries, he understood that the two nations who share a land border have huge information asymmetry and lack of understanding, especially in the business ecosystem. He thus wanted to create a 'One-Stop Service' to solve various business and investment risks caused by information asymmetry and make bilateral interactions mainstream. He currently works on bridging the business gap between China and India.
Mr. Natarajan, an MBA in Global Entrepreneurship and Innovation from Emlyon Business School, France, Management and Global Leadership Education from London School of Economics, UK, and Bachelors of Mechatronics Engineering from Anna University, India, founded his brainchild venture, A&J Consulting International, with an aim to create a business ecosystem between these two nations that provides opportunities for cross-border businesses to expand, understand and enter new markets, find suitable business partnerships and develop long-lasting business relations. With this vision in mind, A&J Consulting International was incorporated in Hangzhou, China, in June 2019. In August 2020, its independent entity was incorporated in India as part of the firm's initial vision. Today, his firm has 3 offices in China, 1 office in India, and multiple partner offices across the globe in 5+ countries and 10+ cities.
He believes that the learning curve continues beyond education, and learning from books is one thing but learning from others is just as crucial to one's future entrepreneurial success. He firmly believes that the need to get out of your comfort zone is the beginning process of anyone's entrepreneurial journey.
A&J works on the BBC model – Business Beyond Consulting model where they provide value for the clientele, identify opportunities to scale up and deal with crises management and be with them till the exit of the company. This also results in partnering with some clients' projects as well. The firm has earned various recognitions over the years. A&J had been special invitees to the Huzhou International FDI Summit. A&J was invited for an official visit to ZASC – Zhejiang Africa Service Centre to explore and increase the business lines in Africa. The firm has been featured on many American, Indian, Chinese, and Italian news and media channels. Recently, in December 2021, the firm's founder, Arjun Natarajan, was awarded the title 'Consultant of the Year 2021' by 'The CEO Magazine.'