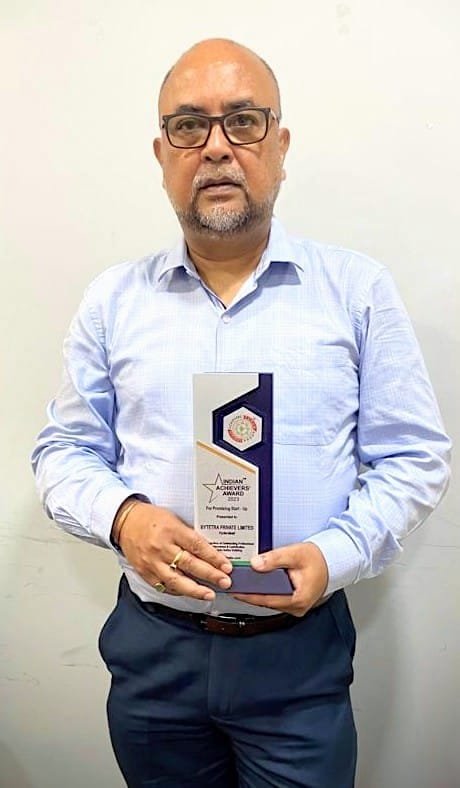 Safeguarding Digital Frontiers with Innovative Cybersecurity Solutions
Founded in 2022, Bytetra Pvt. Ltd. is a cybersecurity start-up at the forefront of helping our customers defend against evolving digital threats. We've quickly gained recognition as a trusted advisor in the digital security space.
Mission: At Bytetra, our mission is clear: We Protect What Matters, Always a Byte Ahead. We empower clients with holistic security solutions, merging cutting-edge technologies, and committed service.
Core Values:
Innovation: We are pushing cybersecurity boundaries, and forging new methods against emerging threats.
Integrity: We uphold the highest ethical standards, fostering transparency and trust.
Customer-Centric: Clients are paramount, and we tailor solution offerings to exceed expectations.
Collaboration: Collective expertise is paramount; we nurture teamwork with partners and customers.
Adaptability: We intend to stay agile and one step ahead of threats in the dynamic cybersecurity landscape.
Key Offerings:
Threat Detection and Response: AI-driven systems neutralize threats in real time.
Managed Security Services: Our expert team oversees and manages clients' security operations, providing round-the-clock protection and peace of mind.
Data Protection: Comprehensive encryption and backup solutions safeguard sensitive information.
Digital Trust Assurance: Bytetra helps build and maintain digital trust, ensuring the integrity and reliability of digital ecosystems.
Vulnerability Management Services: Our Vulnerability Management Services help to accurately detect, classify, investigate, and fix vulnerabilities.
Security Consulting: Tailored assessments and recommendations strengthen cybersecurity.
Incident Response: Swiftly mitigating and recovering from incidents.
Bytetra continues to evolve in the battle against cyber threats, ensuring a safer digital world. Our commitment to innovation, integrity, and client focus makes us a trusted partner, not just a cybersecurity company.
In a world threatened by cyberattacks, Bytetra positions itself as the custodian of modern digital ecosystems for customers, providing the vital shield they need.