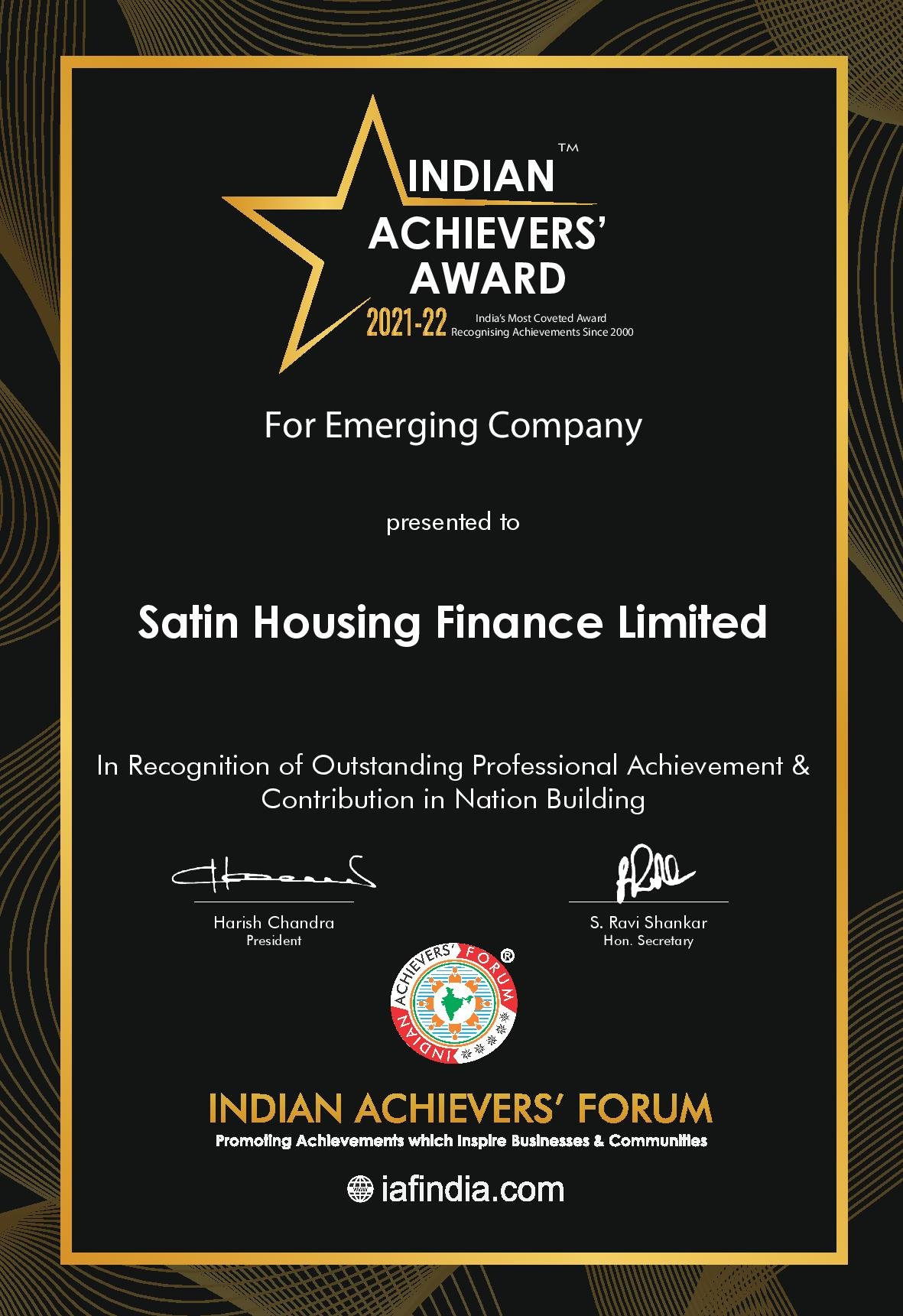 Right Combination Of Ambience, Altruism And Ambition
"Nothing is more important than a Family and Home. "Home is where the heart of mankind lies." With this vision, Mr. Amit Sharma, MD & CEO of Satin Housing Finance Limited, remain steadfast in fulfilling the unmet housing needs of millions of Indians, and are positive about the intrinsic demand for housing in the long run.
Mr. Sharma has overall 21 years of rich experience in BFSI Sector both in domestic and International markets and has held key positions in large corporate houses. He is a qualified Company Secretary from the Institute of Company Secretaries of India and holds dual bachelor's degree of LL.B. and B. Com (Hons.) from Delhi University. He also completed a certification course in DIFC, Dubai.
Under his leadership, Satin Housing Finance has received various excellence awards like Indian Achievers' Award for Emerging Company, 2021-22, BFSI Excellence Award 2022, Rising Star – Housing Finance Company of the Year award and Financial Inclusion Leader of the Year-NBFC by Qunatic India.
Mr. Sharma truly believes that there are many important things that have to be preserved and strengthened but for him, business is not only about profit of shareholders its creating value for all stakeholders like employees, customer, lenders and entire ecosystem. He firmly believe that we don't build business, we build people and people build business. One of the most critical is creating the value for all stakeholders and good governance. Good governance has always been the hallmark for the company. So stakeholder's value and good governance are solid base of running & sustaining any good business. Mr. Sharma truly believes in all the above hallmarks for any successful business.
 He also believes that with the right combination of ambience, altruism and ambition, great deeds can be achieved.