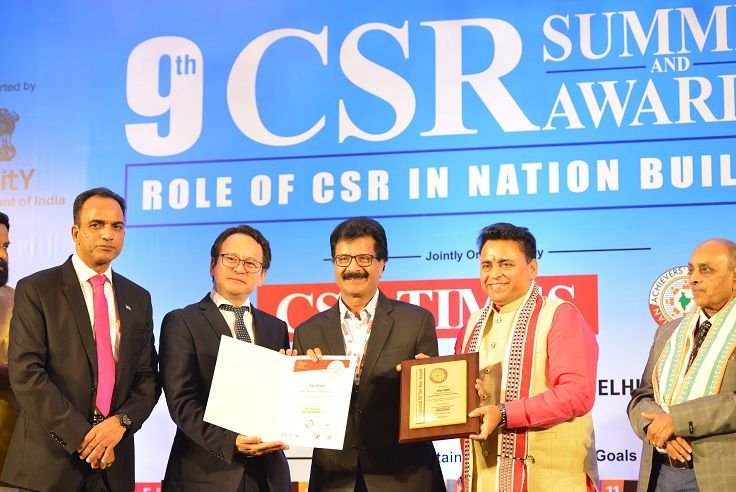 Mr. Ajay Gupta's impeccable professional journey
With a Masters in Engineering with specialization in Industrial Production from BITS Pilani and Graduate Degree in Chemical Engineering from Panjab University, Chandigarh, Mr. Ajay Gupta began his career in Aditya Birla Group as a Graduate Engineer Trainee at Nagda (MP). Besides the above-mentioned qualifications, he has also completed his Diploma in PM&IR and Ph.D. in Marketing from AMITY University.
While working with the Aditya Birla Group, by the end of the year 1987, he grew to the position of Assistant Vice President (Technical). He moved to PT-Indo Bharat Rayon, Indonesia as Vice President (Technical) in year 2006 and was holding position of Joint President (Technical & IR/HR) when he opted to move out of group in Sep-2013. After serving in "IndoRama Polyesters (Nagpur)" & "APRIL Group (Indonesia)" for two years each, he has begun his second inning with the Aditya Birla Group as Senior President & Unit Head of Grasim Industries Ltd., Units – Harihar Polyfibers & Grasilene Division from Nov-2017. At APRIL Group, he was instrumental in designing / ordering the Biggest VSF line in VSF industries.
Mr. Gupta is a Visionary leader with 30 + years of high calibre experience in Textile & Chemical Industry. With a proven mettle of managing large organization and delivering significant CAGR in top & bottom lines, he is also well versed in leading professional teams and looking after manufacturing, finance, business development, marketing projects, human resources, supply chain and CSR. A strong team player, natural motivator and self-starter to derive and foster the team spirit. His passion includes, meeting people from all walks of life and learn; in order to improve continuously in whichever field, we are.
He is an avid reader and enjoys reading inspirational management books and autobiography of successful leaders. He draws inspirations from personalities belong to different fields e.g., Rajesh Khanna, Brian Lara, Roger Federer & Ratan Tata. He is well versed with the working of all the functions and is responsible for Profit & Loss of the unit. He is passionate on social project & he gets involved in the CSR projects. He continuously focusses on finding new ways to help & support communities. 
Mr. Ajay Gupta led the company's efforts during Covid time & worked closely with government authorities and this was well appreciated by the Chief Minister of Government of Karnataka and other dignitaries.