Co-Founder and CMO of Campus Sutra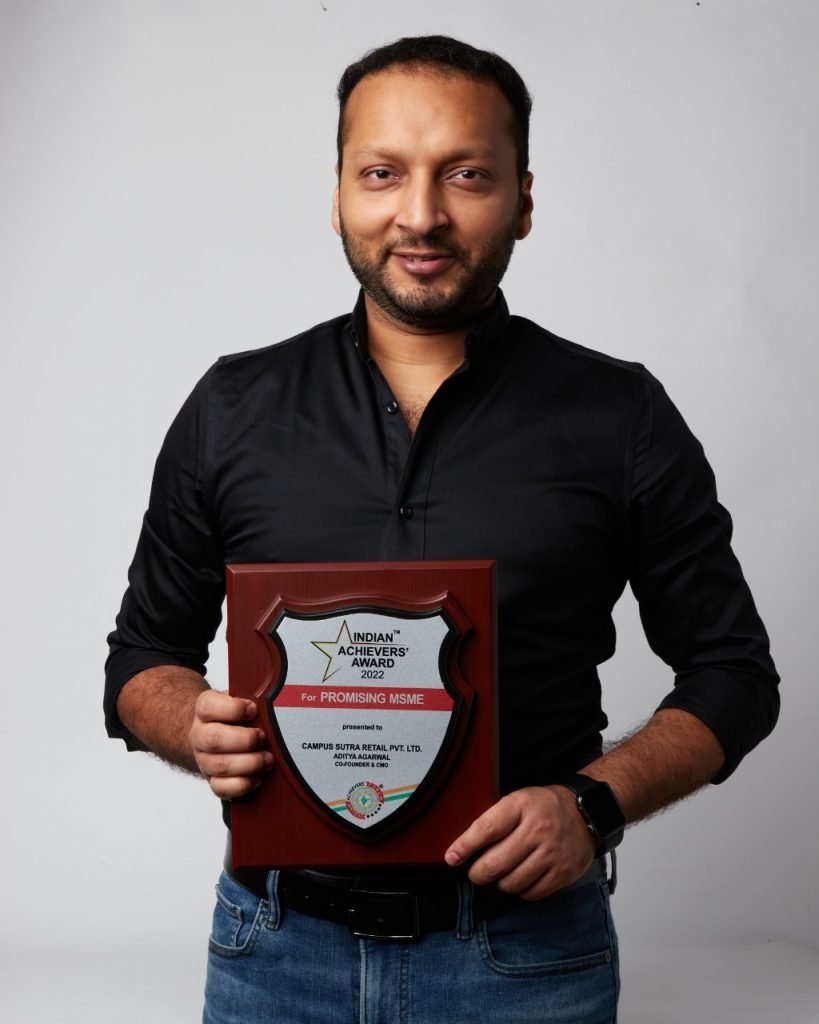 A vision to Create the biggest House of Global SuperBrands in the lifestyle segment
In his role as the Co-Founder and CMO of Campus Sutra, he has seen the company grow from doing 1.6 cr revenue in first year to currently on track to clocking 400 cr. Campus Sutra started in 2014, is the biggest bootstrapped D2C fashion brand in the country. In a world where funding is the norm, Campus Sutra challenged the playbook to build a D2C brand in India. Pan India presence and International Expansion – Campus Sutra spreads across >500 offline stores and >300 cities across India. Present in 22 countries across the world.
Aditya has navigated various marketing initiatives like Bollywood and Cricket integrations, Movie Integrations, Digital Marketing and so on. He has won various awards like ET Rise, India Achiever Award, D2C Summit, National Achievers etc during his 7 years in the role and has spoken in various forums organised by IIM's, Christ College, National Entrepreneurship Network, Amazon etc.
Aditya is an engineer and did his MBA from XIM, Bhubaneshwar. He initially worked
with Loreal and was working with Tally when he founded Campus Sutra.
Campus Sutra was started in 2014 when fashion ecommerce in India was beginning
to take shape. Aditya along with other co-founders realised that the Indian apparel
market, especially the one that caters to the youth, was not in sync with current
trends and happenings. They felt the market was very disoriented in terms of
wearing – which should revolve around a person's lifestyle or should reflect upon
their thinking. For instance, there were nothing representing true campus life or what
a student does such as engineering, management, or other academic streams.
Campus Sutra started with stream-based products targeted at a niche audience with
apparel geared towards students of management, engineering, medical, science,
arts, law, and professions such as technology, accountancy, etc., or areas such as
sports, music and cricket.
The Vision of Campus Sutra now is to "Create the biggest House of Global SuperBrands in the lifestyle segment" The time is ripe to create the next set of global brands from India. Campus Sutra is poised to pioneer that movement and establish Indian brands on the global map.